Cirque: The Greatest Show

Entertainers
Grand Theatre, Blackpool
–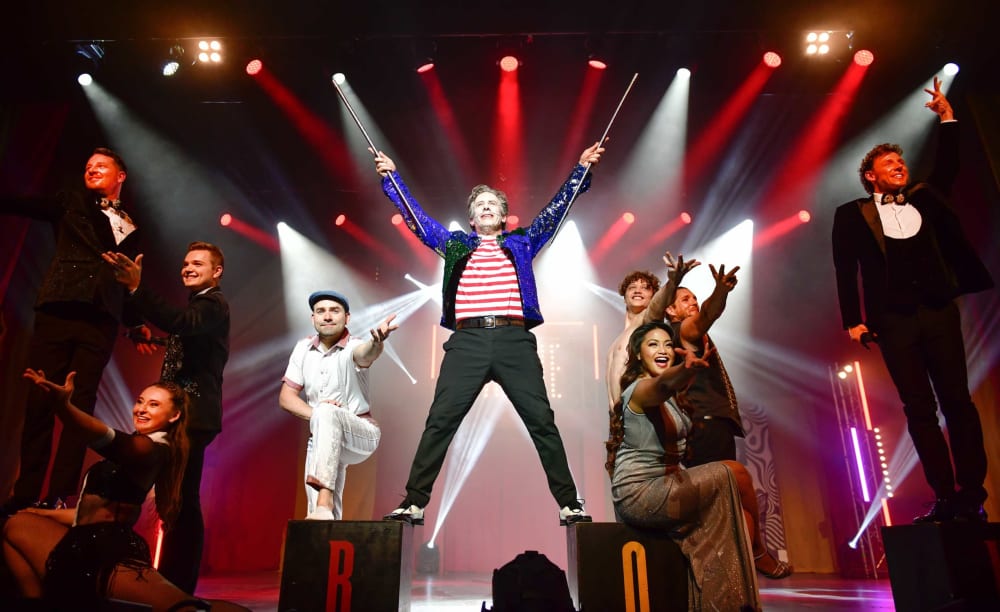 This show aims high by 'borrowing' – just a little – from the names of two top entertainments.
After all, Blackpool is always due soleil! And the resort owes its success to dozens who could claim to be The Greatest Showman . . .
So why not distil the essence of a contemporary circus phenomenon, along with the music and style of a hit movie musical, and then try and deliver it all as a travelling stage show?
The odds against it working may be stacked, but the gamble pays off in two hours of spell-binding circus, power ballad song and original comedy that clearly surprises and then delights an audience of all ages. The standing ovation comes long before the final encore.
There are contortionists, jugglers, roller-skating acrobats, balancing acts, fireworks, monocycling, and any number of aerial performers dangling with danger. And when did you last see an elegant Cyr Wheel performer (or even know what one was?) or a quick-change double act that borders on burlesque?
It's all held together by slick choreography and music borrowed from Hairspray to Moulin Rouge; Bassey to Beyonce; and Abba to Elton. The spot-on lighting and sound cues alone underline the show's technical achievements.
Threaded through it all is the silent clowning of Britain's Got Talent entertainer Christian Lee, as a monochrome character whose life is coloured in by this parade of stage performers. His audience participation routines (or are they connivance?) adds another layer of fun to a show whose eagerness to please is palpable.
Such boundless energy and entertainment says much for the talents of local showmen Max Fox and Ashley Lloyd, who also share the lead male vocals.
Cirque: The Greatest Show seems to have been 'bedding in' for a year or so, but is now engaged in an intensive touring programme, this year and next, that brings it back here in August.
The days of the summer season seaside show may have long gone, but here – for a moment at least – is a glimpse of what's been lost.
Reviewer: David Upton