Citizen
Sepy Baghaei and the company
Suitcase Civilians
The Space
–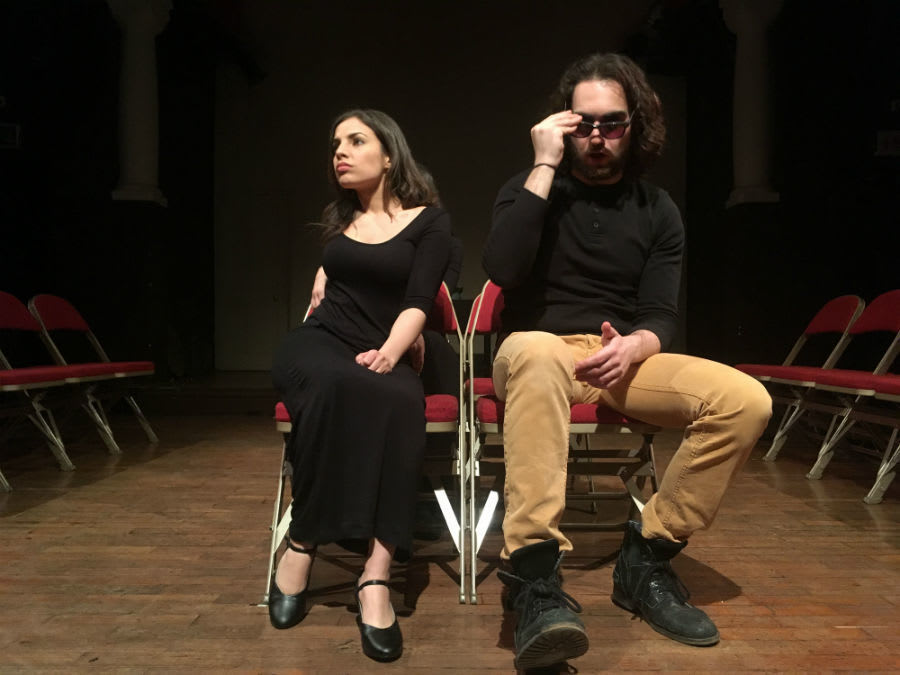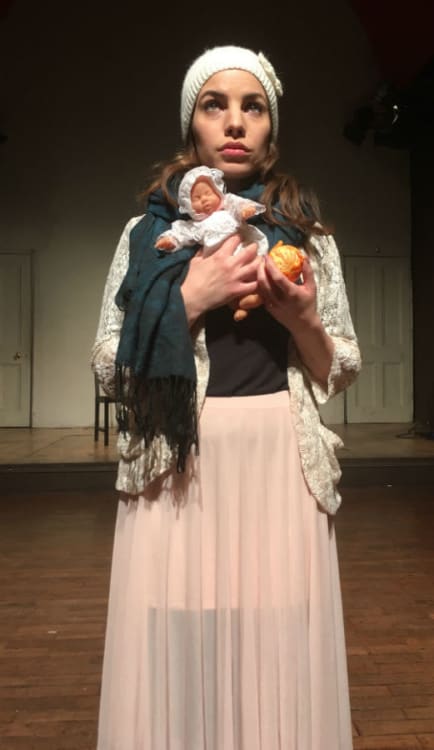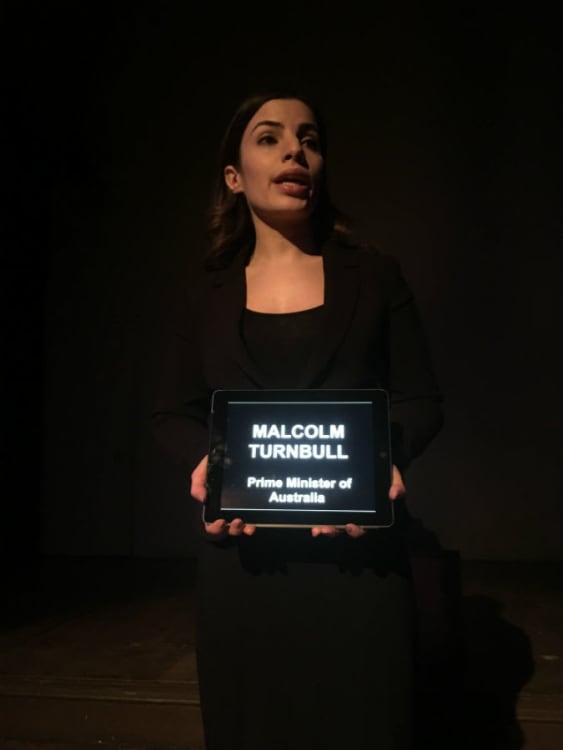 Citizen gives us a glimpse of Iranians in different countries at a time of international tension with Iran.
That tension goes back a long way with an Anglo-American covert operation in 1953 deposing Iran's Prime Minister Mohammad Mosaddegh, and more recently George W Bush referring to it as being part of "the axis of evil".
Last year, Trump put Iran on a list of countries blocked from entering the US causing the detention of hundreds of travellers and the suspension of thousands of visas along with the US Refugee Admissions Program.
All this has created a more complicated situation for those travelling between Iran and the West.
In the first minutes of the show, we hear the very moving song "Down We Go" with its sad words "Down we go to find a place, Down we go we don't know where."
The play's central thread concentrates on the stories of two people caught up in the harsh politics of our time.
The wrongful imprisonment in Iran of the British Iranian citizen Mrs Nazanin Zaghari-Ratcliffe is told mainly through her sensitive letters to her husband and small child, though we also hear Boris Johnson's foolish, untrue claim that she was training journalists; a statement that helped send her to jail for five years.
The journalist Behrouz Boochani (David Djemal) fled Iran when the Kurdish magazine he produced was raided by Islamic Revolutionary Guards.
Falling foul of Australia's crackdown on refugees, he was consigned to the appalling conditions of the Manus Island detention centre. Most of his story is derived from his diary of life in that centre.
Interspersed among their stories are the voices of other Iranians, songs and short amusing sketches.
The audience is also offered tea and dates.
We see the curious rituals of one Iranian meal where guests are politely greeted with words that translate as "I would like to eat your liver," and are bid a fond farewell that translates as "I want to sacrifice myself for you."
But the lighter moments are overshadowed by the verbatim accounts of Iranians unsettled by larger political events.
A man tells us how he dropped his friends off to work and while he parked the car his workplace blew up killing his friends.
A young woman describes how she suddenly abandoned a visit to her family in Iran even failing to say goodbye to her grandparents in order to get back to the US to finish her PhD. before Trump's travel ban became operational.
An Iranian American says she feels pressured to make an impossible cut of either her American or Iranian side.
The show is a rare opportunity to hear the stories of Iranians across the world. It is also a plea for greater understanding and tolerance.
Reviewer: Keith Mckenna