When I Fall If I Fall
Claire Dowie
Red Lecture Theatre
Summerhall
–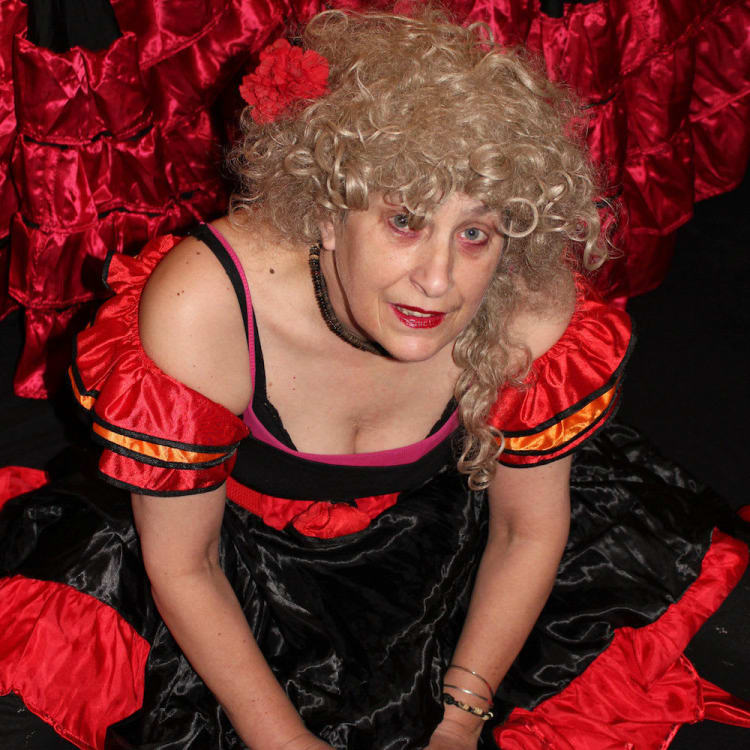 In When I Fall If I Fall, Claire Dowie offers us a look into the life of a can-can dancer at the door of retirement. "There are still bits I can do." She travelled around the world, doing the can-can and showing her knickers. "That was the best time" "No, this is the best time."
She remembers details of her life at fourteen but cannot remember how she got here. Her mind is going. "I do know I'm forgetting." She recalls surviving bullying, abuse and abandonment. She credits a prostitute with saving her and befriending her. Her sweet and easy manner, the whimsy makes us just a little uncomfortable with the intimacy that she offers. But then that's Claire Dowie.
There are certain names, when conjured up from the fringes, which do, can, and should fill a venue. Names maybe not recognizable to the West End and Broadway bridge & tunnel audiences. New performers and groups pay their dues but for those that search out the old guard of the edge (I know these two terms seem opposite), names like Guy Masterson, Paines Plough, Steven Berkoff, Linda Marlowe and Claire Dowie should not be unknown.
Claire Dowie, who wrote Easy Access" and Why Is John Lennon Wearing A Skirt?, both hugely successful at Fringe in years past, has returned this year with a challenging and raw When I Fall If I Fall. It's what she's good at. Dressed in can-can red and black with curly blonde wig, she dances or tries and tells stories. Seems very much fluff; she lulls you into her world. But you walk away and examine life from these perspectives: bullying, abuse and sexual identity and mostly here ageing. It's sweet in a nostalgic way—and painful.
Reviewer: Catherine Lamm