Clare Plested: Flock Up
Clare Plested
Clare Plested
Ciao Roma
–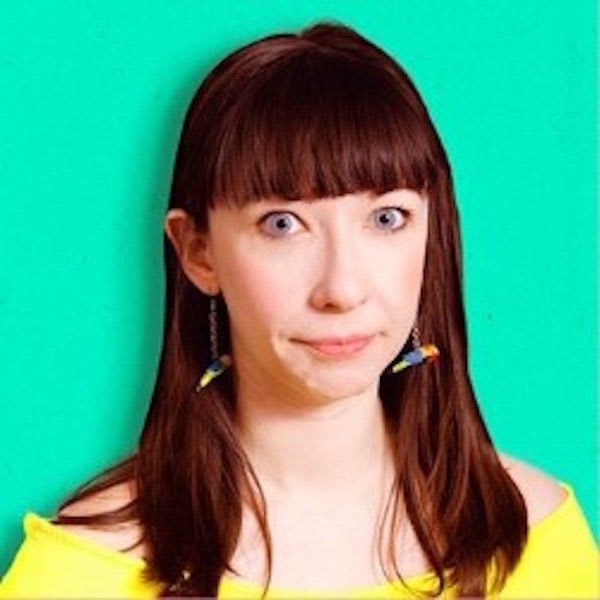 Clare Plested makes a welcome return to the Fringe with her one-woman, witty, zany and very funny show Clare Plested: Flock Up. This is a great, high-energy performance brimful with eccentric characters.
We meet Queen of the Grilled, a street food van owner who involves the audience in a question and answer session and foretells their fortunes with hilarious results.
Plested is a consummate performer who knows how to work an audience with skill. She quickly won them over and they were all prepared to participate in the hilarity with relish.
In between the many costume and character changes, we are introduced to Kelly Zee, projected onto a screen, who gives a running commentary on life ending with an appropriate hash tag.
Each of her characters is splendidly observed, not merely a brief vignette but with some insightful moments.
KalaKale is the enthusiastic health guru who introduces us to "juicing"—you really had to be there to appreciate the humour.
Then there is Missie Marple, a relative of the TV star detective who now works in Marks and Spencer as a loss prevention officer—okay, a store detective. Be prepared for a bag search.
There is a lovely cameo of a woman of a "certain age" on a mum's night out totally boozed up and it certainly rang bells with some of the audience.
The craze for "princess parties" for young children, mostly hosted by out-of-work actors, was given the full Tangled treatment with Plested as Rapunzel as the audience became the youngsters who played the party games with passion.
You can't help but leave this highly enjoyable 50-minute show with a smile on your face.
Reviewer: Robin Strapp