Clickbait
Brian Borowka
Red Chair Players (USA)
C Chambers Street
–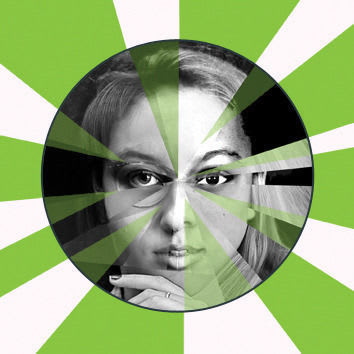 Brian Borowka's Clickbait is a cautionary tale about the dangers of using the Internet and social media performed by the students from Red Chair Players from the United States.
Their previous visits to the Fringe with The Laramie Project and Bang, Bang You're Dead won Fringe Firsts.
The enthusiastic young company explores the way that posts on the Internet can go viral. We all know the number of sites that sell online and the curiosity of opening intriguing messages that promise revealing facts. But is there an underlying risk in viewing these?
Two teenagers Lauren and Valerie are looking for a project to break into this viral world and so become famous with millions of likes and clicks.
When they discover Sophie, a young girl with a debilitating medical condition, CRPS, that leaves her in constant pain, at level ten; they believe they have found their cause.
Sophie needs to raise $50,000 for medical treatment but her family doesn't have the money. Can the girls raise this sum through the Internet and "go fund" pages?
They decide to make a video but Sophie is not very charismatic and they need someone who will sell the story. They turn to Sophie's sister who already has a successful channel on the net promoting fashion and beauty and so the campaign begins.
As the promotion gathers momentum and some money begins to come in, the entrepreneurial girls need a gimmick to promote their crusade even further and create a scheme similar to the "ice bucket challenge."
But are their actions truly altruistic or are they taking advantage of a sick girl for their own selfish reasons? The consequences are thought-provoking and question the obsession that teenagers have with the Internet.
The simple split-screen staging is effective and there are some fine individual performances in an absorbing and compelling new play.
Reviewer: Robin Strapp