Clinton Baptiste: The Paranormalist Returns!

Goodnight Vienna Productions
Capitol Theatre, Horsham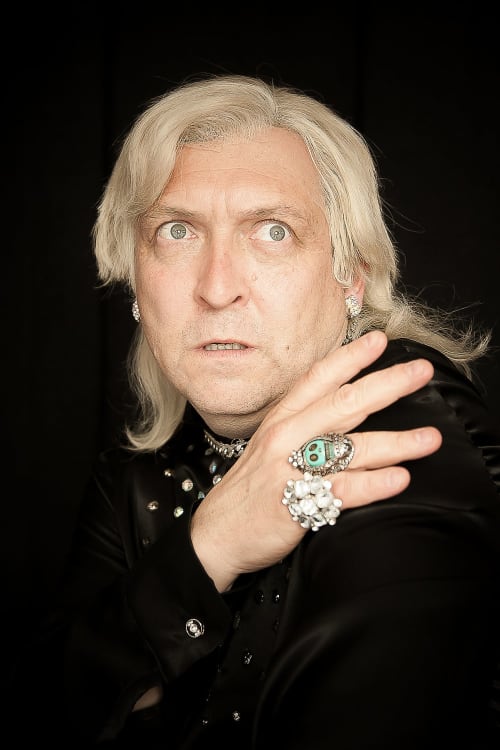 Any Phoenix Nights aficionado will tell you that one of the best exports to come out of Peter Kay's club nights in Bolton is the 'psychic phenomenon' Clinton Baptiste, who may or may not bare a resemblance to the late TV psychic Derick Acorah. When he first appeared in the original episode in series 1, there was little doubt that this character would stand the test of time—Alex Lowe's Clinton really is a comedy legend.
Currently touring his show The Paranormalist Returns, Baptiste thrilled his fans at Horsham's Capitol theatre from the first "y'alright" to his final trick of contacting the spirits of dead celebrities. This is old-fashioned comedy at its best, with a joke seemingly every five seconds making sure that the audience are rolling in the aisles.
The evening opens with the comedian Rich WIlson, who works his magic as the warm-up act. Certainly, this is a very funny introduction to the evening and Wilson works the audience well, finding unsuspecting spectators as cannon fodder for Baptiste's act later on in the evening. His storytelling style and self-deprecating humour work well with the description of himself as a "doughnut on a barbershop floor" being an everlasting image that caused great hilarity in the audience.
Lowe, who is also well known for his 'Barry from Watford' character, has created an act in Baptiste that works so well in being able to comment on celebrity and news stories of the time. There are obvious references to coronavirus which work well and are very topical, but it was the comment on Prince Andrew that got the biggest laugh of the evening and seemed to drive to the heart of that particular 'story'.
The character's voice seems to get higher in pitch with every new 'spirit' contacted and the more the pitch moves up, the funnier the lines seem to be. This, coupled with Lowe's movement, particularly when 'contacting the spirits', makes for a performance which is as visually pleasing as it is listening to the gag a minute gig.
A fear I had was that the evening might be too far a stretch as a solo show, but I needn't have worried. Lowe is clever in the way he mixes up the evening and certainly the performance did not seem repetitive or clichéd in any way. The discussion about his affair with an older woman is perhaps the real highlight of the evening and there are some terrific lines that could easily become as repeatable as "I'm getting the word…".
If you want to catch this tour and you are a fan of Phoenix Nights or Baptiste in particular, then I would highly recommend grabbing a ticket. Seats are selling fast and you certainly won't be disappointed with this great evening of comedy.
Reviewer: John Johnson