Close the Coalhouse Door
Alan Plater, with additional material by Lee Hall
Northern Stage and Live Theatre
The Lowry, Salford
–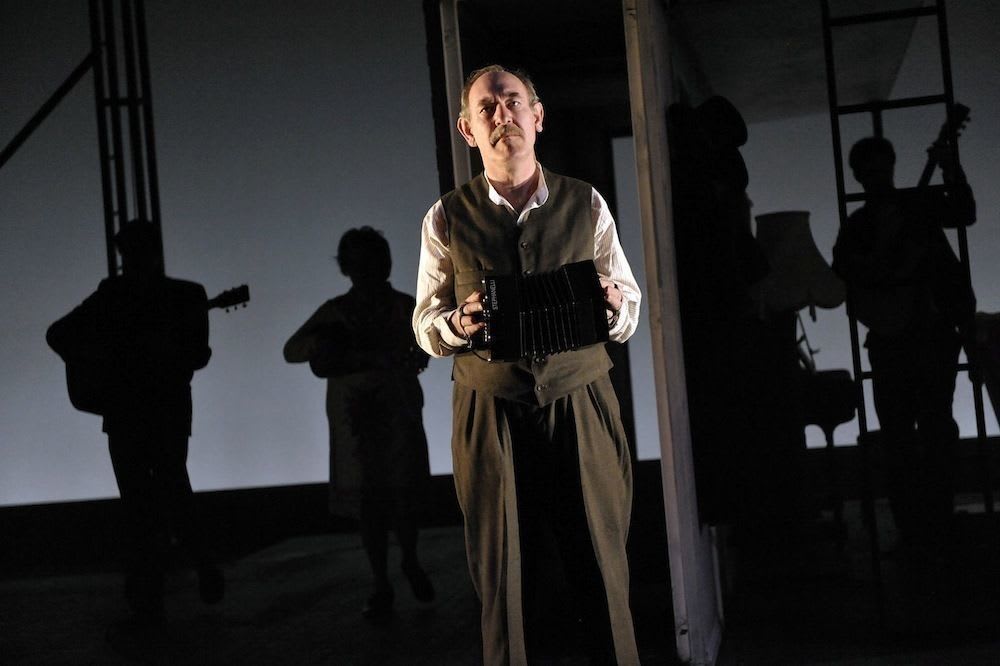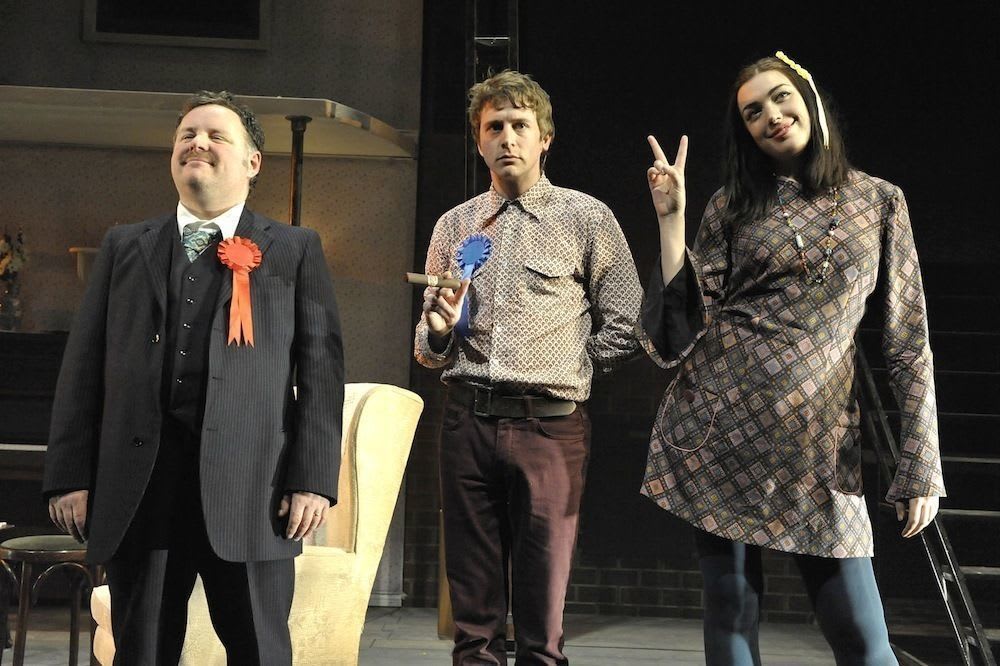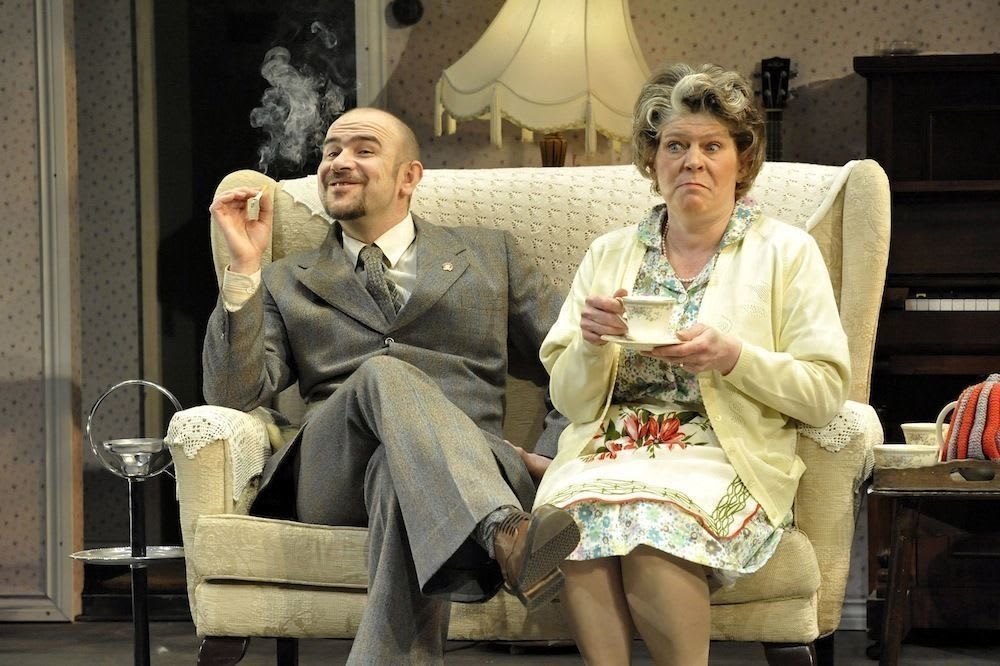 Director Sam West has revived the late Alan Plater's 1968 classic political piece Close the Coalhouse Door with two of the larger theatre companies in the play's natural home of Newcastle, with some subtle retouches from acclaimed local playwright Lee Hall.
Hall's additions are cleverly and subtly done to add context to this 44-year-old play. 1968 was a significant year for many different reasons—student protests across Europe, the Theatres Act in the UK which abolished theatre censorship, Prague Spring, Thames TV started transmission, Oliver!, The White Album and the publication of Peter Brook's The Empty Space were amongst them—but the mining industry is portrayed here as healthy and with a bright future. The new version hints at the darker clouds to come with a poster onstage at the start for Meryl Streep in The Iron Lady and a final song that depicts a rosy future for the pitmen that we now know didn't arrive.
This is political theatre that becomes polemical from time to time, but it is proof that political theatre doesn't have to be po-faced and preachy as it puts across its message with a great deal of humour. It is also a play about theatre and about acting; it begins with the Expert telling us that he is a "theatrical device", the family members tell tales of past conflicts between miners and mine owners that they re-enact and the house and its furniture are used to create other objects and locations during the telling of these stories as an aesthetic, rather than an economic, choice.
The whole thing has a playful charm about it with some great ensemble performing that strays comfortably into what appear to be ad libs and back, and there are references to the locality and to very recent events such as Manchester City's league win on Sunday. While most of the play is about the historical reenactments, there are family issues that give it some narrative drive, even though they also come across as theatrical devices to flesh out the same issues and conflicts.
So we have two brothers, one working down the mine (John) resentful of the other (Frank) who went off to university, we have Frank's feminist student girlfriend Ruth taking an interest in the more macho working class brother and causing family conflict, John demonstrates his weariness of the old stories and his lack of interest in the history of the pitmen's struggles and we see the painful wait for news after a fall of rock down the pit while John is working there.
There are some very experienced performers who are comfortable with the playful style and the occasional banter with the audience, as well as all playing multiple instruments. Chris Connel is very strong as Jackie, Paul Woodson plays the older brother with a working class chip on his shoulder to perfection, as does Louisa Farrant as the middle-class student who observes the family almost like a sociological experiment until she becomes properly involved in the traumatic wait for news from the pit.
In the older generation, Nicholas Lumley is great as the enthusiastic but light-hearted grandfather with strong support from Jane Holman with an almost-baritone singing voice as his wife. David Nellist is joker Geordie with his painful gags, and Tarek Merchant gives a confident start and end to the show as the Expert. Inexperience does show in some of the younger performers; Adam Barlow as the Vicar almost gets there but doesn't quite have the versatility of some of the others, and Jack Wilkinson as Frank is fine in the part but doesn't bring the same playfulness to his performance.
The first act sent the audience out laughing and chatting about it, but the second act, while it had many great moments too, was largely more of the same. Then we all went back after a second interval for a third act that picked up the pace again and sent us home with a final image that invoked many nods in the audience as it showed what has replaced the mining industry in Tyneside simply but brilliantly.
So the problem is that it is three 40-minute acts with two 15-minute intervals, when two acts would have better been better able to keep the audience's attention in a play where the overall narrative comes and goes frequently. But this is a significant piece of 1960s political theatre given a very good revival with some very clever updating from Hall that I'm sure Plater would have appreciated and applauded. While it may not grab the audience for its whole length, there is enough that does really grab you—with its fascinating tales of class conflict, stirring songs and many real laugh-out-loud moments—to make it a piece well worth seeing.
Reviewer: David Chadderton