Close Up

Circa
Underbelly George Square
–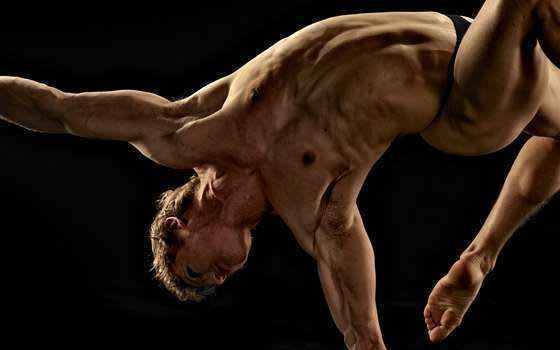 There seems to be a lot of physical theatre this year and Australia has sent us their best: strong, beautiful bodies that seem to be able to do anything. Circa performs Close Up which is all the amazing feats that circus performers do—up close.
There are more than the requisite ooh-and-ah twists and handstands and balancing and trapeze work and acrobatics which all seem so effortless for the millisecond that it takes you to realize that you can't do that! If we could do that… we would.
We are introduced to each of the performers in a tasting of all their specialities as they contort and throw themselves and each other around the space while a guitar give us "Mad World" (Tears For Fears): "All around me are familiar faces, worn out places". Beautiful music which compliments the movement but, hopefully, we and they are not the worn out faces.
The trapeze work is especially mesmerizing and we learn what can be done with a "Chinese pole" and hula hoops. Well, not us but them.
One of the highlights: at one point a young boy in the front got the giggles as he watched some of the clowning. You know you've got a good family show when the adults are speechless and the children giggle.
Reviewer: Catherine Lamm