Closer
Patrick Marber
Lyric Theatre Hammersmith
Lyric Theatre Hammersmith
–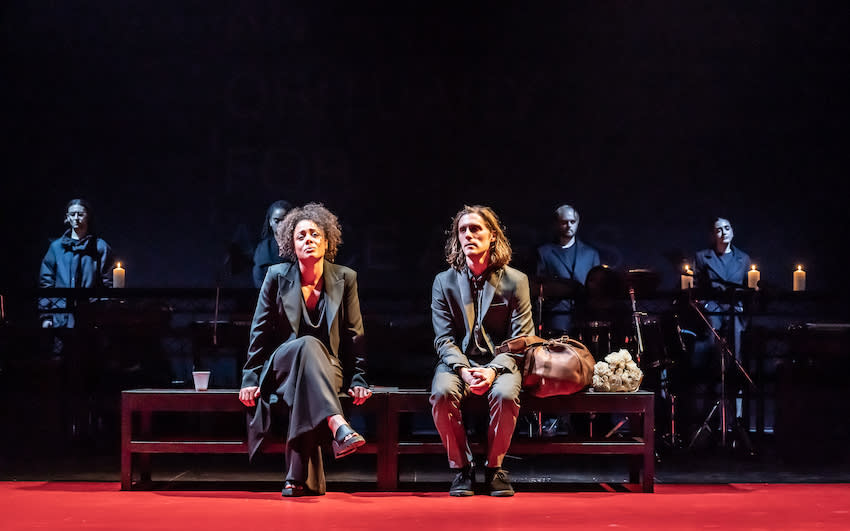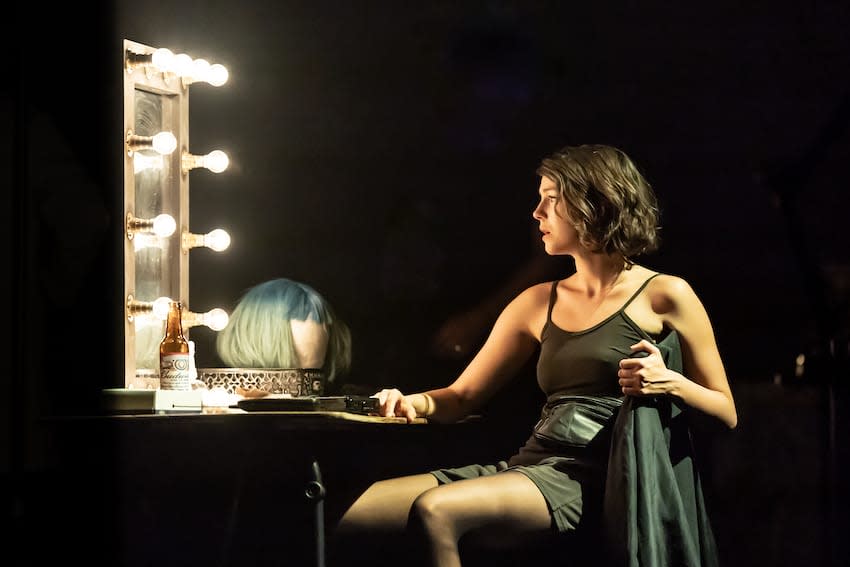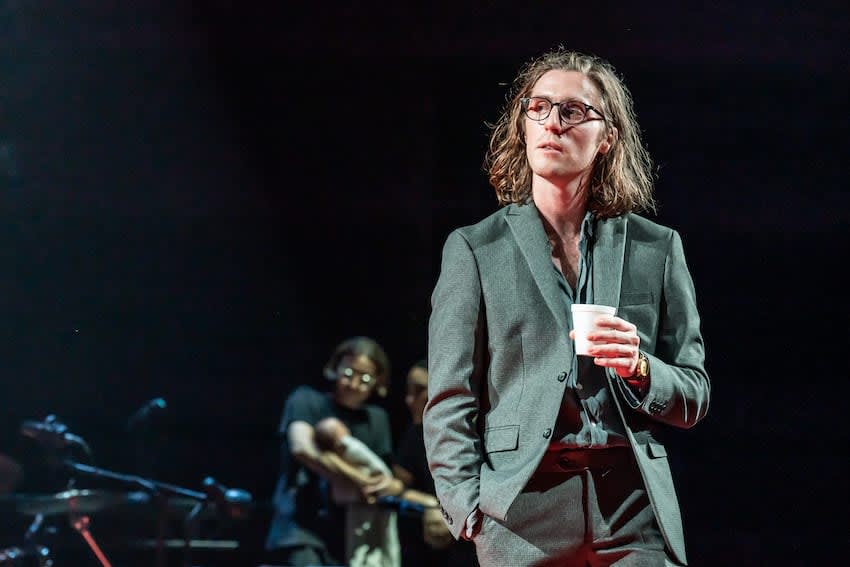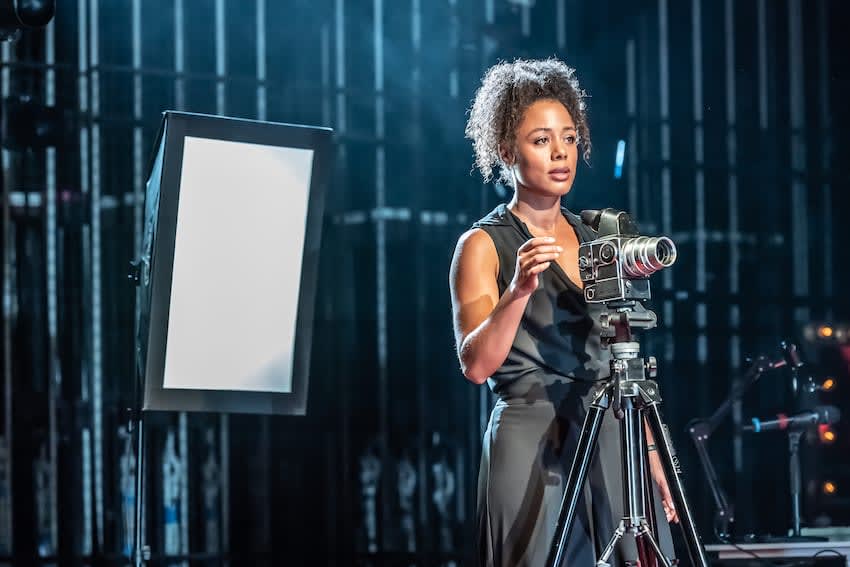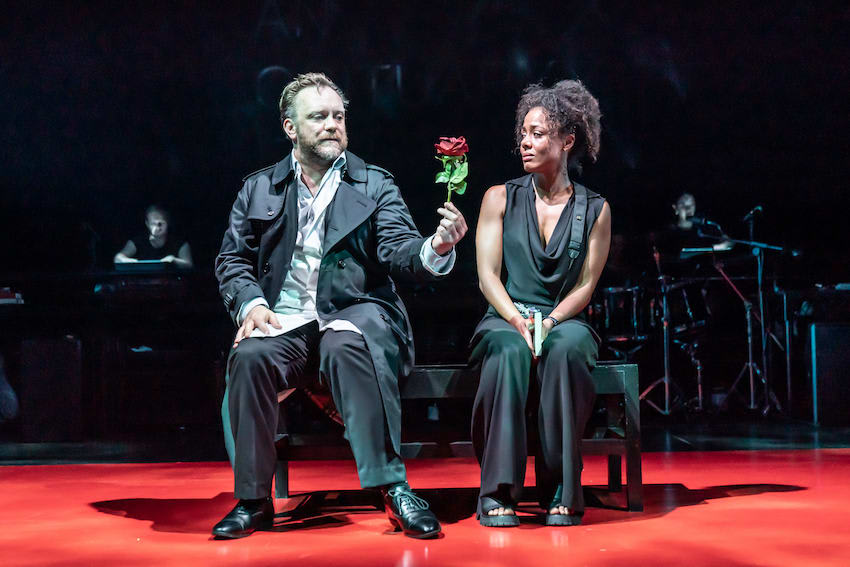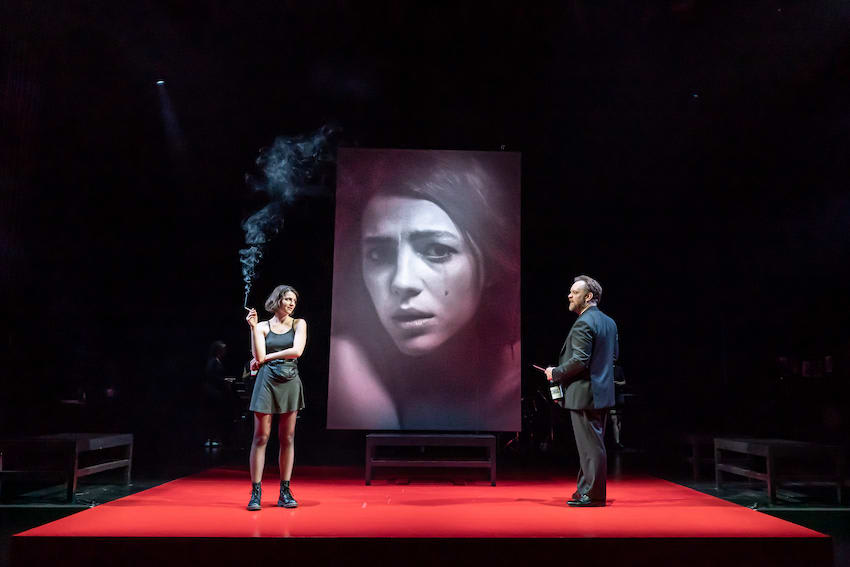 Clare Lizzimore's production of Closer for the Lyric marks the 25th anniversary of its première at the National Theatre reminds us that this is now a period piece by adding appropriate period songs as an alienation device and a staging that invites a similar Brechtian detachment.
This is the tale of two couples: journalist Dan and former stripper Alice, a stranger he takes to A & E after she is hit by a taxi, and doctor Larry and photographer Anna who meet in an aquarium. Larry met the other pair after Alice's accident and Anna meets Dan, assigned to photograph him. As an assignment, Larry also meets Dan in an Internet chatroom when he thinks his pornographic exchanges are with a woman: Dan is calling himself. Anna.
This isn't a partner-swap situation. The cheating liaisons between these four are underhand and sometimes deliberately hurtful. At times, they are scorchingly funny (especially the chatroom's keyboarded sex talk), but though the pain of a character may be obvious and Marber is particularly good at going through break-ups, there's little time for empathy.
As Alice, Ella Hunt presents a confident façade, and a changing one, but there is a clear need and probably past hurt behind it. Nina Toussaint-White's elegant Anna, who has already handled one break-up when her husband left her for someone younger, keeps her equilibrium. As Dan, obit-writer turned successful novelist, Jack Farthing gets the man who is interested in people and how they match his needs rather than caring about them, but where is the sex-appeal that draws his women to him? Sam Troughton's doctor is the character you feel most warmth for: he's kind, but he's uncontrolled, his feeling burst out, or is it just lust as he yells, "I'm a caveman!" He knows he can buy sex, but can he find love; it isn't the same thing.
While the action takes place on the red-floored downstage, lined up in the dark background are two (Arun Ghosh and Radhika Aggarwal: both excellent) musicians on clarinet and drums and two pairs of actors to match the play's characters. They are perhaps intended to present their thoughts or real feelings. The device is theatrically intriguing but in practice misfires. If something does catch the light and your eye in the dimness, you start wondering what it means. Is that a woman holding a baby, for instance, is that what a character really wants? If they are acting out the subtext, it is presented obscurely in contrast to the coarse clarity of the spoken dialogue.
Marber captured the arrogance and cruelty of attitudes to sex and relationships when he wrote Closer. I doubt if they have changed nearly enough to make this a real period piece. It remains a compelling play that is just as pertinent.
Reviewer: Howard Loxton