Closer to Heaven
Jonathan Harvey with music and lyrics by Pet Shop Boys
Above the Stag
Above the Stag Theatre (Main House)
–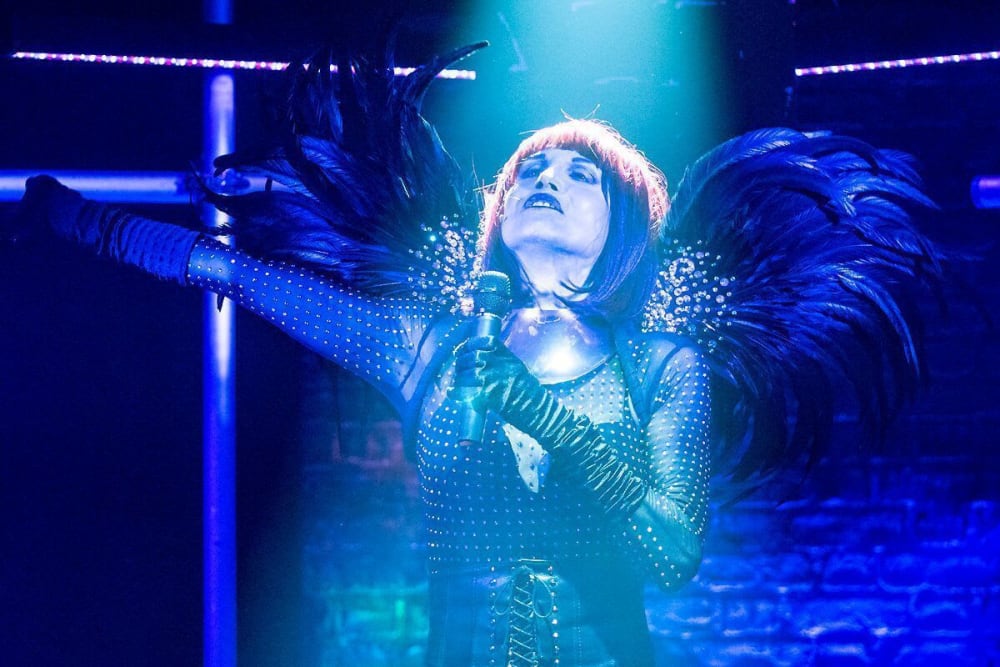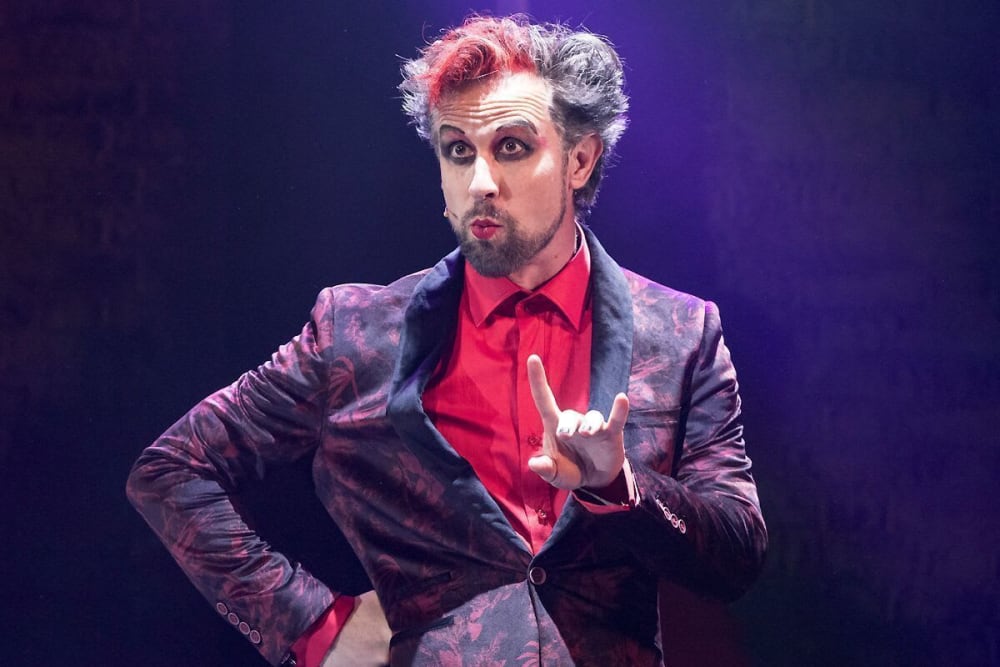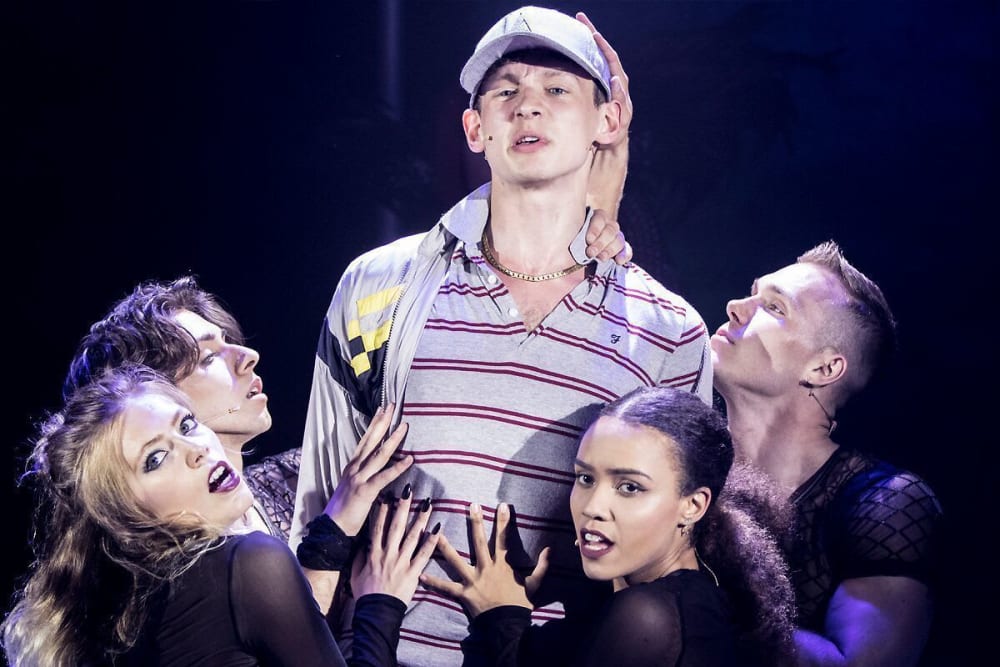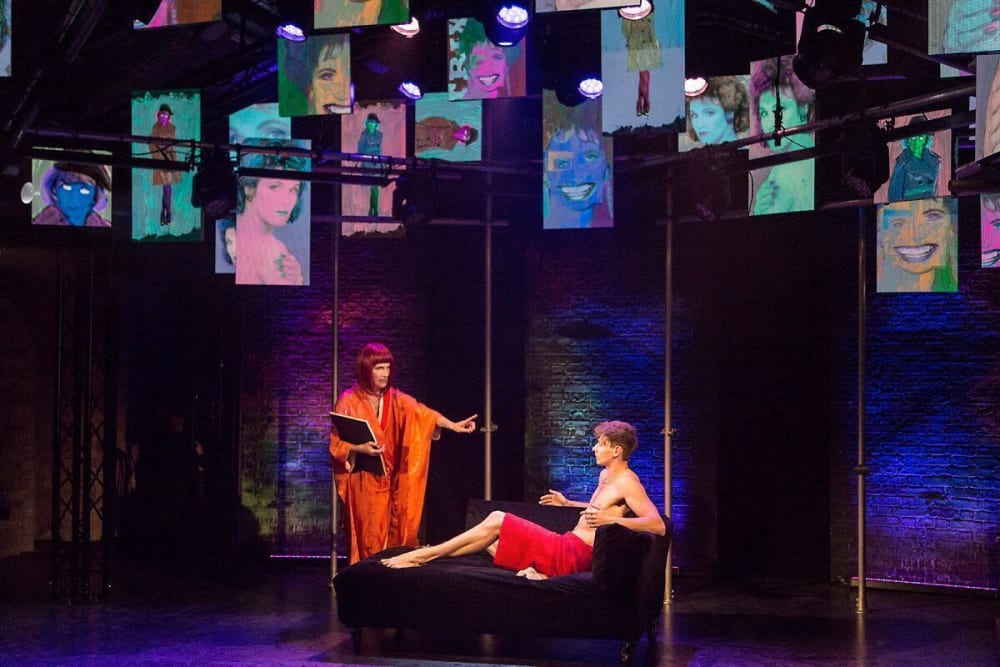 Closer to Heaven centres on a young lad fresh from Ireland who is known as Straight Dave (but discovers he isn't) and who fancies himself as a dancer (podium and pole rather than ballet). It is set in a gay club where he catches the eye of the proprietor. He not only gets a job there but captures the heart of the owner's daughter and gets a job there before finding his own interest straying to the guy who supplies drugs to the diva who is one of its leading attractions.
First seen in 2001, it's on the one hand a send-up of the hedonistic, drug-fuelled club scene that starts off all glitter and bare flesh and flashing lights that can seem like a celebration driven by Tennant and Lowe's synth-pop energy and on the other hand a critique of the same with its predators and dangerous drug together with a paper-thin plot about uncertain sexuality and love that can be split two ways.
Blake Patrick Anderson is delightful with a boy-next-door charm that manages to combine youthful innocence with a cocky awareness, flaunting his assets to Christopher Howell's club owner Vic Christian, who succumbs though he's trying to cut out the drink, drugs and promiscuity since being reunited with a grown-up daughter he's not seen since she was five (though that story is sadly never developed).
Maddy Banks is daughter Shell, a wised-up young woman, surprised but convincing herself that she has found a straight man in this gay world. She has stiff competition in Mikulas Urbanek's dealer Mile End Lee; his nefarious business doesn't detract from his charm and perhaps the best voice of the evening.
Anderson can sing too but Dave is more interested in dancing, but predatory record producer Bob Saunders wants to sign him up for a boy band. Ian Hallard has great fun playing the malevolently over-the-top baddie. It isn't vocal talent he is really after, declaring, "I couldn't care less if you sing like a rhino with piles."
Billie Trix is the diamante diva who heads the club cabaret. She is a once-headlining pop star who now seems more like drag queen, an arch former icon who can also turn into an agony aunt. Adèle Anderson gives her an almost insufferable hard edge, but when she takes off her wig and exposes her real self you want to know more: there is another unexplored story there. She deserves a proper production number, not the tacky commemoration of Caligula shown in rehearsal.
David Shields provides a simple setting of scaffold poles open to the theatre's walls with a forest of screens overhead animated by Ben Walden and Jack Weir's lighting provides mysterious shadows for the action to emerge from. Ashley Luke Lloyd's choreography echoes the banality of the world that it represents but Steven Dexter's production doesn't quite succeed in conveying what is meant to be tongue-in-cheek in a presentation that has to embrace the whole gamut from joyfully outrageous to health warning, from almost sentimental romance to melodramatic tragedy.
Whether presenting high camp or imbuing scenes with genuine feeling, the performers make the parts more satisfying than the whole in a play that takes on much more than it can actually handle.
Reviewer: Howard Loxton