Coast
Tom Kelly, Ellen McNally, Sarah Tarbitt, Alex Oates, Eleanor Faye
Laurels Theatre
Laurels Theatre, Whitley Bay
–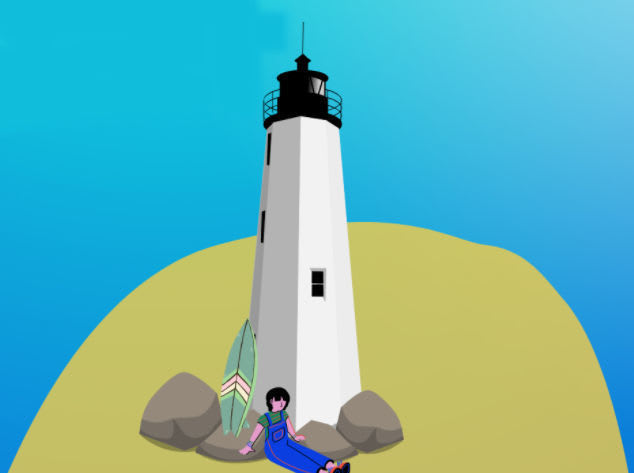 Whitley Bay is ill-served by theatre. Even in non-pandemic times, coastites were starved; the Playhouse's diet of mainly tribute bands, stand-ups and the occasional musical doesn't quite tap into whatever intellectual hunger is out there (quite a lot, I suspect). And the town's had no other theatre building.
So here's a welcome for a new small venue, Laurels Theatre, a steep stair climb from the street in what was previously the 'Buffs' Club. It's in a provocative area of Whitley, with close by pizza and burger joints, plus some of the town's less genteel boozers. Jamie Eastlake likes it that way.
Jamie, along with his business partner, writer and former stand up Steve Robertson, is the inspiration and driving force behind Laurels, a 50-seater black box, and he has little truck with cosy middle-class culture. The opening night for theatre events (there's already been comedy nights) saw five new short plays by writers from the area after a call-out for new scripts. It also saw three drunks stumble in after the second play. One of them was Jamie's uncle.
I noticed a bowl of dog food and water outside the door on the street—not something I've have seen at RSC events.
The pandemic played havoc with the original cast, almost necessitating cancellation, but last minute cast replacements meant the show went on, albeit with some actors reading from script.
The overall title Coast emphasises the plays' links, but there's also a sexual connection here.
Tom Kelly—the most experienced writer on view—provides the opener, No Love Rations on the Wellesley, with Adam Sima as Tom (Jamie Eastlake directs). He's the grandson listening to his grandad's anecdotes when aboard The Wellesley in the '70s. The Wellesley was a home for waifs and strays anchored in the Tyne and, rather than the expected cosy reminiscences, this piece highlights an unexpected homosexual desire. It's very short and deserves expansion.
Ellen McNally's Orca (Eilish Stout-Cairns directs) has an unusual structure, as Helen Chong's Keely is taken on a coastal journey by the orca, triggering memories of her jailbird dad and other family members.
Sarah Tarbitt's Like Spanish City to Me (Eastlake again) has Harriett Ghost as 12-year-old Stella, a young person in care, wandering through the deprivation of the old Spanish City amusement park, a highly evocative place for all Tynesiders. Sarah yearns for her missing mum. Her situation is seen through though her own eyes, rather than, as often, those of an observing adult. This brings greater resonance.
The casts of these three plays are all young and at times the tone is a mite over-earnest. In Alex Oates's Sealhugging, we have the wonderful Sue Moore as the recently bereaved 66-year-old busybody, Marjorie, who rescues a seal stranded at Whitley Bay beach, only to see the creature become part of her life in unexpected ways. Some strong comedy finely delivered in this with Moore playing excellently off the audience and showing a natural talent for comic timing and emphasis. Some good writing too, the kind of telling small detail Alan Bennett makes use of, though in the last third, the actor is called upon to make a slightly unnatural and too rapid journey which alienates her somewhat from the audience. An occasional blue pencil would work well to bring it down to a more natural length.
Some excellent drama in the final offering too, Boxing Day Dip by Eleanor Faye with Matias Boud as the trans lad Josh, returning home for Christmas for the first time in his new gender identity, with Emily Corless as his partner, Lexi. Dolores Poretta Brown plays the mum unexpectedly made aware of this change in her offspring. Serious stuff, but realising the importance of humour.
Laurels Theatre is a neat, intimate venue, with a bar and small dinery and an alternative feel, the kind of enterprise whose setting up, especially at this moment, requires single-minded dedication. Jamie Eastlake seems to have generous portions of the same and deserves good fortune (plus financial support) as he settles.
Reviewer: Peter Mortimer