Coconut
Guleraana Mir
The Thelmas and Ovalhouse Theatre
Ovalhouse Theatre
–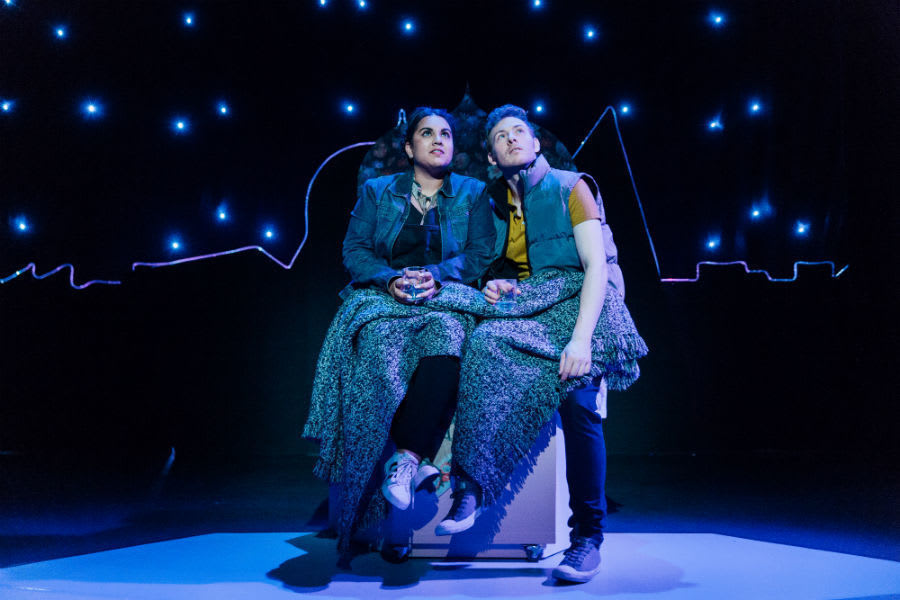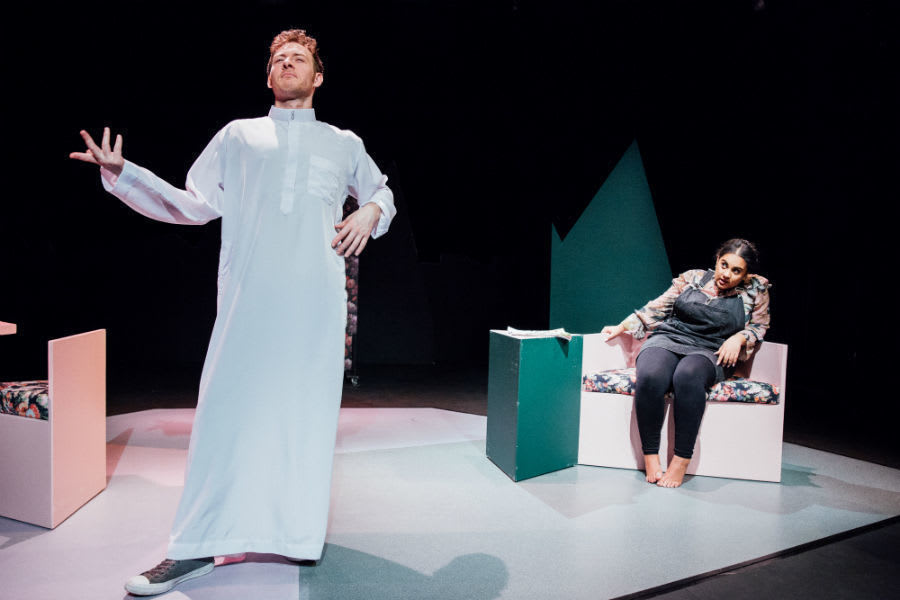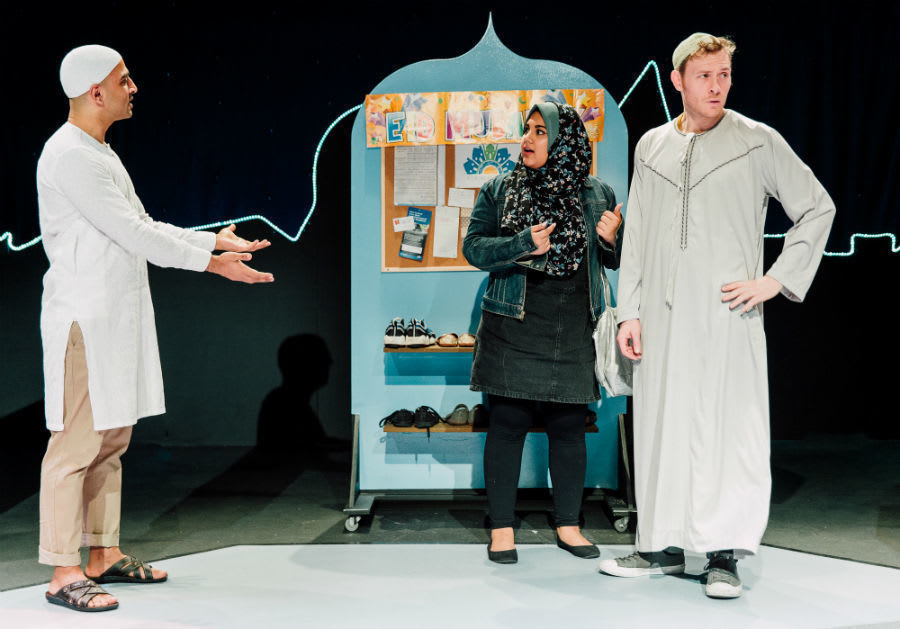 It should be no surprise that people in UK cities of different religious faiths who are thrown together by work, or study, or leisure activities should sometimes convert to a religion different from their parents.
A survey estimated 1,400 people converted to Islam in London 2010. Yet we know very little about the reasons this happens or the impact this subsequently has on the converted and those around them.
Guleraana Mir's funny and engaging play Coconut centres on the character Rumi (Kuran Dohil) and her relationship with Simon (Jimmy Carter), a white Roman Catholic who agrees to convert to Islam in order to marry her.
We meet Rumi as she is preparing to go "halal speed dating". She is wearing a hijab and a long cloak covering her other clothes. However, Rumi does not fit a conventional stereotype of a Muslim.
She may regard herself as part of an Islamic family but she also describes herself as an atheist who enjoys a glass of wine and pork scratchings, though perhaps not both at the same time.
After the frustrating experience of halal speed dating, she meets in a pub the mild-mannered Simon whose easy smile and gentle Northern accent helps get him an unexpected date.
What initially feels like a gentle, entertaining, well-performed romantic comedy changes into something more unsettling when Simon decides to take seriously his conversion to Islam in a manner that becomes difficult for Rumi.
By the first anniversary of their marriage, he is pressuring her to change her behaviour. He objects to her drinking alcohol, having bacon in the home and at one point insists she join a group of women while he is with the men.
When he arrives home wearing a long white thobe, she exclaims that he has gone "bloody Muslamic."
The voice in her head played by Tibu Fortes tells her, "it is as if he has read the Dummies Guide to Islam."
It's not that his enthusiasm for his new religion is without value to others. He gives a lot of time to Islamic charity including work with the homeless. But he is also determined to compel his wife to share and practice his version of Islam, and at times that becomes oppressively abusive.
Riz (Tibu Fortes), the Imam of the mosque, warns Simon that, "you can't read the Koran to control your wife."
The play sensitively portrays different approaches to Islam while showing the destructive foolishness of failing to respect the rights of a woman to be true to her own beliefs. You may not agree with everything Rumi does or says but you will certainly feel like cheering her approach to life.
Reviewer: Keith Mckenna