Collective Rage: A Play in Five Betties
Jen Silverman
Antic Face, Nik Holttum Production
Southwark Playhouse
–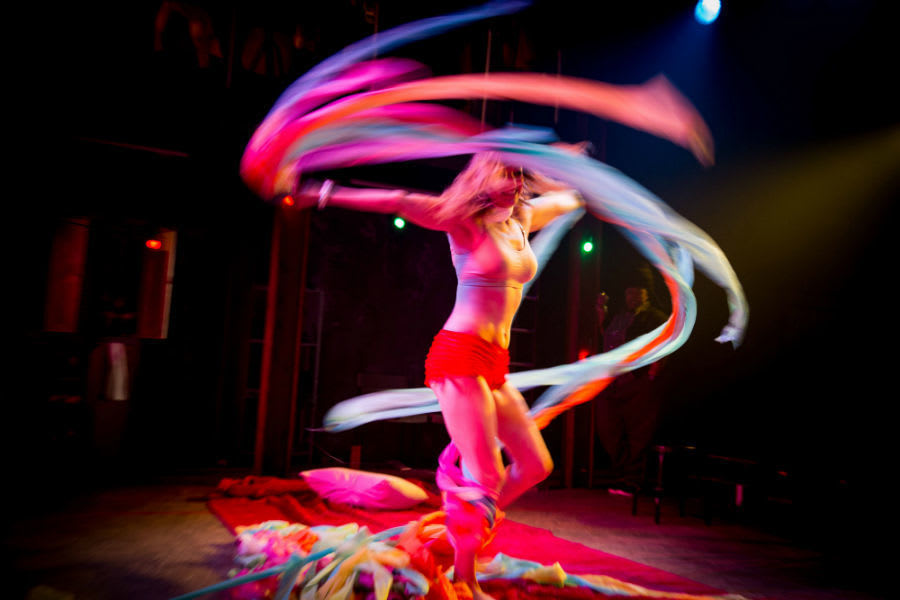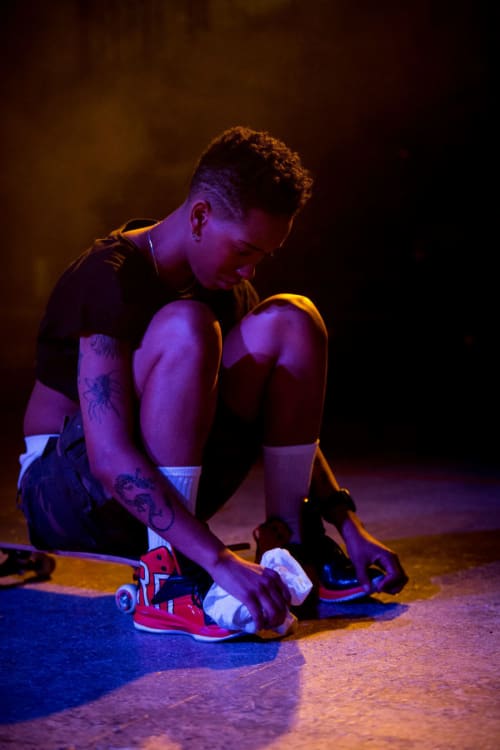 Jen Silverman's satiric take on female stereotypes gives us New York dinner parties of wealthy women, a garage where women repair trucks and a rehearsal room for an all-woman version of something by Shakespeare. En route, there are lots of conversations about "pussy".
The women are fast-talking, witty and very funny. This is a romantic comedy in which almost everyone ends up with someone in the end.
But that's not how things start. Betty 1 (Sara Stewart) and Betty 2 (Lucy McCormick) are wealthy, restless and dissatisfied with their husbands. Their dinner party doesn't help when bisexual Latino Betty 3 (Beatriz Romilly) arrives talking about "pussy", a subject not at all to their tastes.
Things have to change.
Betty 3 decides she is going to fight back by going to the gym where she meets the boxer trainer Betty 5 (Genesis Lynea ) who asks "Who are you?" To which Betty 3 replies to all questions "I'm very rich."
Meanwhile, Betty 3 has been with a girlfriend to "the theeatah" where she has been inspired by Shakespeare's "Summer's Midnight Dream" to put together her own version of the play within the play of Pyramus and Thisbe.
Somehow, the other four Betties get roped in with Betty 2, who feels she has no real friends, working as the intern to get coffee and pencils for Betty 3.
There are theatre warm-up games, disputes about who should be the wall, and amid the confusion, romance, with in particular an interesting sexual chemistry developing between Betties 1 and 5. There are also many conversations about "pussy", especially when Betty 3 gives mirrors to the other Betties so they can take a look at theirs.
The show is a celebration of women's sexual and social identity. There isn't really any collective rage or politics involved but a good deal of gentle romantic fun.
It's possible that the MP Jacob Rees-Mogg might raise an eyebrow at the repeated mention of the word pussy but the rest of London theatre audiences will simply laugh along with the writer at this well-written entertainment.
Reviewer: Keith Mckenna