collector of tears
sean burn
gobscure
Customs House, South Shields
–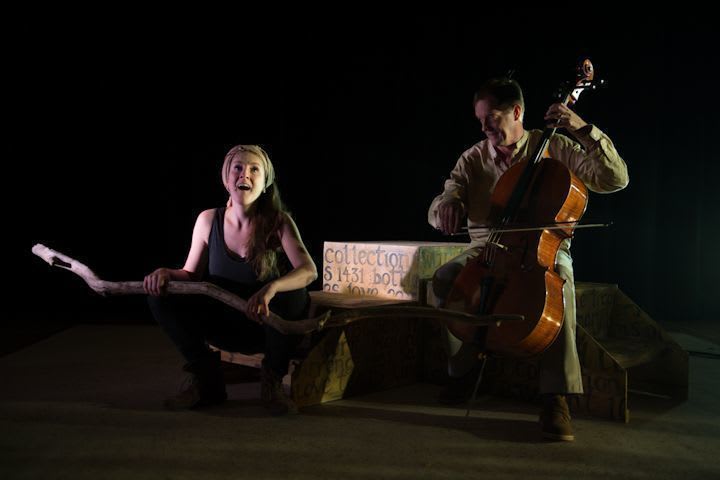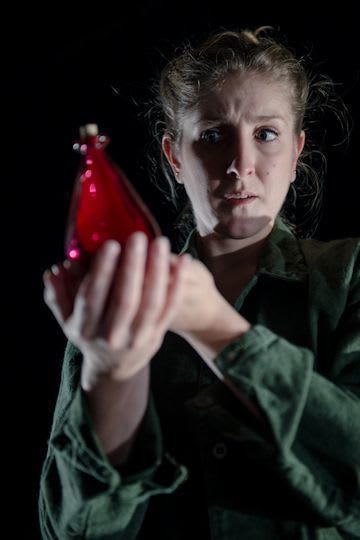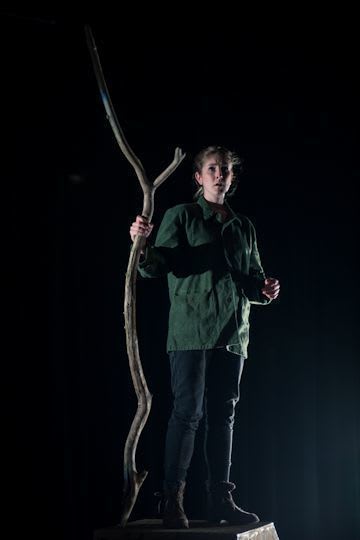 It is rare indeed to come out of a theatre feeling perfectly satisfied. There's almost always some criticism, even if just a little niggle. "I loved A and B, C was fine but not keen on D" is a more usual reaction.
However gobscure's production of Sean Burn's collector of tears is that rare bird. It's a flawless fusion of writing, performance, design and lighting, which led, not to a whooping standing ovation of the kind we have become very familiar with over recent years, but to heartfelt applause and comments such as "That was beautiful" and "One of the best plays I've seen in years".
I can only echo those sentiments. Burn's writing is poetic, yet down to earth; Madeleine MacMahon's performance is full of energy and subtlety; Jackie Fielding's direction is sensitive and meticulous; Alison Ashton's design, supported by specially created glassware by Effie Burns, is simple but offers actor and director endless possibilities; music, composed and played onstage by cellist Ken Patterson, subtly underscores the text and James Henshaw's lighting sensitively ties the whole thing together.
It's a one-woman play, running for two hours including interval, spanning the centuries from 1586 to the present day, which obviously puts enormous pressure on MacMahon who handles it with a seeming ease which belies the hard work and concentration which have to have been expended during the rehearsal period.
Tanya Sealt cannot cry, and cannot age or die until she does. After discovering this in 1586 she wanders through the centuries, experiencing some of the major moments of English history. She meets Shakespeare, supports the Levellers, suffers under Cromwell, experiences, inter alia, the Peterloo Massacre, nursing in the First World War, being a land girl in the Second.
Sometimes disguised as a man, later revealing her true sex, she discovers and eventually puts a name to her bisexuality, is sectioned, collecting tears in little glass bottles as she goes, until finally, in the 1990s, she is able to confront her demons and cries.
The play covers a huge swathe of history from the point of view of Every(wo)man. There is great personal intimacy set against the major events so we never feel this is in any sense a history lesson but a personal voyage of discovery with which we become deeply and empathetically involved.
Moving and often amusing, this is a beautifully written and performed piece of work.
collector of tears tours to the Caedmon Hall, Gateshead (17 October), Peterborough Key Theatre (23), The Place Bedford (27), Arts Centre Washington (30), Ilkley Playhouse Studio (1 November), Marlborough Theatre Brighton (5), Bristol Bierkeller (6) and Wolverhampton Arena Theatre (7).
Worth making an extra effort to see it!
Reviewer: Peter Lathan