Comedy Night

York Theatre Royal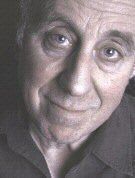 The first thing you notice when arriving at one of York Theatre Royal's Comedy Nights is the rather different demographic of the audience. The younger, lively crowd certainly packed out the theatre for the nearly sold-out event.
The evening, featuring Norman Lovett, Robin Ince, Nick Doody and Markus Birdman, marks one of the first of a series of comedy nights to be hosted at the Theatre Royal. All four comedians are variously linked to and involved with television and radio's comedy programmes, most notably Norman Lovett as Holly in Red Dwarf and Robin Ince for Have I Got News For You.
Compere Markus Birdman kicks off the evening with getting two thirteen year old audience members to shout out the rudest word they know - it certainly 'breaks the ice' as he says. After this Birdman's relaxed and quirky charm soon becomes apparent and he both writes and delivers his gags with confident ease. Whether recounting his views on parenthood or his family's history of being ordained Birdman always delivers a strong, clear punch line. His deft handling of the audience meant he was always welcomed back on stage to introduce the next act.
First on was Robin Ince whose 'knitwear satire' combined with his erudite observations on such things as why his favourite mathematician had a golden nose went down well with the York audience. Fast and fanatical (about his bins), Ince races through his set thoroughly impressing and entertaining his audience whilst almost certainly teaching them something they didn't know.
Norman Lovett was unquestionably the star of the evening. From his floating dog-poo collecting bags to his deep sympathy for socks and their partners, Lovett has an exceptional and unique style. Commenting on his recent read, In Praise of Slow, Lovett epitomises the book, although he has been doing this for years, and not only that, he has the audience eating out of his hands. Except of course when those hands have just picked up his dog's deposits.
Last act of the night was Nick Doody who, despite a sprained ankle, recounted stories of his skiing escapades. Doody is described as something of a political comedian but while he airs his views on sensitive subjects, it is hardly exceptional comment on the world of politics today. However this is an event which has undoubtedly created significant interest and York Theatre Royal yet again make a move to open their doors to a broader audience and continue to further the community that visits its stages.
Reviewer: Cecily Boys