Coming Clean
Kevin Elyot
King's Head Theatre
Trafalgar Studios (Studio 2)
–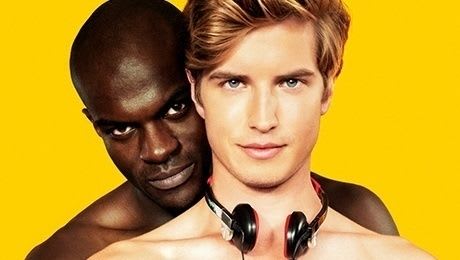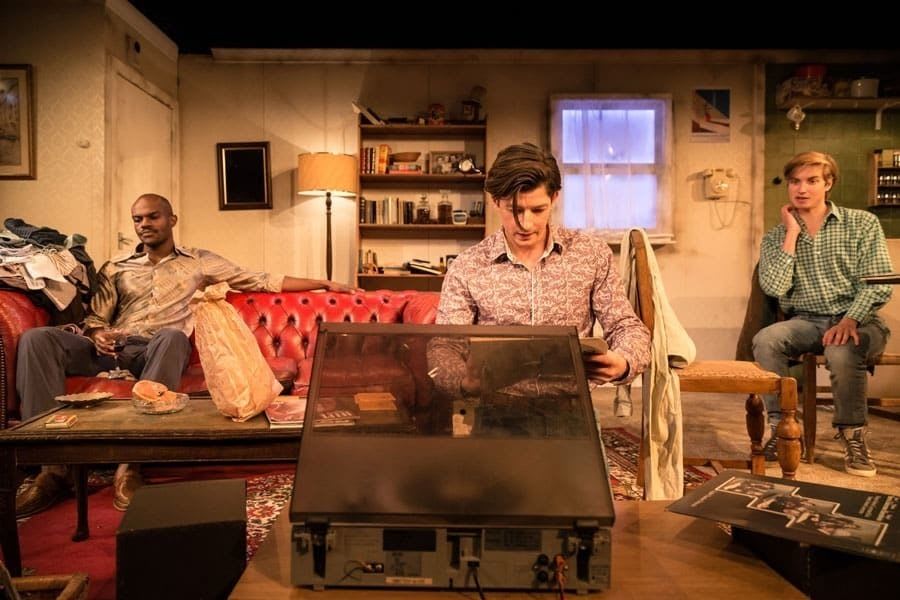 Academic Greg and his lover Tony have been together for five years but how is their open relationship, which allows for some sex on the side within certain boundaries, lasting out? Can you combine long-term fidelity with permitted pickups?
It is a recurring theme in gay plays which were still relatively rare when Coming Clean, Kevin Elyot's first, premièred at the Bush back in 1982 before the AIDS crisis loomed, before mobile phones and when (as the dialogue reminds us) a pint cost just 90p.
Adam Spreadbury-Maher's production, first seen at the King's Head and now in the West End with one cast change, may be a period piece but its relationship problems are still just as apposite and actors still get by working as cleaners, like good-looking Robert whom Tony takes on to look after their Kentish Town flat, upsetting the delicate balance of their domestic relationship. That's a rather uneven one with American Greg a lecturer who's already had a book published and Tony a would-be writer relying on his lover to support him.
Compared with Stanton Plummer-Cambridge's focused, self-motivated Greg, Lee Knight's Tony seems rather aimless; he writes when he feels like it. He may fritter time away but resents playing housewife: hence the cleaner who turns up for interview when Tony's friend William has called in.
William is camp and lively, recounting his sexual adventures in explicit detail. Elliot Hadley makes William outrageously OTT yet real; very funny but stoically brave when things go wrong. Tony seems much more relaxed with him than with his lover. William may envy that partnership but it is increasingly clear it has problems. Tom Lambert's Robert compounds them.
Lambert certainly looks the part but the writing doesn't give him much chance to explore the role, while the other characters have much more built into the subtext.
Coming Clean doesn't offer much context but its situations reflect real life ones faced in relationships, both gay and straight ones. Elyot explores feelings more deeply in later work but this revival is touching as well as entertaining. Designer Amanda Mascarenhas and the stage management set it firmly in the early '80s with well researched props (though their jeans look a bit too narrow) and for an older generation the songs that accompany scene changes will be full of nostalgia.
Reviewer: Howard Loxton