Community Circle
Trevor Lock
Trevor Lock
Summerhall
–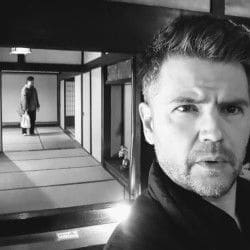 When is a play not a play? How do you ever know when a show has actually started?
Stripping back traditional theatrical signalling, Trevor Lock invites his audience to sit in a circle on plastic chairs in normal lighting. They are curious and maybe even nervous waiting for something to happen. A few look visibly uncomfortable when it looks like things might get interactive, but the smug portion who've seen the show before are eager to repeat their experience. For, while this show might only have one named performer, there is actually a large cast: the audience themselves.
We have introductions, instructions, banter and plenty of interjection. Conversations about anniversaries, observations about attitudes and even some tension. The show will get started soon, Lock promises, but then gets sidetracked by a question.
Gently forcing the audience to engage with more than just him, Lock succeeds in stimulating thoughts about perception and creates a sense of camaraderie amongst the giggly ticket-holders.
A lot happens during the time slot and I suspect it's very different each time, but did the show ever started? No, we ran out of time.
This an unusual and playful concept relying heavily on the natural charisma and improvisational skill of Lock. The time flew by and the audience left beaming, a surprising outcome for a show with "no content".
Reviewer: Amy Yorston