Concerto: One Night in Central Park 10th Anniversary Edition
Andrea Bocelli
Decca
Released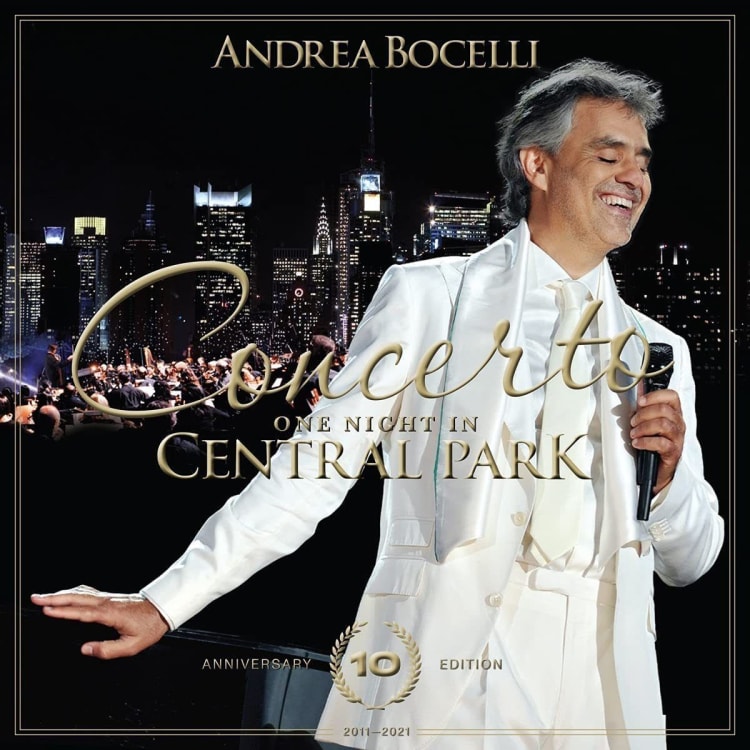 Andrea Bocelli released Concerto: One Night In Central Park – 10th Anniversary Edition on 10 September 2021.
"Central Park represents the height of my career or at least the most thrilling moment of my entire career. I realised that my dreams had been surpassed by reality. That my reality had surpassed my dreams," said Andrea Bocelli.
Concerto: One Night In Central Park captures the poignant live album that was recorded in New York on 15 September 2011. Fans of Bocelli will undoubtedly want this new release for the 'unreleased audio track' "O sole mio".
Reviewer: Paul Foss