Confessions of a Cockney Temple Dancer
Shane Shambhu
Shane Shambhu and Moving Souls
Dance Base
–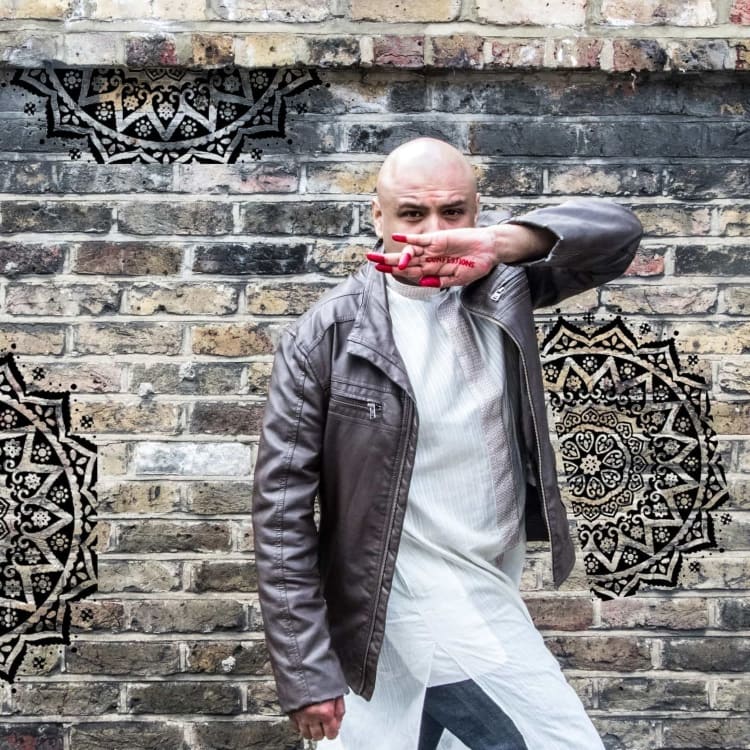 Brilliant! Hilarious! Heart-Warming! Inspirational!
Shane Shambhu (not Shampoo!) was born and raised in the London Borough of East Ham among a large extended family from southern India. Named after the hero of a '50s Western by his cowboy-loving uncle, his life changed when he was eight years old and his mother sent him to a Master to learn bharatanatyam, a temple dance from their native Kerala, because he was a "really, really, really… fat kid". After that, when his multicultural bunch of friends from all over Asia and Africa were playing football in the break, Shane was practising his bharatanatyam movements in a corner of the school yard concealed behind a wall.
Shambhu shares his personal journey, his passion, his determination to be a dancer with great modesty, honesty and self-depricating humour. But it is equally an intercultural journey, a story of cultural fusions and clashes, misunderstandings and elaborate explanations, not to mention a youthful Afro that continues to haunt him even in adult life.
In just 45 minutes, Shambhu transports us from East London to Kerala and back again, to his very first performance in a temple in Hornchurch 24 years ago. Using irony, a finely honed pacing and Protean transformations between characters, accents, languages, he entertains the audience with tantalizing moments of bharatanatyam and a explanation of how it works, how emotion and character are conveyed, but cleverly delays, makes us wait to enjoy the full reprise until the end.
The dancing is divine, the accompanying Indian music sublime and Shambhu is a great storyteller, a mercurial trickster with an exuberant love of life and dance.
Shambhu (an associate member of Complicité) is the perfect and very articulate example (should one be needed) that multiculturalism is also interculturalism and that means enrichment all round. Something very exciting is starting to gel in the realms of intercultural arts.
Must see!
Reviewer: Jackie Fletcher