Confidence
Judy Upton
Boundless Theatre
Southwark Playhouse
–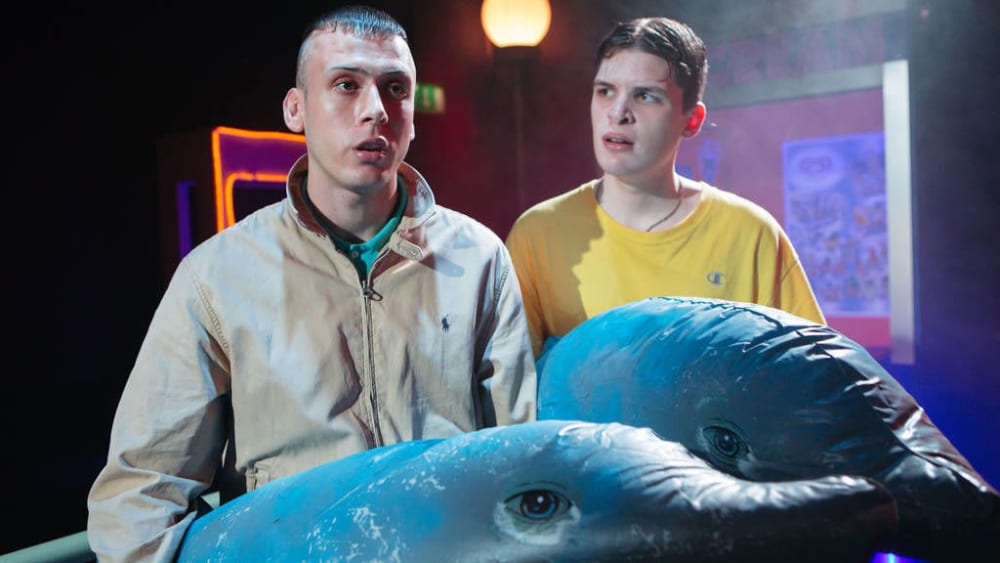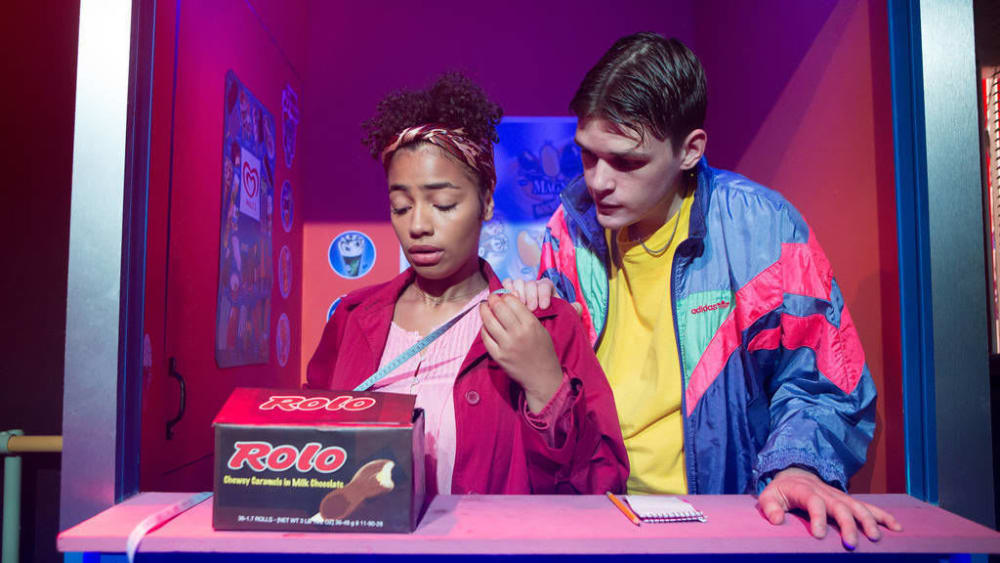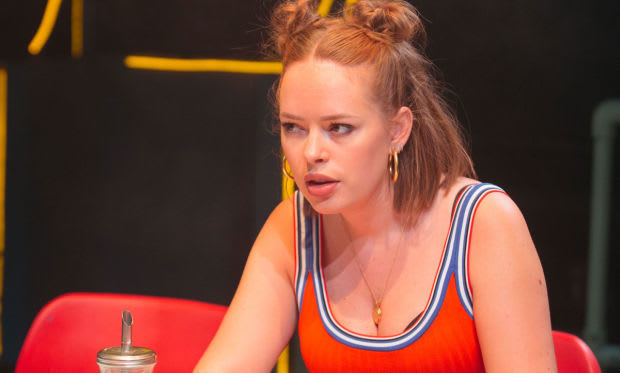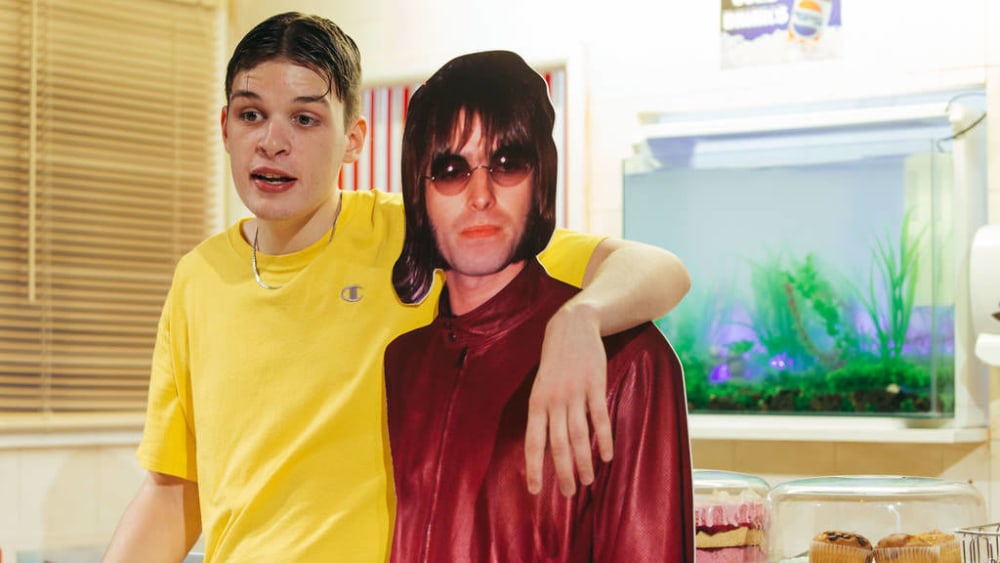 First seen at the Birmingham Rep in 1998, Judy Upton's Confidence is a play of its time. The protagonist, Ella, is a Material Girl with "Wanabe" sassiness aplenty, while the men she manipulates strive for Cool Britannia's stylish ease. But, as Boundless Theatre's new production at the Southwark Playhouse confirms, the schism between girl-power mythology and social reality which Confidence exposes is no less relevant today.
Ella's dreams and schemes may be big, but she starts at the bottom of the economic and cultural ladder, in a down-at-heel southern seaside town whose one-time lure of luxury and leisure has lost its lustre. Entertainment has been eclipsed by disenchantment: as Ella carps, "the pier's a big let-down". Designer Amelia Jane Hawkins's esplanade kiosks and amusement arcades peddle the promise of fun and good fortune, but the only thing to be won in this dead-end dive is disillusion.
Ambitious and equipped with chirpy self-belief, Ella is not daunted by this urban weariness, though. She'll exploit her body and her boldness and her escape-plans are nothing if not optimistic and inventive. They are also flimsy, foolhardy and futile. And cheap: she's heading to Hollywood, not to seek fame and fortune as a film star but to search for saleable trash in celebrity garbage bins.
Her scheme to cheat the "Win A Million" slot machine fails, inevitably, and brings her into conflict with local con-man, Edwin Bayliss, who's just finished serving time for tax evasion. Undaunted, she concocts a scam to swindle the tourists, involving motorised inflatable 'dolfins', and convinces hapless Dean, who runs the kiosk, and his brother Ben, who 'does the kicking' for Mr Bayliss, to join her dodgy operation. Sabotage follows hot on the heels of subterfuge: the dolphins go 'ballistic', the punters demand refunds and the whole enterprise, literally, goes up in flames.
Tanya Burr should be the perfect pick for Ella's shoes. A YouTube star who found her own fame and fortune making videos advising how to ape celebrity make-up styles, Burr epitomises the go-getting entrepreneurialism of youth. The problem is that making short-films about baking cakes is not the same thing as creating and sustaining a credible character on stage. Burr bubbles with Ella's nonchalant chutzpah, but that's about it; and the brash breeziness becomes wearing all too quickly.
Lace Akpojaro lacks the sinister veneer which would betray Edwin's aggressive ruthlessness. But Anna Crichlow is more convincing as Ruby, the put-upon waitress who—anxious to avoid the fate of her sacked colleague, 'pubes in the coffee' Naomi—struggles to keep the formica café tables spotless and Mr Bayliss's fish well-fed. Will Pattle captures the nervous eagerness of the smitten Dean while Ben's genuine belief that things can be better is effectively conveyed by Rhys Yates.
In the afterword to her play, Ashes and Sand, Upton described her anger and defiance at having been dragged through comprehensive school "to end up living lives that fell well short of our dreams. But seaside girls are fighters. We don't give up easily." Ultimately, though, the tone of Confidence is despairing.
The back-story is bleak: Harry, the Punch-and-Judy man has drowned himself and the fortune-teller, Madame Zara, has seen the future and packed her suitcase. Ella's defiance is self-destructive: she strings along so many men that the threads get hopelessly tangled, and by the end she's as economically and emotionally bankrupt as when she started.
Director Rob Drummer captures neither the pain of private anguish nor the menacing threat of violence. The surreal distortions that Upton uses to dramatizes the bitter disjuncture between sweet dreams of success and the social reality—the ice-cream freezer houses Ruby's frozen hamster, Hamish, alongside the Cornettos, for example, and Dean has a wicked way with a Cadbury's Flake—are turned into comic tropes by Drummer.
This production, a long hour and three-quarters, has less sardonic bite than a seaside picture-postcard. The drama wanders with the ineffectuality of Ella's get-rich-quick schemes. By the end, we all feel trapped in the ennui.
Reviewer: Claire Seymour