Cookies
Emily Jenkins
The Theatre Royal Haymarket Masterclass Trust, Pureland Foundation and Kidscape
Theatre Royal, Haymarket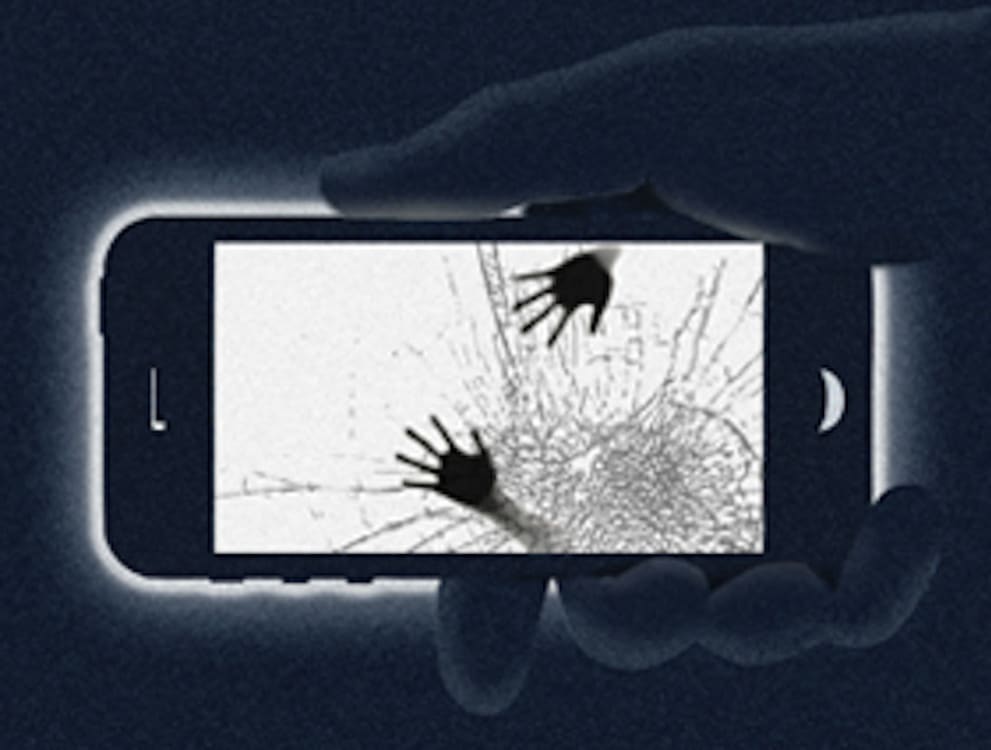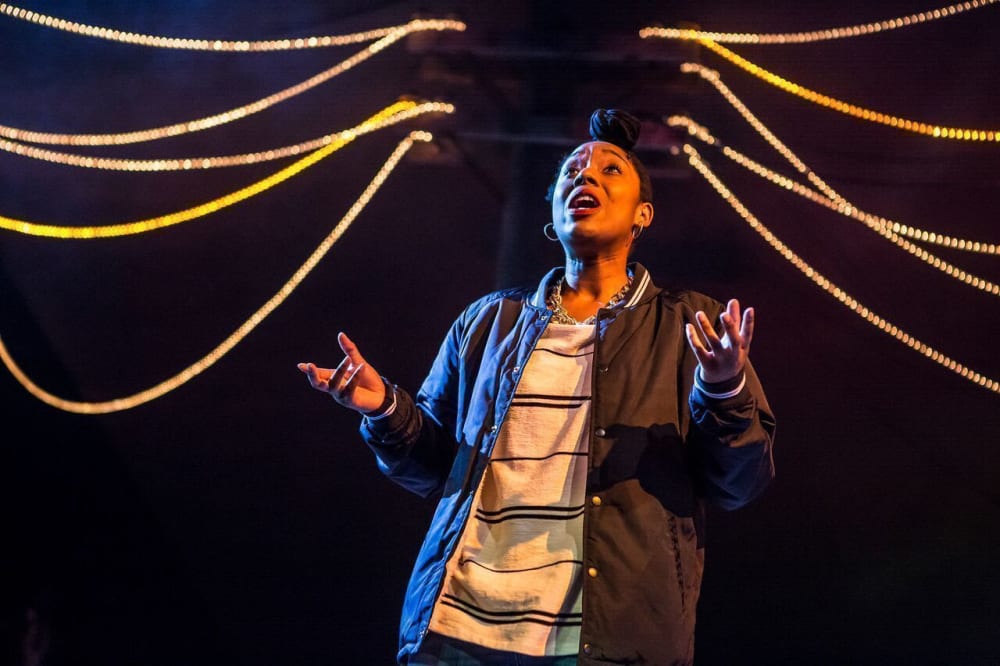 Emily Jenkins's new play is based on the real-life experience of cyber-bullying and other problems on digital media among London teenagers as revealed by workshops at four colleges run Cyberscene, the educational project that commissioned the play. Cyberscene is a partnership between the Masterclass Trust and anti-bullying charity Kidscape.
Research suggest that 87% of those aged 16-24 access the Internet via a mobile device and that they can spend up to three hours a day on social media alone. They need to understand its dangers and to use it safely.
Cookies presents the stories of several different teenagers. Sosa (Leaphia Darko) is a gay South London girl who idolises a female rapper but is ill prepared for what happens when she gets to meet her. Salena (Rujenne Green) is a young Moslem, a fan of X Factor star Zayn Malik, who finds herself befriended online by Rayah (Shala Nyx), a girl who is an Islamic State adherent. Eva (Cristal Cole), a would-be vlogger, splits up with her boyfriend Simon (Makir Ahmed) and what follow is abuse and sexting. Who is responsible? Is it a guy calling himself JC (Joe Pierson)? He denies it.
Jenkins's script sounds like authentic voices. It often has the rhythm and rhymes of rap and is always lively. This is the vocabulary, accents, expletives and speech patterns of a current generation who talk and text at high speed. This young cast handle it with ease, Darko especially, but at a pace that may leave older ears trying to catch up. It certainly needs no time to think; and there's the rub. They need to do so.
Part conversation, part sharing with the audience and a very large part on their mobiles, this moves instantly between them. Director Anna Ledwich and movement director Natasha Khamjani use a stylization that is immediate and elegant. Palms become mobiles, air swipes online action, clustered groupings match multiple involvement.
The archaic symbol of a telegraph pole dominates designer Frankie Bradshaw's set but strung with coloured lights to all corners it becomes a modern image. Sloping above is a giant screen on which colours flash and images change as rapidly as on a mobile screen while there is a continual sound- and music track. This is sensory overload. That's life, especially for this younger generation: they've grown up with it.
The seven professional actors who lead the company deliver sharp performances with energy and feeling and the ensemble group around them, from Barnet & Southgate College, Leyton Sixth Form College, Hackney Community College and South Thames College, have a fluidity and precision of placing that makes them look like pros.
Audience reaction suggests that Cookies not only gets its message over but engages its audience with real entertainment.
Reviewer: Howard Loxton