Cooking With Elvis
Lee Hall
Derby Theatre
Derby Theatre
–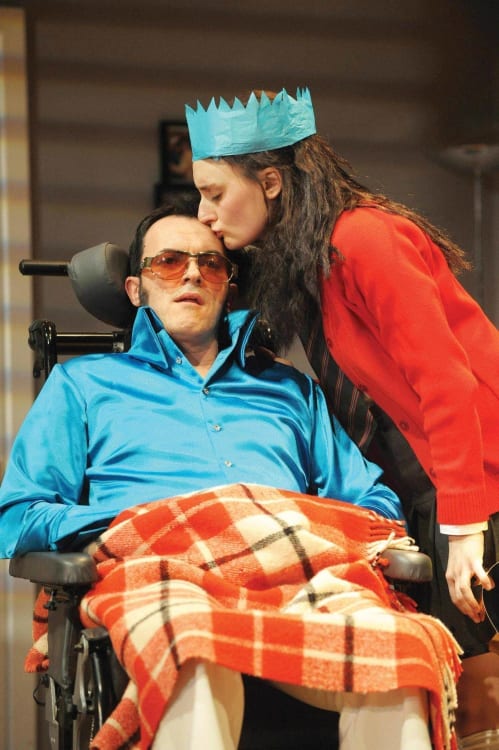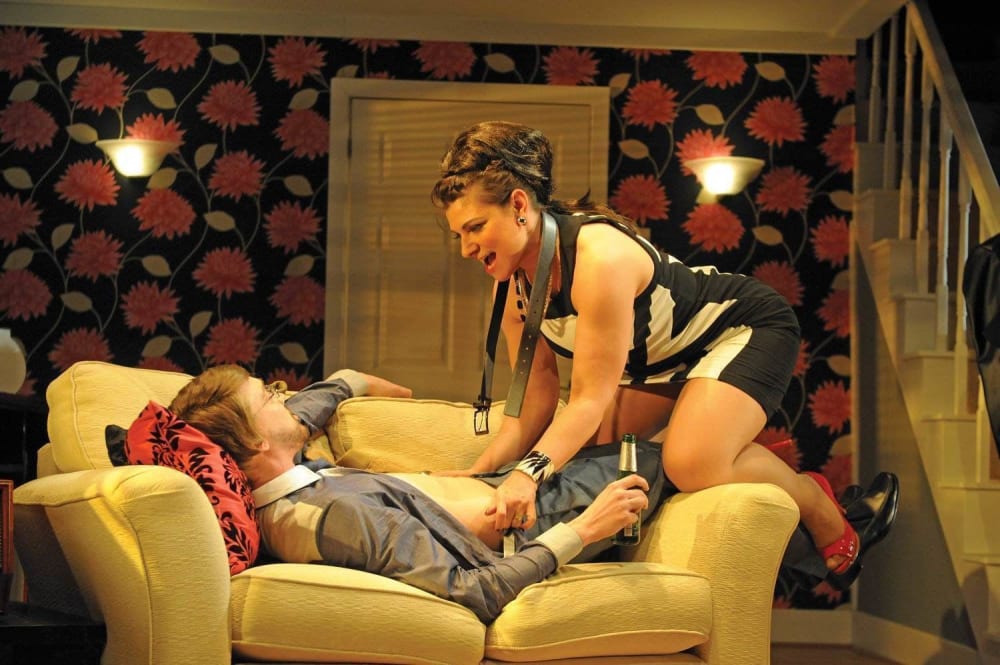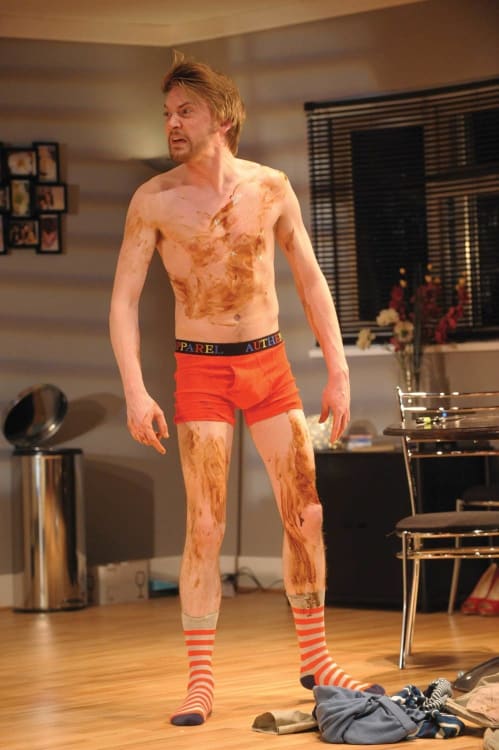 The clock has been turned back at Derby Theatre—to the days when full houses rewarded quality productions with standing ovations.
Cooking With Elvis marks the beginning of a new era: the first in-house show since the University of Derby took over sole control of the building and the initial offering under the artistic directorship of Sarah Brigham. On the evidence of press night, it's a recipe for success.
Sarah Brigham brought in former Bolton Octagon artistic director Mark Babych to handle her first production and together they plumped for Lee Hall's dark comedy about a family coping with a crisis of relationships.
Babych has directed Cooking With Elvis before, so he knows how to get the maximum amount of pathos and the most laughs out of what is an incredibly poignant yet funny script.
The play dissects the lives of four people: Dad the Elvis impersonator who became a quadriplegic with head trauma after a car crash; 38-year-old teacher Mam who still has needs and feelings as she struggles to cope with being her husband's carer; their 14-year-old daughter Jill who loves cooking and is experiencing the sort of problems faced by many growing teenagers; and Stuart, a supervisor at a bakery who wants to have his cake and eat it as well.
Jack Lord is superb as Dad. His first appearance is quite shocking as he shakes uncontrollably in a wheelchair; later he is almost totally still because of his medication.
The transformation into Elvis is sudden and total. There must have been a temptation for Lord to get as close to Presley's persona as possible. But his is a slightly over-the-top parody of the typical Elvis impersonator so prevalent in pubs and working men's clubs—and it injects even more humour into the piece.
Lord can hold a tune and the numbers he sings have been chosen for their ironic suitability: "Burning Love", "Are You Lonesome Tonight" and "Suspicious Minds" fit seamlessly into the action.
Polly Lister is delightful as Mam, the heavy-drinking cougar whose penchant for picking up younger men and dominating them is a way of escaping from her troubled home life.
Laura Elsworthy, who almost gave up acting two years ago after being turned down for a place at drama school, proves that those who overlooked her talents must now be rueing their decision. She gives a commendable portrayal of hormonal Jill whose stormy relationship with her mother leads her to rebel in extreme ways.
There's also a terrific performance from Adam Barlow as geeky Stuart, the downtrodden introvert who selfishly takes advantage of the circumstances he finds himself in without considering the consequences.
Cooking With Elvis moves quickly from being touching, moving and emotional to being exhilarating, hilarious and at times extremely bawdy.
Babych directs with tear-jerking and side-splitting style while Hayley Grindle's two-storeyed set which encompasses Mam and Dad's home is particularly impressive.
Elvis's rendition of "An American Trilogy" and the realisation that the small things in life can lead to happiness bring the evening to a rousing conclusion.
Cooking With Elvis proves to be a feast and Derby audiences must hope it's the hors d'oeuvre for a very tasty season.
Reviewer: Steve Orme