Copenhagen
Michael Frayn
Theatre Royal Bath Productions and Jonathan Church Theatre Productions
Theatre Royal Bath
–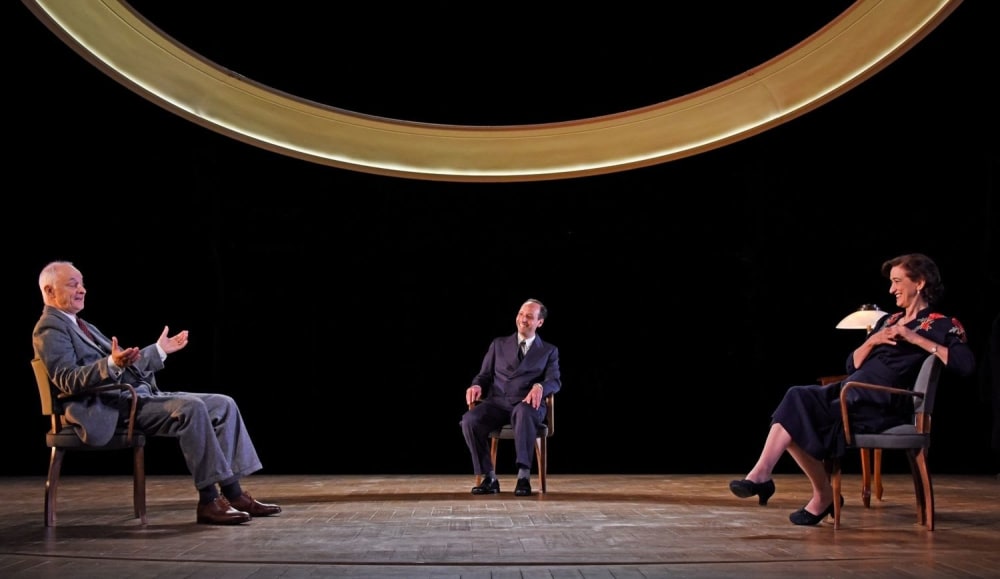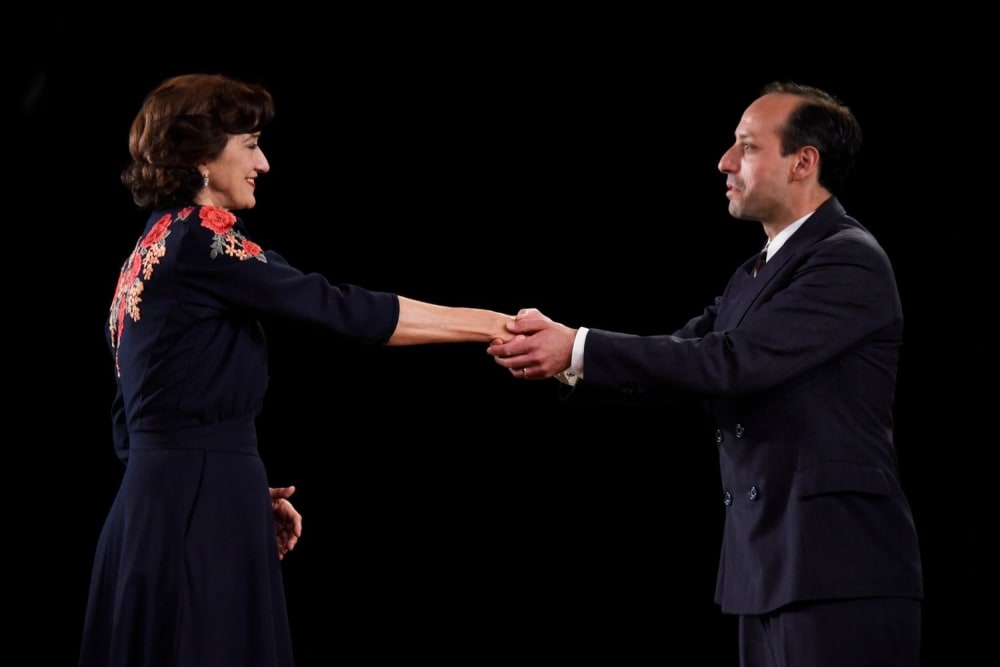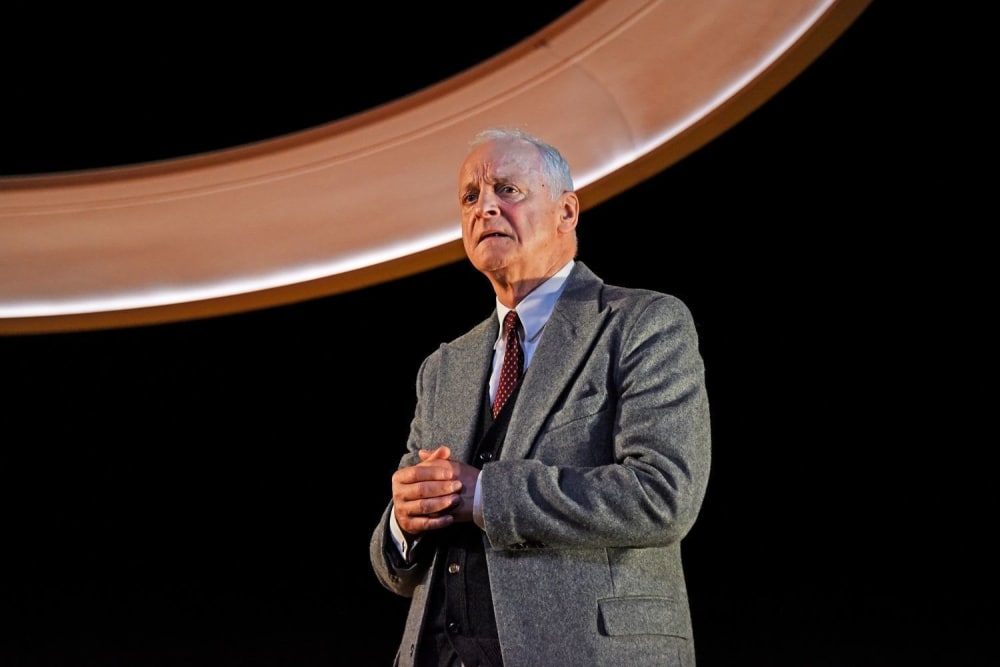 One of the many victims of the ever-changing landscape, sighs of relief may have been heard in some corners at the Theatre Royal Bath when the curtain finally lifted for opening night of Copenhagen. The production was originally scheduled for last autumn with direction by Olivier winner Polly Findlay until a second national lockdown forced production to be shelved. A little more than half a year later, and now, under the reins of Emma Howlett in her directorial debut, the show can finally go on.
Copenhagen is a fast-paced journey into a pair of physicists' minds as they retrace their steps in the Nazi-occupied Danish capital in 1941 to piece together a definitive meeting where its repercussions would be felt worldwide.
From what began as a teacher-pupil dynamic, Niels Bohr (Malcolm Sinclair) and his protégé Werner Heisenberg (Philip Arditti) become divided by war—both politically and professionally.
"Why did Heisenberg come to Copenhagen?" the pair of Nobel Prize-winning physicists ask, alongside Bohr's wife Margrethe (Haydn Gwynne). A burning question that writer Michael Frayn explores through a non-linear narrative as they hop between the early 1920s and the late 1940s.
Frayn speculates what might have happened that night in 1941, much like Kemp Powers similarly conveyed in One Night in Miami. But unlike Powers's play, there isn't a quartet of megastars whose personalities are widely known.
It is safe to say this is a picnic for physicists. The language and frenetic delivery asks a lot of its audience, as they tackle both the struggle and consciousness of the characters amidst life-changing scientific hypothesising. The determined pace may challenge even the dynamic-minded patrons to keep up. There is no time to step off the accelerator.
After all, this is a Tony Award-winning play—it is definitely one for the purists.
A dialogue-led play, without stage directions included, provides the production team and actors a rare freedom. The three stars are pushed to their limits, asking more from one another as the play goes on.
For these theatre veterans, it is powerful stuff, in particular Gwynne who is spectacular as the voice of reason. Her portrayal of Bohr's wife keeps this on the straight and narrow as she comes alive in the second half to provide answers to the weary Bohr and Heisenberg. One might take for granted the sheer dedication it takes to deliver each line with the same vigour and accuracy as the last, but after a dry 18 or so months for theatregoers, the intensity was felt in every filled seat.
An all-encompassing ring hovers above the trio—designed and lit by Alex Eales and James Farncombe, respectively—and provides a simplistic backdrop. It is a raw and steadfast production. It takes no passengers and makes no apologies.
Reviewer: Jacob Newbury