Coriolanus
William Shakespeare
Royal Shakespeare Company
Royal Shakespeare Theatre, Stratford-upon-Avon
–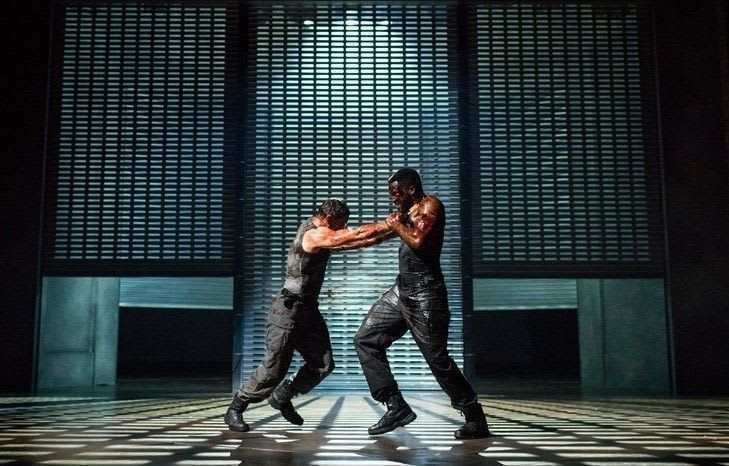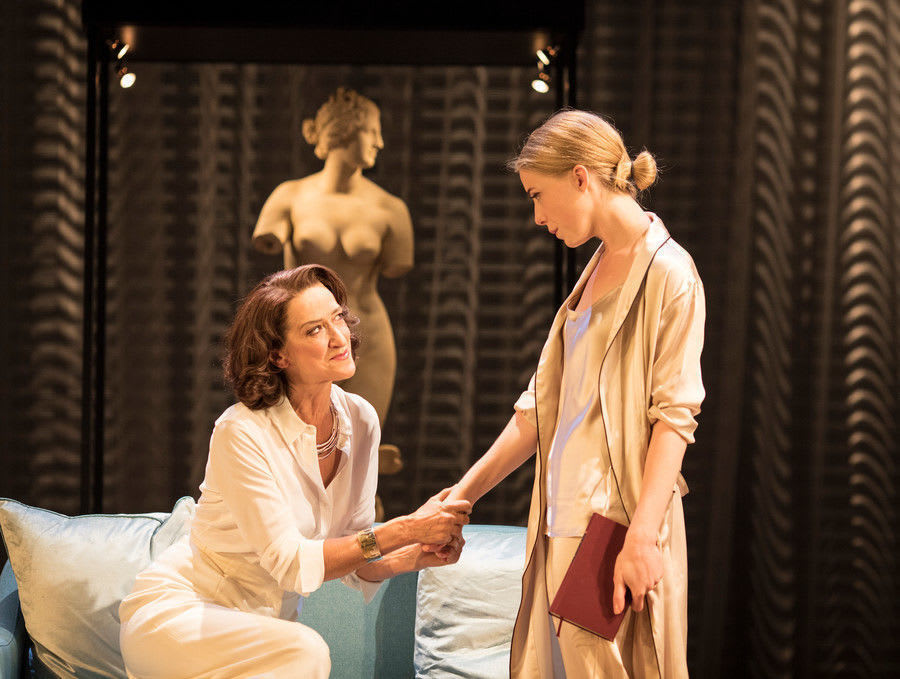 "First and foremost," director Angus Jackson says of the four Roman plays in the RSC season, "is how we choose our leaders." Remarkable to read this on the day after her speech that there come reports of Tory MPs planning to remove the Prime Minister.
And what of democracy and its slide toward populism and its disreputable half-brother, rule by the manipulated, ill-informed mass? Shakespeare's most overt political parable is talking about the Rome of 500 BCE, and his own time, and ours.
The setting has moved on from Caesar's togas to the present day for this final work in the quartet. A marble lion still mauls a horse in the background, but the pillars are metal and the massive grille of the citadel besieged by the mob at its opening reminded me of a fortified American embassy.
Play, production and principals took a while to get into their stride after the routine knockabout violence of the first act. In Sope Dirisu's Coriolanus, I had no immediate sense of the patrician's hauteur, but soon there was no mistaking the burning intensity of his icy contempt for the rabble, or his growing anger and resentment. This soldier's first response to confrontation is violence and, after vowing revenge against the city, he wipes that last word from his lips like filth.
I've seen Volumnia played as the mother from hell. Haydn Gwynne is no softie but here was merciless pride in her son rather than ruthless ambition, culminating in a gripping scene in which she tries to turn him back from sacking Rome as much to save his honour as the lives of its inhabitants.
Paul Jesson, caustic, practical, benevolent by turns, was a splendid Menenius, and Sean Hart—standing in for the indisposed James Corrigan—personified an Aufidius simultaneously heroic and shifty.
For once, the portrayal of two male roles by female actors added to the drama, Martina Laird and Jackie Morrison helping to differentiate the attitudes of the mass from those of their militaristic leaders.
Those who might have filled the empty seats in a half-full house missed a riveting examination of the issues of our time, like Shakespeare's version of Question Time. He doesn't come up with answers, but it's a heck of a debate.
Reviewer: Colin Davison