Corpsing
Calum Ferguson and Lewis Lauder
New Celts Productions and Red Rabbit Theatre
theSpaceTriplex
–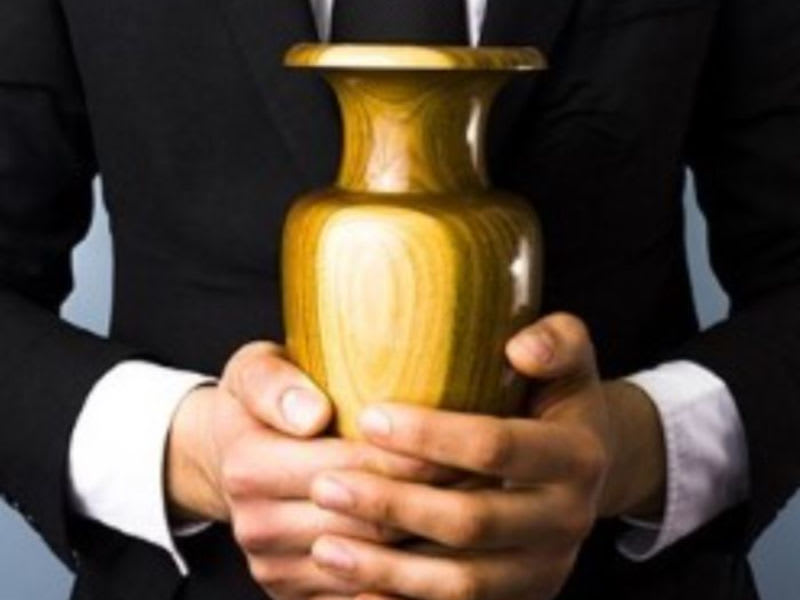 It's not going well for Elliot Hubble. Having only just left business school, he's inherited his estranged grandfather's funeral directing business, a seemingly lucrative bit of fortune. Only the business books seem to be an utter mess, an auditor is coming to look at them imminently and the creepy assistant, Charlie, seems to have an interest in death that goes above and beyond his daily profession. With cadavers, euthanasia and the looming threat of tax evasion hanging over everything, Corpsing manages to be an absolute hoot.
To have a hapless but theoretically everyman character thrust into the midst of murder, mayhem and a whole heap of anxiety is a wonderfully rich buffet to pick comedy from, especially contrasted with Charlie's ever-more creepy and weird turns, and the eternally bubbly and excessively-cheerful auditor, Fiona, evens out the clashing personalities nicely.
While, it doesn't completely hold together with a few very left-field moments, it's all such sickly-grim fun that you don't really mind. Better just to wade into the absurdity and the slapstick and enjoy the spiralling silliness. You never know when your time might be up.
Reviewer: Graeme Strachan