Correspondence
Lucinda Bennett
Old Red Lion Theatre
–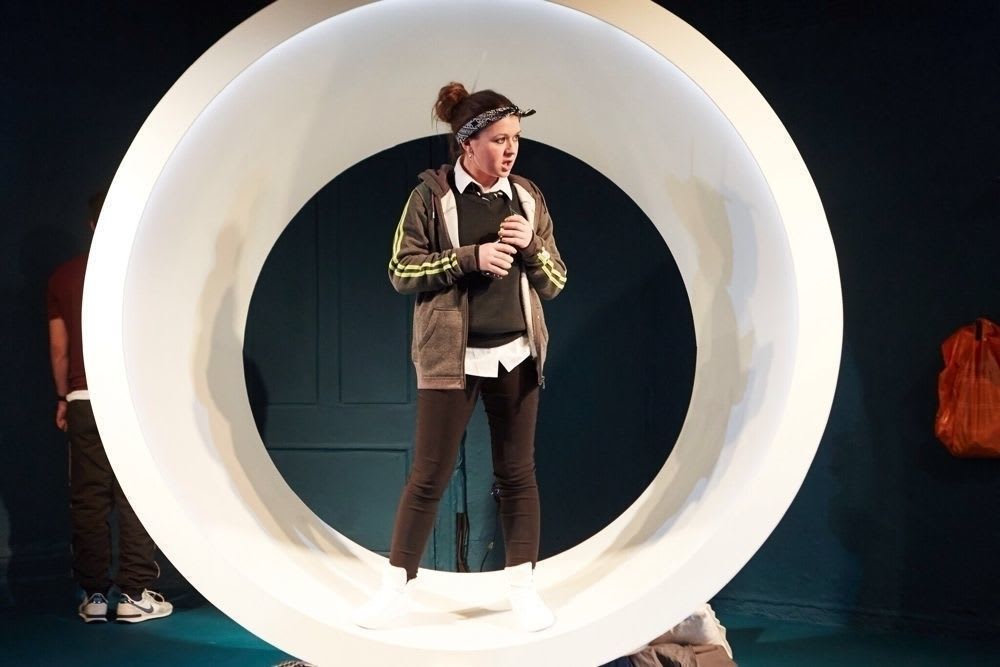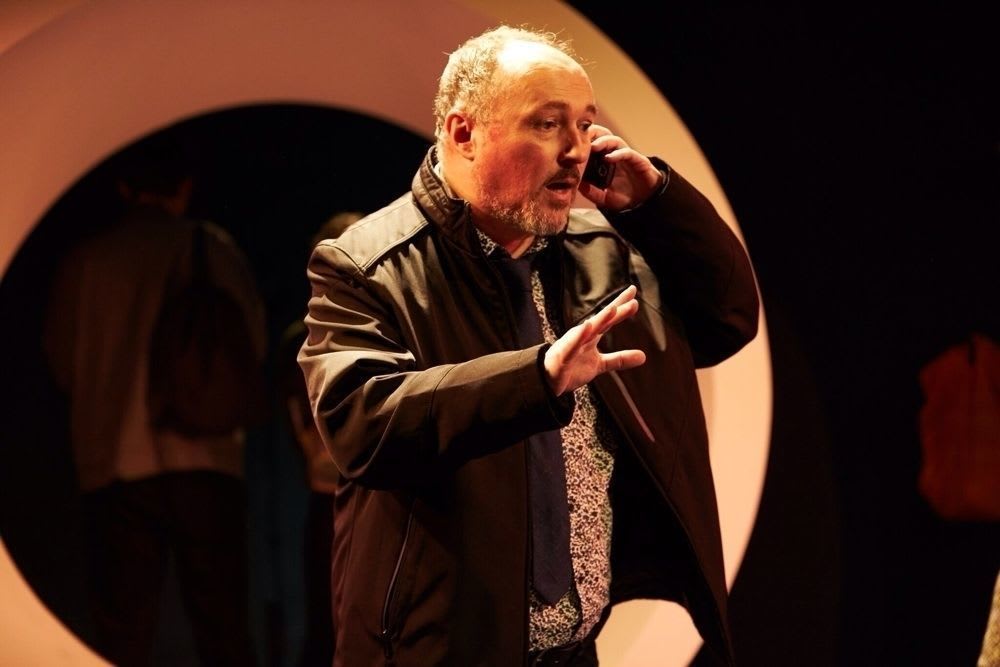 We forget how inspiring the Arab Spring was for many young people in Britain. As the central squares of Middle Eastern cities went into occupation, it could seem like the old world was changing.
The character Ben Loveall (Joe Attewell) in Lucinda Bennett's play Correspondence is a sixteen-year-old editor of his Stockport school's newspaper at the time of those protests . He is also Xbox gaming with Jibreel Zuman (Ali Ariaje), a young Syrian living in Daraa.
As they play video games, Ben, having an eye on a possible news article, asks questions about the political events in Syria. Jibreel is reluctant to discuss things which might get him into trouble with the Syrian government.
When a protest slogan appears on a school wall in Daraa, the police arrest fifteen children aged from ten to fifteen years old, subjecting them to incredible brutality. Ben imagines that Jibreel is part of the group. His concern for his friend is heightened when Jibreel appears to go permanently offline.
Becoming increasingly anxious, Ben uses his father's bank card without his parent's knowledge to book himself a trip to Syria to find his friend and join the protests.
The play might have explored a journey to the Syrian conflict which has since become the stuff of newspaper headlines and the subject of legal restrictions. But that doesn't happen.
In two brief scenes when Ben arrives in Daraa, the show takes a temporary detour into madness. Specifically, without warning or any obvious reason, Ben has an incoherent psychotic episode. In the process, his character changes in ways that make both what is happening and his character less believable.
There are some good watchable moments in this play. The opening conversation between Ben and Jibreel as they game online is warm, engaging and at times funny. Joe Attewell knows how to deliver the humour of certain lines. There is also a powerfully moving scene that closes the play.
Unfortunately, a lot of what takes place in between these two strong moments seems underworked, a little too simple and occasionally unbelievable. Ben's father David Loveall (Mark Extance) for instance is at one point singing his son's praises only to suddenly flip to the conclusion that Ben has stolen his wallet.
Ben is the only character, psychotic episode aside, who we really get to know. Most of the rest are simple stereotypes. There is the worrying mother (Joanna Croll) and the casual father who wants Ben to grow up as one of the lads.
This is a play that promises a good deal as it touches on important political and psychological issues but, in never developing them, it is likely to frustrate and disappoint its audience.
Reviewer: Keith Mckenna