Cosi Fan Tutte
Brian David & John Jansson
Opera 24
Arcola Theatre
–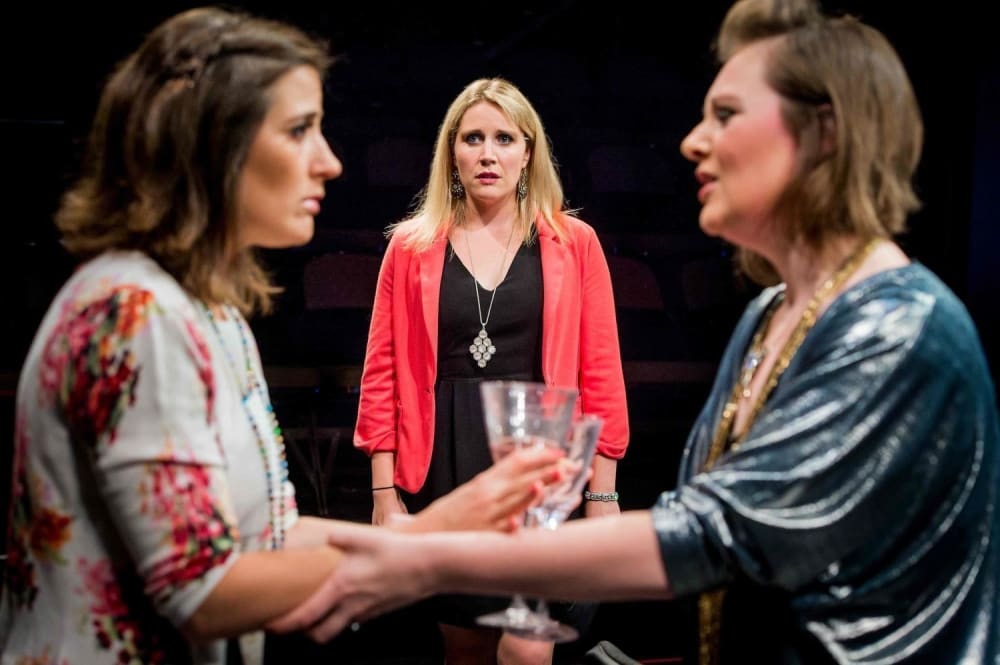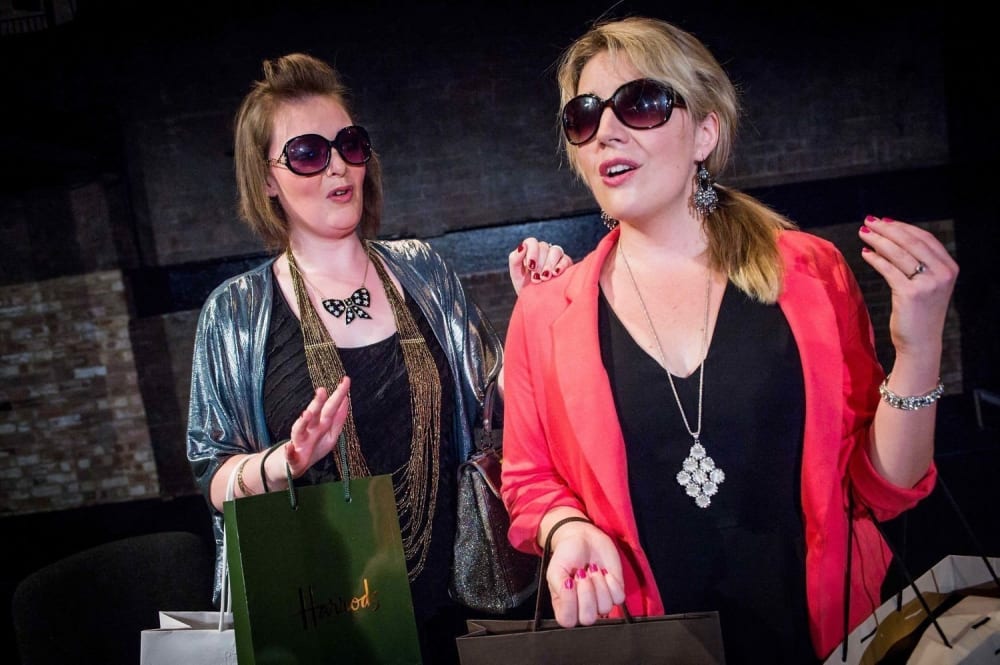 With a run of only four nights, you might have imagined Opera 24 would give themselves less work and use their modernisation of Cosi Fan Tutte as an excuse to cut Mozart's opera down to a more manageable length. But not a bit of it.
Running just under three hours, theirs is as faithful to the original as you can be—well, with a reworked English libretto catapulted into the twenty-first century. And that's the balance this production seeks: between honouring the eighteenth-century original and creating a new piece of entertainment for a modern audience.
On the whole it does this well. Brian David's English version, though far from subtle and lacking linguistic nuance, stops short of translating the all-important eponymous lyric and cleverly holds onto one Italian aria by turning it into a performance by Ferrando—a neat bit of metatheatricality for the audience. The seven-piece orchestra, conducted by John Jansson (who also scored the arrangement), is a welcome alternative to the solo piano or orchestral recording often used in smaller opera productions.
The casting is excellent: Louisa Tee (Fiordiligi) and Sophie Yelland (Dorabella)'s voices meld into a tapestry of warm sound, and Tee treats the audience to her full soprano strength in her second act aria. Danae Eleni (Despina) shows off her range and the supported power of her voice through her different disguises. Among the male voices Christopher Jacklin (Guglielmo) stands out, with a smooth and easy range, while Andre Refig (Don Alfonso) brings the recitative alive through his vocal acting, pompously enjoying the plosives and angrily spitting consonants.
The success of a modern English libretto like this one relies on a cast with the acting ability to make it plausible and—in this case—comic. Jacklin and Edward Saklatvala (Ferrando)'s comic duo has one foot in television double acts like Mitchell and Webb and the other rooted in Cosi's opera buffa tradition. Their reappearance in the second scene as a couple of Californian "dudes", jeans riding lower with each swagger, had the audience in stitches.
Ferrando's discomfort in espousing both his new character and false moustache are portrayed by Saklatvala with comic skill rarely seen in opera. Here the updating of Albanians to Kosovans (when Despina speculates as to the identity of the two newcomers) is politically apt. Settling on American identities works well, and, although the accents are initially distracting, it makes sense for the pair to disguise what is their most identifying feature in the context of an opera—their voices. It was a shame on opening night that Saklatvala dropped his American accent in the second act.
The acting is strong enough to hold an audience's attention, but a little more creativity with the set wouldn't have gone amiss. In fantastic space like the Arcola, it would have been easy to set the few scenes with minimal furniture. The four identical chairs (seemingly grabbed from the audience) which constitute the set would have been more effective had their design related to the character to which they are linked. Blocking was by and large okay, although a few trip-ups and collisions betrayed a lack of coherent direction. And the lighting seemed incoherent, occasionally changing at odds with the mood of the scene.
This occasional lack of integrity is the production's only problem. It takes enough liberties with Lorenzo da Ponte's original libretto to fill the opera with modern jokes, but doesn't quite take that freedom to its creative zenith. A lighting sequence during Ferrando's second act aria in which he moves from lit square to lit square onstage is creative, but it bears no relation to the rest of the production's lighting and so fails to signify anything. This sequence could have been used to symbolize an ongoing game of noughts and crosses between the sexes had there been any use of lighting to this effect elsewhere.
The odd lack of cohesion is a small price to pay for an adaptation that mostly manages to strike a pleasing balance between eighteenth and twenty-first century versions of Cosi. Most importantly, it's a great evening's entertainment.
Reviewer: Belle Donati