Cougar
Rose Lewenstein
Orange Tree Theatre and English Touring Theatre
Orange Tree Theatre
–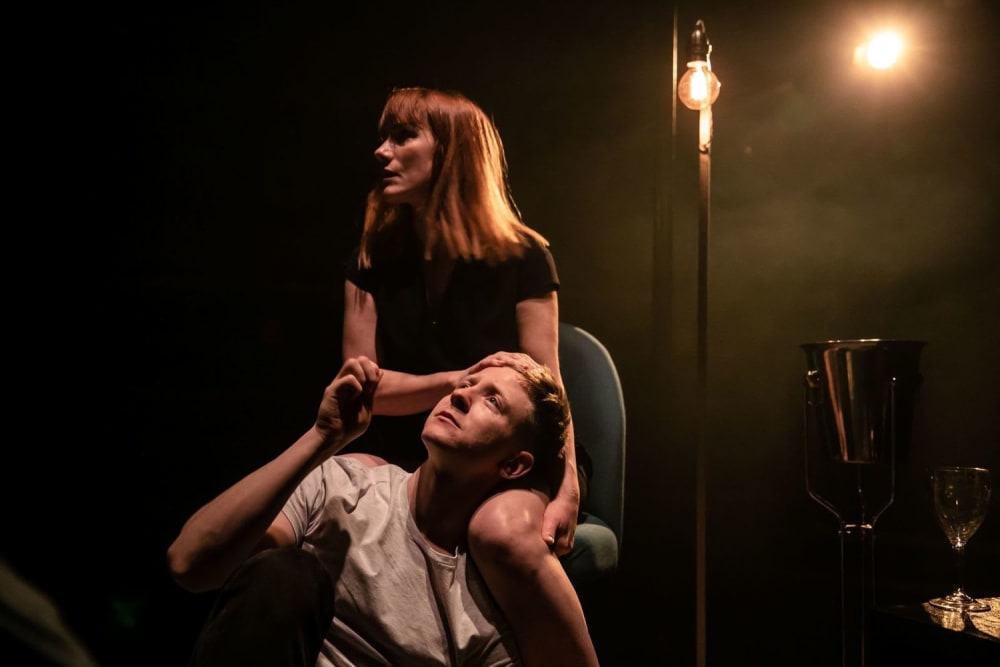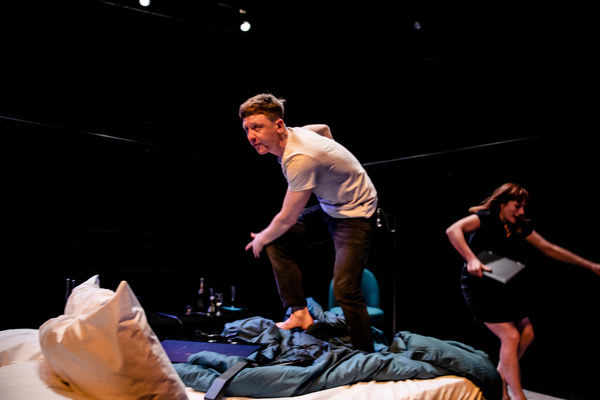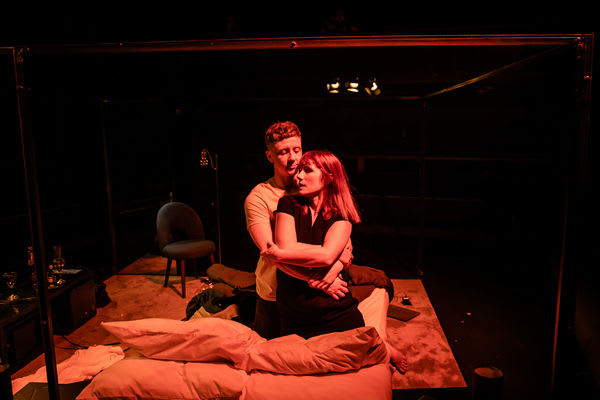 This is not about a mountain lion but a 'cougar' in the modern sense of a predatory older woman, in this case a well-paid high-flyer who jets around the world addressing business conferences on global warming and protecting the planet. She has picked up a young barman who has just got the sack, invited him to stay in her room and then makes him her regular companion on her overseas trips, their intimacy over as soon as they pass through customs on returning and then go their own ways until the next time.
A single act lasting about 75 minutes is made up of 80 scenes set in what looks like an identical hotel room but in multiple cities. Some are short as soundbites or snapshots or soundbites separated by instant blackouts like a camera shutter closing and not presented in chronological order, though some seem sequential.
John, the man, isn't a pretty toy boy but a working class guy not used to the conspicuous consumption of her lifestyle. He's got a "shit CV" and finding a job that would let him take off every few weeks to join her is pretty impossible. She funds his rent, buys him clothes. Given money to shop, he buys a camera, thinks of taking a course in photography, another time instead of buying clothes he gives all the cash to a blind beggar. It is supposed to be a transaction between them but he's forming an emotional attachment.
She, Leila, makes the rules and keeps the liaison quite separate from her home life; we learn no more about her than John does. Does this woman so used to controlling things want something different; does she like rough treatment? She says she is a vegan but tears into raw steak ordered from room service. While her public image may be all green-speak, where is that in the way she lives her own life?
The actors are on stage throughout in a metal frame partly walled with glass that makes them exhibits surrounded by audience, Rosanne Vize's design also offering reflecting faces when turned away from them. Mike Noble as John and Charlotte Randle as Leila give high-powered, well-paced performances that easily embrace both the very naturalistic and the play's more stylized moments. John's insecurities may seem more obvious, but it isn't just the need to rehearse her presentations that shows Leila has them too. This relationship seems to have a future as precarious as that of the planet.
The imbalance and exploitation (both ways) of this relationship are perhaps intended to parallel ecological conflicts but, though raising issues of class and gender, this is a play that isn't explicit. Its fragmented structure makes it like a conundrum but Randle and Noble play each scene with certainty in the moment and keep attention riveted, aided in Chelsea Walker's production by Jess Bernberg's spot-on lighting and Alexandra Faye Braithwaite's sound design.
Reviewer: Howard Loxton