Counting Stars
Atiha Sen Gupta
Theatre Royal Stratford East
Theatre Royal Stratford East
–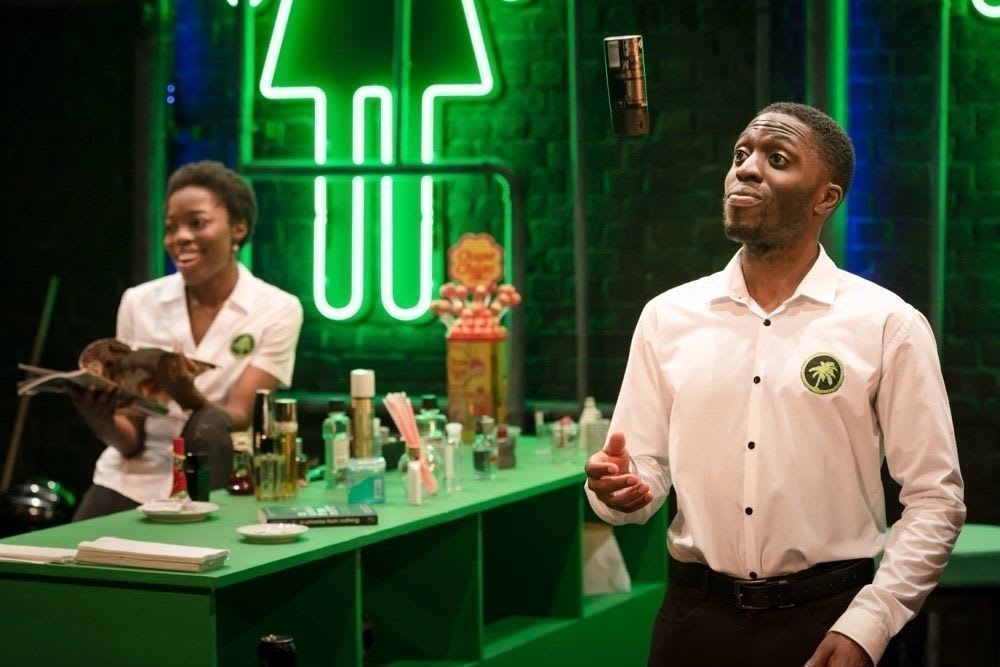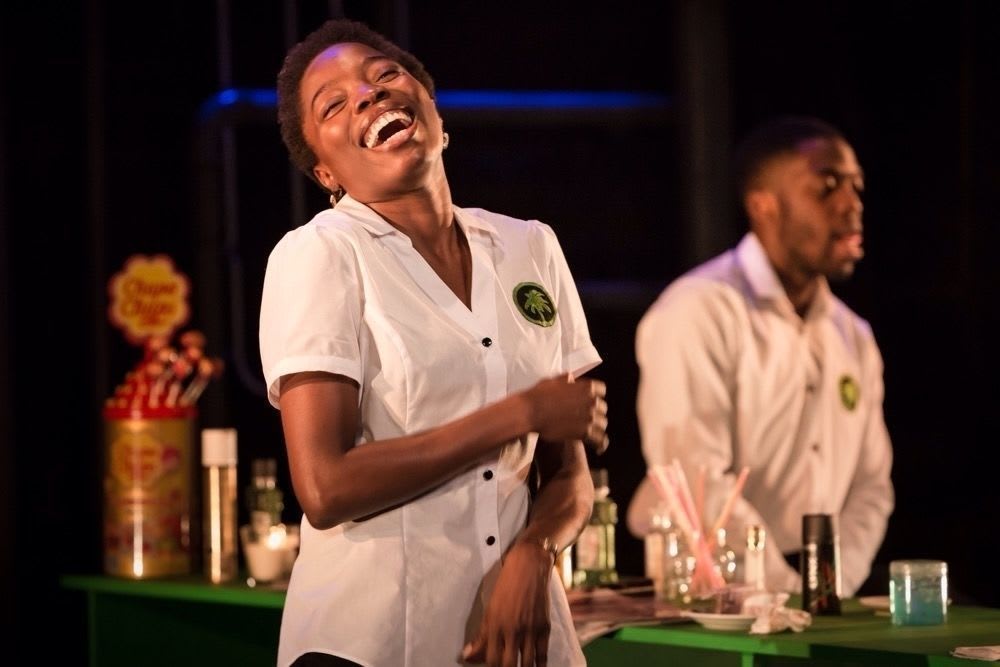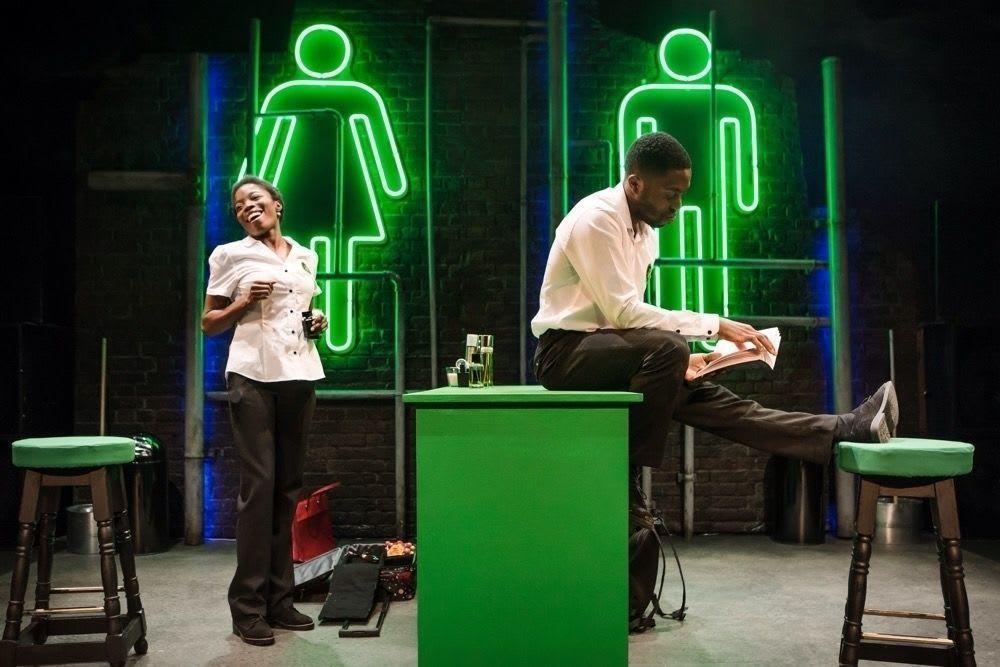 Atiha Sen Gupta's play Counting Stars gives us scenes from the working life of two Nigerians living in Woolwich during 2013.
It opens with them being interviewed to work in the lavatories of the Paradise night club. The interviewer seems unable or unwilling to pronounce Abiodun's name correctly, insisting on calling him Obama, and is sceptical that Sophie's name can be Sophie since she comes from Nigeria. If it is unfamiliar, mispronounce it. If it is familiar then mistrust it.
The rest of the play takes place in the lavatories of the Paradise club, with a green-topped long vanity table creating an imaginary wall between the space worked by Sophie (Estella Daniels) and that worked by Abiodun (Lanre Malaolu).
The two actors perform the central parts of Sophie and Abiodum along with four other minor characters in monologues to the audience switching quickly and easily between the parts.
Much of the play focuses on the relationship of Sophie and Abiodum who met when the doors of the lavatories they worked opened at the same time. They fell in love and decided to live together, paying rent to Abiodum's former girlfriend Amanda.
Both are very poor, earning very little from their nights at the Paradise club, something Abiodum privately rails against. Lawrence, the white boss of the club, fails to pay minimum wage. It isn't clear he pays anything and is described by Abiodum as "an equal opportunity offender" since he mistreats every ethnic group.
Abiodum has a degree in physics but, like many skilled migrants, can only get unskilled work. He knows they are being badly exploited but with charm and good humour endures his position for the moment.
Sophie feels useful advising on make-up for the women who visit her toilet. She is clearly proud of her ability and more positive about her situation.
The show could have been just a gentle social comedy and the humour makes it feel as if it is. But it is set in 2013 and Lee Rigby, a soldier at the local barracks, is murdered by two men, one of whom has family who are linked to Nigeria. That fact is on the mind of at least one visitor to the Paradise club that evening.
The monologues are well performed generally believable and an insight into the kind of life too many migrants are forced to endure in the United Kingdom.
Reviewer: Keith Mckenna