Coverage
Ashley Pearson
Riot Act
The Courtyard Theatre
–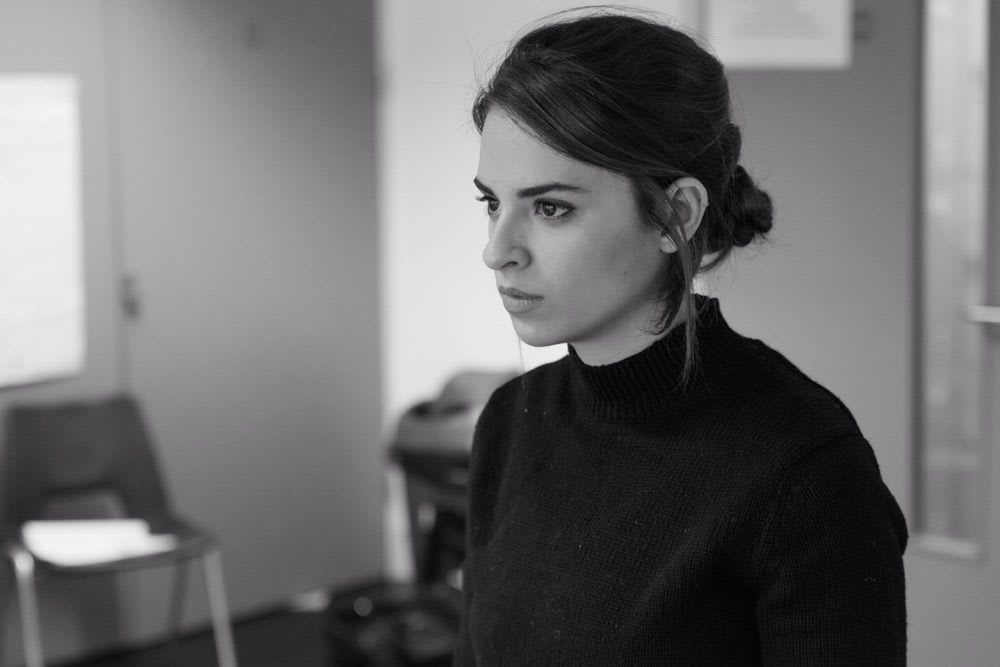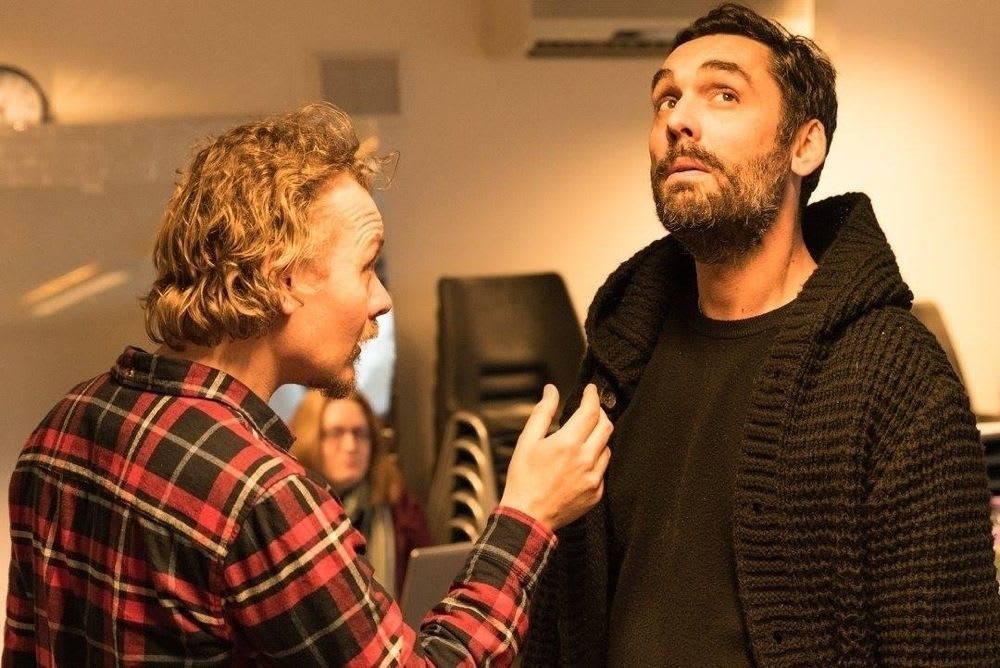 The fast-paced show Coverage by Ashley Pearson takes us to the American newsroom of the Odyssey News Network (ONN) which is covering the political clashes between Julius Caesar and his opponents in the Senate and business.
The core events of Shakespeare's play remain unchanged and unfold in a series of interviews, panel discussions and speeches on the steps of the Senate. Key speeches are also left unmodified.
At ONN, the ambitious reporter Laurel (Laila Bouromane) comes into conflict with the station anchor Lisa (Holly Joyce) over her promotion of a tabloid story about Julius Caesar's wife Calpurnia.
Laurel wants the job of anchor and sees the opportunity when she gets hold of a recording of two leading political figures conspiring against Ceasar.
There is an excitement and bustle about the newsroom operation. The conversation is bright and witty. It is amusing even when it is about the most whimsical subjects such as the reasons the cameraman Ed (Matthew Chiasson) is walking about without shoes.
The characters are all believable and in general well performed by a large and able cast. The show also treats seriously the clash between characters whether that clash is about who holds power in the country or who gets what job in the workplace.
Unfortunately, the cuts to Shakespeare's text does also take away much of its depth and drama. It is difficult to understand why the conspirators want to get rid of Caesar. The rumour that circulates in the newsroom following his death, that it was a consequence of his stance on gun control, may have topicality but it isn't really explored in this play.
I also doubt that anybody watching Coverage was given any reason to really care about the offstage deaths of any of the characters.
However, the imaginative framing and performance of many of the speeches can give them a very watchable accessibility.
Caius Cassius (Martin South) is no longer the lean and hungry rebel but rather a charming, bullying Senator from a southern state who is perfectly at ease smiling into the camera recalling how he saved Ceasar's life or leading an interview panel in the harsh mocking of Mark Anthony.
Martin South gives an outstanding performance as the confident and engaging Senator whose charm always has that edge of menace for those who come up against him.
Claudia Archer plays a very sympathetic Mark Antony. Her speeches are delivered with a fine attention to the persuasive power of their meaning, particularly when she speaks to a nation shocked at the murder of Caesar.
The upbeat banter of the journalists is the centre of this show and it is the part the audience really warms to, but it also lacks any depth. The humour helped us believe in the characters relationships but it didn't take us anywhere.
Having said which, the show has so many entertaining elements it never for a moment lost my attention and was well worth seeing.
Reviewer: Keith Mckenna