Captain Oates' Left Sock
John Antrobus
Green for Go
Finborough Theatre
(2009)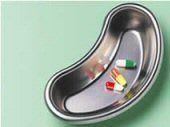 With his Green for Go production of this near 40-year old play, director Russell Bolam invites you to sit in on a series of group therapy sessions in a psychiatric clinic. It was written by Antrobus after he had himself spent a couple of weeks spent in a mental hospital. In a venue from which all the theatre lighting, seating and other signs of performance have been removed, and unscreened windows looking our onto the street outside everyone is arranged in a circle around the NHS labelled room warmers. This is no ordinary play; though you may piece together elements of some of the characters' lives there is no 'story' narrative. Instead you get the changing tensions within the group, the outgoings and the withdrawls. That is not to say that it is without incident. During the weeks over which the session takes place there is an attempted suicide, a pregnancy and an episode of willie-waving (don't worry it is only a moment and you may not even see it so, you are neither likely to be shocked or able to indulge a pornographic prurience).
The group is led by Tom Marshall's gentle-voiced, calm and always even-tempered Dr Sparks, who also acts as interlocutor with the audience before and between the sessions. To that extent we are separated from his patients by being recognised as observers rather than participants, though they are not differentiated from the audience unless you note the colour of the chair a person sits on (and that may not always be a reliable differentiation).
Richard Atwill's disruptive David, the most vocal of the patients who tends to hog the sessions, seems to tell us most about himself but others, such as David Hinton's gentle secretly transvestite Carter, perhaps reveal more without telling us directly. What, one wonders has brought Walter Hall's elderly colonel here? Why does the balanced seeming Molly Topps, very subtly played by Janie Booth, keeping asking when her discharge date is? - these are all voluntary patients. Lloyd Wolf presents an edgy Fergy who can't stand noise, yet desperate to please his father plans to embark on a career as a percussionist. Then there is multiply pregnant Juliet (Sally Tatum) -- is that what she keeps wanting to be punished for?, would-be moralist Celia (Kate Lock), whose 'pappies' become a topic for discussion, the disturbed but largely silent Dorothy (a splendidly sustained performance from Pascale Burgess) who can't face her family and others who tend to keep themselves to themselves, as well as two nursing staff.
This is a piece of ensemble playing, beautifully controlled, that holds the attention through the concentration of the actors who, almost all there for the entire performance and no matter how little actual dialogue they have, sustain their characters throughout in a way that reminded me of the inmates of the asylum in Peter Book's RSC production of the Marat/Sade so may years ago - but here at very close quarters and without the extravagant tics those extreme cases were able to indulge in.
This is not a play that explains group therapy or dissects particular mental problems but it is a glimpse into an experience that Antrobus knew first hand. It may make you question the whole idea; perhaps it will increase your understanding and compassion. There is a vein of humour, which could perhaps be more strongly mined, especially given the apparently decreasing confidence of Dr Sparks, but that would be an entirely different production. This one aims at presenting a slice of life, one which is in some ways set in the time four decades ago when it was written and before we were exposed to the exploitation of people talking about their personal difficulties as entertainment in a plethora of television shows.
Until 31st January 2009
Reviewer: Howard Loxton