Cracking
Shôn Dale-Jones
SDJ Productions co-produced by Theatre Royal Plymouth
The Drum, Theatre Royal Plymouth
–

Listing details and ticket info...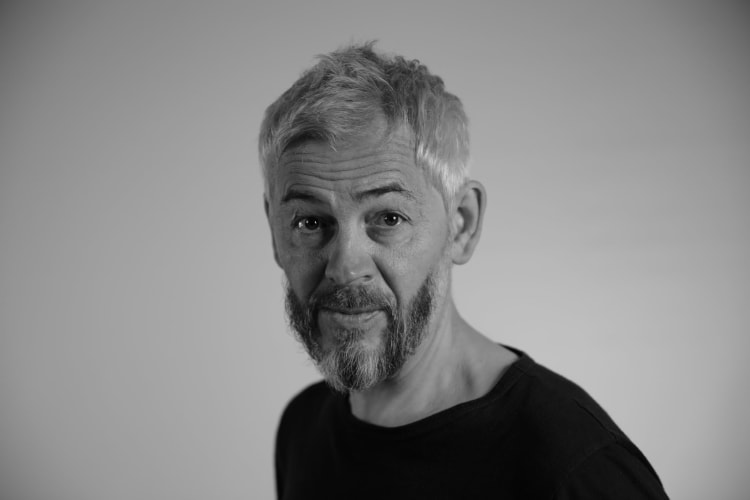 Shôn Dale-Jones makes a welcome return to his iconic brand of storytelling with Cracking, the 'completely made-up true story' of the consequences of cracking an egg on his mother's head.
Despite a desperate race for a looming major deadline, an anxious Shôn (once aka Hugh Hughes) heads home to Anglesey for a hug packed with a thousand words and to await elderly Mrs Dale-Jones's imminent medical test results.
We are told that the surprising and disturbing real-life events are mixed with fantasy, and to be relayed with the help of just two microphones, a wig, a bit of electronic kit and a couple of eggs. And off we go with the gentle but cheeky SD-J leading us on a crazy witch hunt featuring baked beans, pigeon poo and Wanted posters.
Eccentric, humpback whale-seeing neighbour Mr Evans is on hand to cause difficulties but has a gun to help; gin-swilling Eileen, whose chin has disappeared with half her sight and hearing, is keen to partner Mrs Dale-Jones in the ultimate BOGOF deal; and shelf-stacking aficionado Ellen has the grandson from hell honing his kicking skills and, perhaps, ripping the heads off birds.
As the vigilantes gather, SD-J's composure frays while his mum heads off on her own flight of fantasy.
A dark and delightful 75 minutes.
Reviewer: Karen Bussell