Crazy for You
Music and lyrics by George and Ira Gershwin, book by Ken Ludwig
Watermill Theatre
Sunderland Empire
–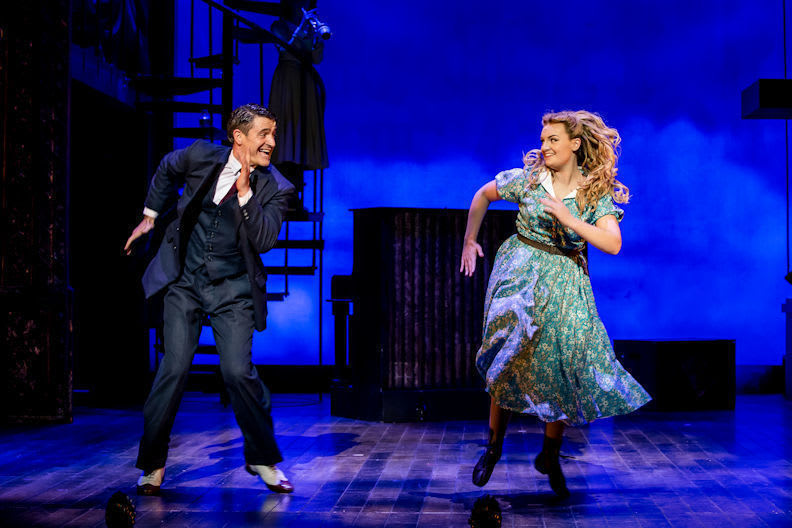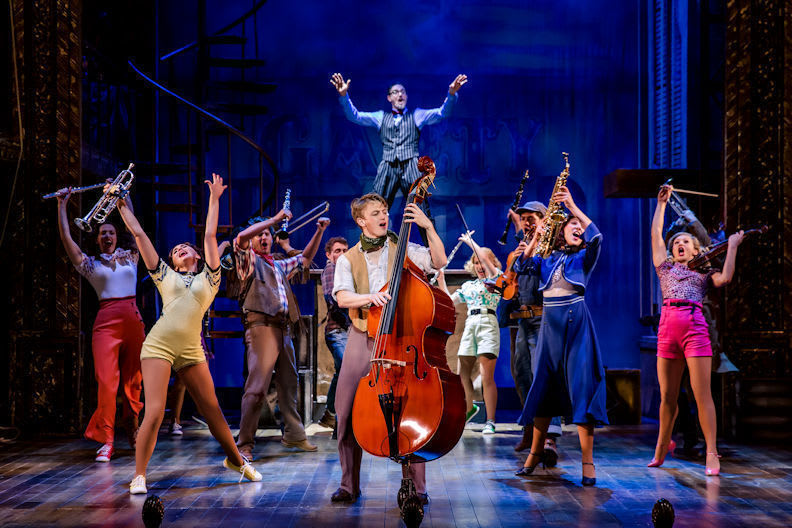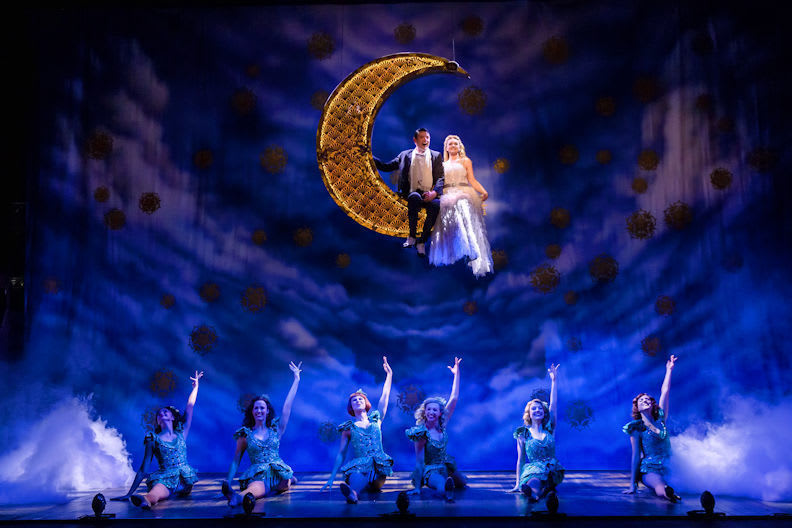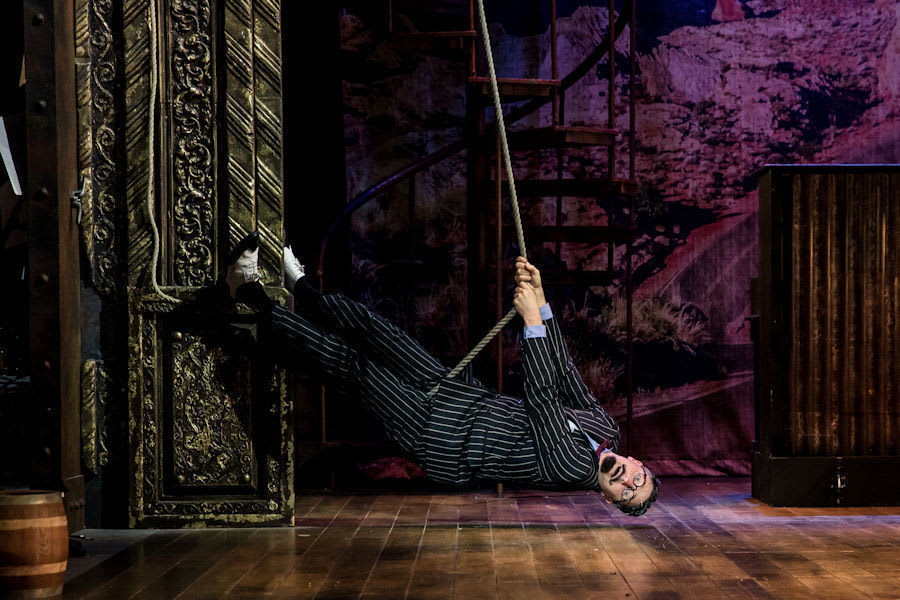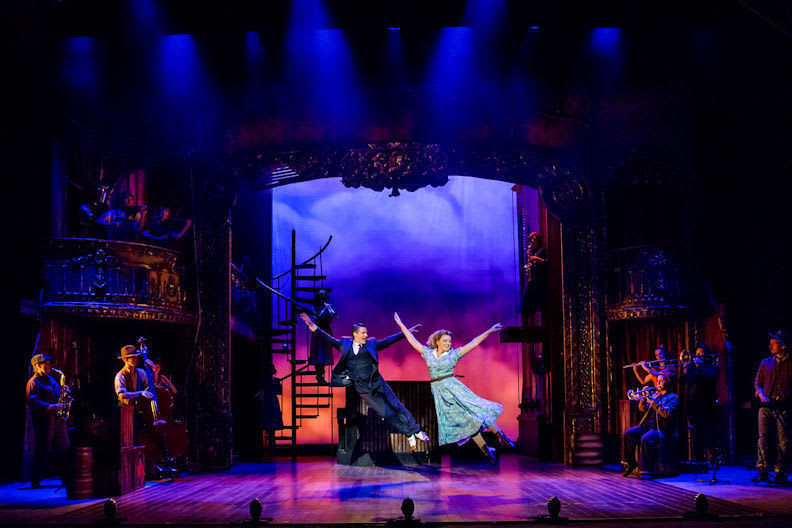 The house lights fade. Dim light fades up behind the gauze which cover the proscenium arch, with a brighter light on a lone clarinettist. The first wailing bars of "Rhapsody in Blue" begin to play. I am captured!
Crazy for You was originally (in 1930) called Girl Crazy and had a very different storyline—and fewer songs. In 1992, director Mike Okrent and writer Ken Ludwig (Lend Me a Tenor) reworked the whole show—a totally new book and yet more songs from the amazing Gershwin back-catalogue—and the new version was born.
It's a simple tale—rescuing a derelict theatre in rural Nevada (with, of course, the inevitable love story)—and, as befits a 'nineties version of the '30s Broadway musical genre, it's quite knowing (in a good, amusing way) in its references to musical theatre. One person asks how can they possibly do a show here, in this dusty, run-down old building, and the answer comes quickly, "Mickey Rooney did it lots of times!"
And, of course, the show they are going to put on is their version of Bela Zangler Follies. Now what could that be referring to, I wonder?
But the plot isn't what's important; it's the music and the dance. There are 22 musical numbers, plus a finale, including greats like "Someone to Watch Over Me", "Embraceable You", "I Got Rhythm", "They Can't Take That Away from Me" and "Nice Work If You Can Get it", alongside many others much less-, or even un-, known.
Being a Watermill production, it follows the now well-established Newbury tradition of using actor-musicians who act, sing, dance and form the orchestra. It's hard to believe that it is 12 years since John Dove introduced this almost revolutionary concept with his production of Sweeney Todd, so well established has it become.
It works magnificently with a hugely talented cast. Yes, there are the central characters, with Tom Chambers and Charlotte Wakefield in particular providing us with some wonderful Fred and Ginger moments.
Actually if I remember correctly, the last time we saw Chambers at the Empire he was giving us his Bing Crosby in White Christmas in 2010. Such versatility!
But that word could—and should—be applied to the entire cast who, as said above, are hugely talented and very hard working. And they seemed to be enjoying themselves too. I would hope they are, for the audience certainly did.
Paul Hart's direction and Nathan M Wright's dance routines—so full of vitality—perfectly capture the feel of the Golden Age of Broadway, and Diego Pitarch's set has just the necessary feel of dilapidated theatrical grandeur and, for all its essential simplicity—a faded but once grand pros arch, a backstage spiral staircase and two boxes—is very flexible.
I find myself descending to cliché (and revealing my age) but I can't resist saying, "They don't write songs like that anymore!"
Reviewer: Peter Lathan