Creepy Boys

Scantily Glad
Summerhall
–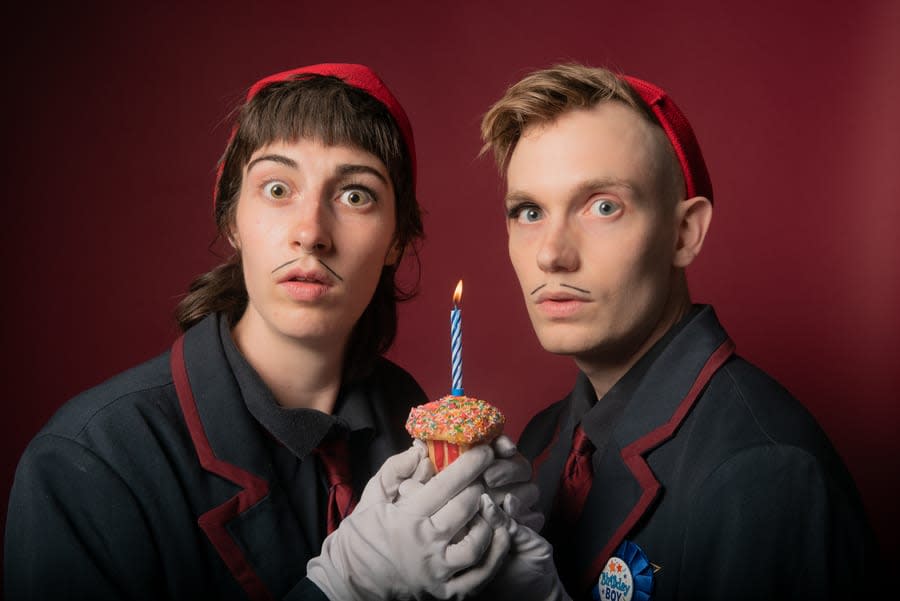 It's the Creepy Boys' thirteenth birthday party and we're all invited! Everyone knows that you can do exactly what you want on your birthday, and so we must take an oath to support their every whim. There is a definite sense that their whims could very quickly get out of hand, but, fortunately, they are still watched over by babysitter Sharon, who challenges the worst of their excesses.
Developed and performed by Sam Kruger (who made his Edinburgh Fringe debut last year with the brilliant Fool Moon Komming…) and Scantily Glad's S E Grummett (Grumms), this riotous hour of devil worship, bickering and cavorting is a joyful celebration of the naïveté and wickedness of the teenage brain.
The duo's boisterous games and rituals are fuelled by a boundless energy and enthusiasm for the grotesque, which is underpinned by a scarcely veiled power dynamic between the twins. It's this underlying relationship that provides the basis for a shift in focus that gives the Creepy Boys experience a degree of emotional heft towards the end.
Kruger and Grumms invite us to revisit our teenage selves through a mostly gleeful hour of irreverent and lightly unsettling nonsense.
Reviewer: Tony Trigwell-Jones