Crimes of the Christmas Pudding
Feargus Woods Dunlop and Heather Westwell
New Old Friends
Lichfield Garrick Studio
–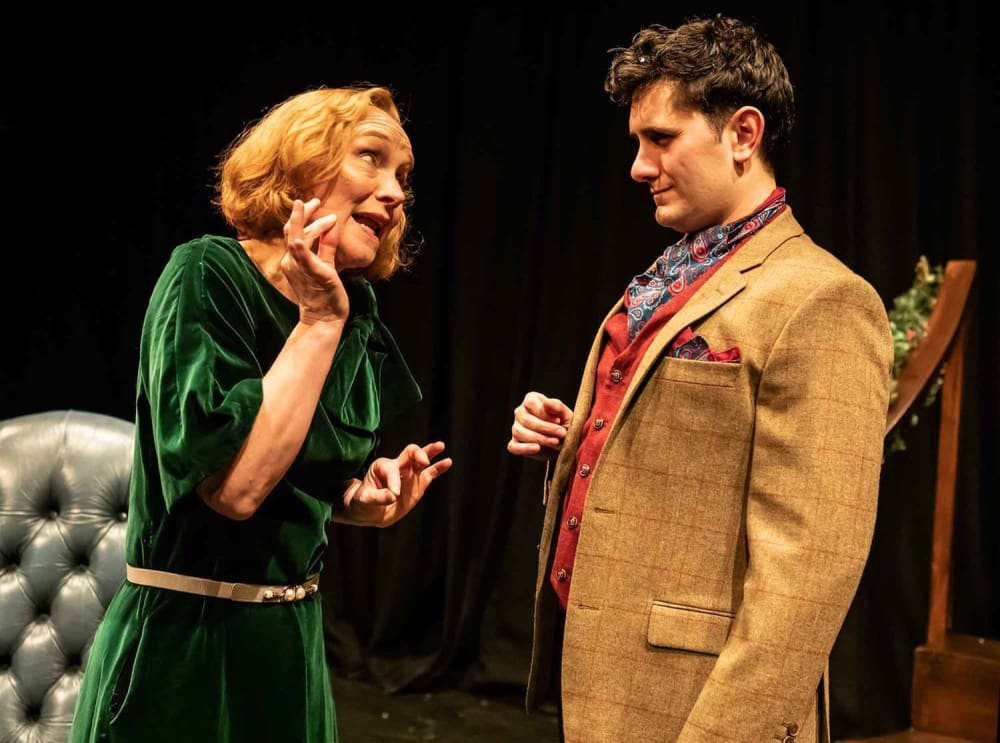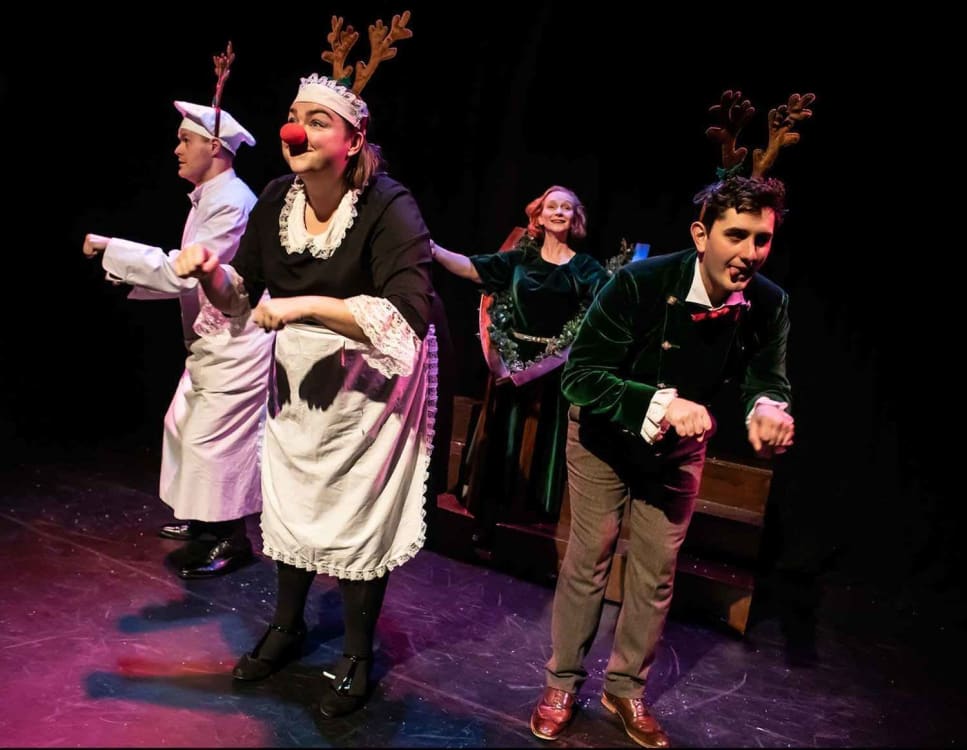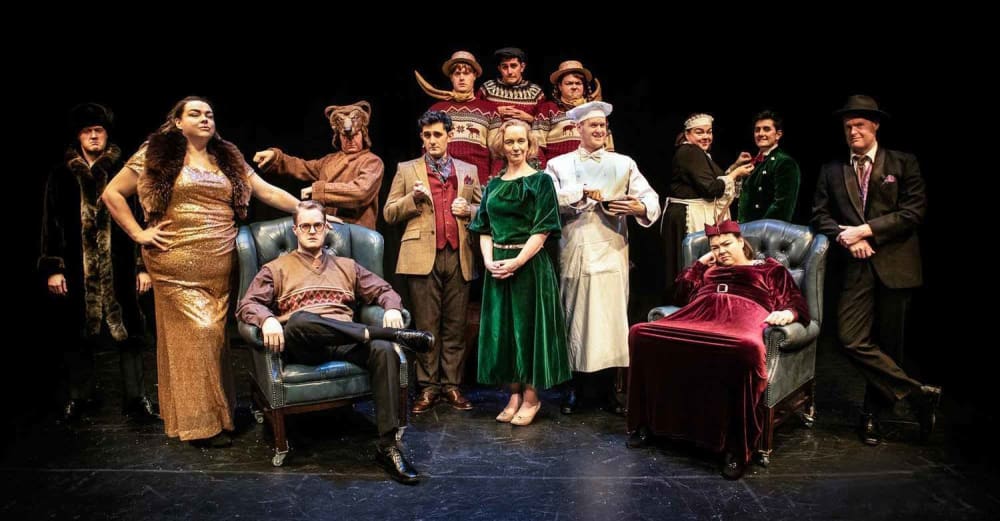 Ask anyone to name the most famous fictional detectives they know and they'll probably come up with the likes of Hercule Poirot, Sherlock Holmes and Miss Marple.
Pose the same question in Lichfield and you may get a totally different answer. Artemis Arinae may be the reply as she is becoming part of a Christmas tradition in the Staffordshire city.
The New Old Friends theatre company was originally commissioned to create a Christmas show for the Garrick in 2016. It was an alternative show for adults called Crimes Against Christmas.
It was such a success that it spawned other shows, Crime on the Christmas Express, Crimes under the Sun which toured nationally and the current show Crimes of the Christmas Pudding.
This fourth instalment in the comedy series is loosely based on the stories of Agatha Christie and features the Belgian detective Artemis Arinae. She's brought in to discover who stole a ring belonging to Russian Prince Milanov.
Her adventures take her to the home of Lord and Lady Lordé where the aristocratic couple, their family and friends have lust and greed uppermost in their minds. She has to use her little grey cells to find out whether anyone has actually been murdered
Crimes of the Christmas Pudding is a fast-paced, quirky, clever show full of double entendres, physical comedy and surreal silliness.
A cast of four play 13 characters on a basic set which allows them to show the full range of their acting skills and comedic capabilities.
Jill Myers, who spoke about her role for the British Theatre Guide podcast, is a steadying influence as Artemis Arinae, somehow keeping her face straight in the midst of the mayhem. Occasionally her Belgian accent disappears but it's no bad thing in a show which doesn't take itself too seriously. Myers is totally comfortable in the role, proving a capable sleuth without the prissiness associated with "cosy crime" heroines.
Steven Rostance, Oliver Malam and Laura Crowhurst give excellent performances in several roles, often with only a hat to differentiate between characters.
Malam is especially effective as the butler with a West Midlands accent who's paranoid that everyone thinks he's guilty of any crime that might occur. Whether the butler actually did it is a recurring, humorous theme.
The most hilarious scene is a battle of words between the four actors. The Belgian detective is confused as Oliver Lordé, known only as O, and Isabella Lordé who wants to be known as I are mixed up with Walt Watt and the gardener Hoo. It's baffling and slick at the same time.
Nel Crouch directs with panache and extracts the maximum amount of comedy from the piece. There are only a couple of places in which the action slows down while the story unfolds. Otherwise the pace can be breathtaking.
Crimes of the Christmas Pudding certainly set a receptive audience alive on the night I saw it. It's a delightful Christmas treat and it's a plum way to spend an evening at any time during the festive period.
Reviewer: Steve Orme