Crocodile Fever
Meghan Tyler
Traverse Theatre, Edinburgh in association with Lyric Theatre, Belfast
Lyric Theatre, Belfast
–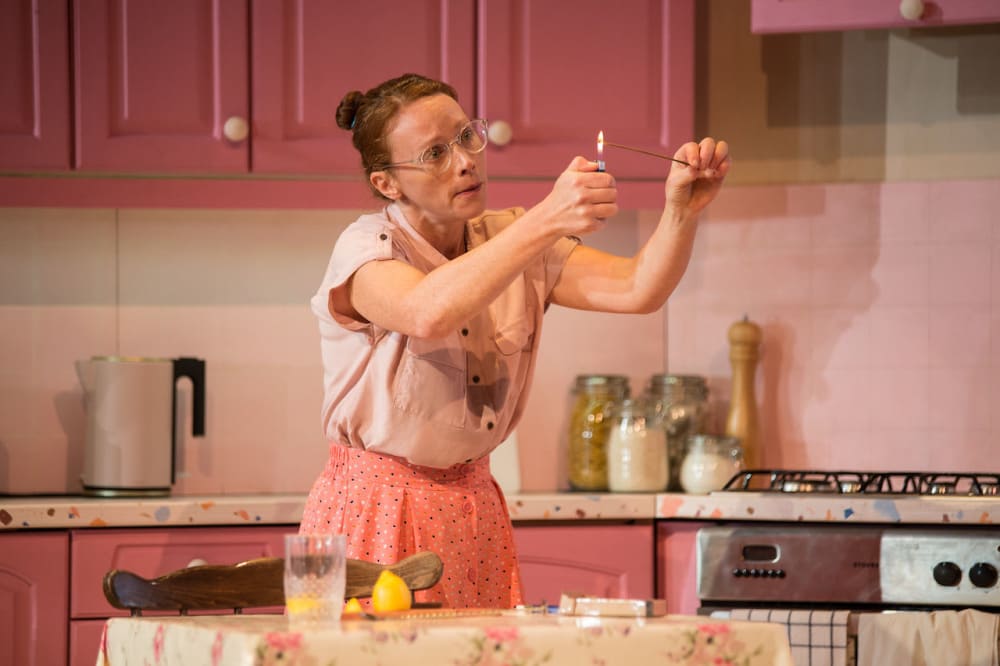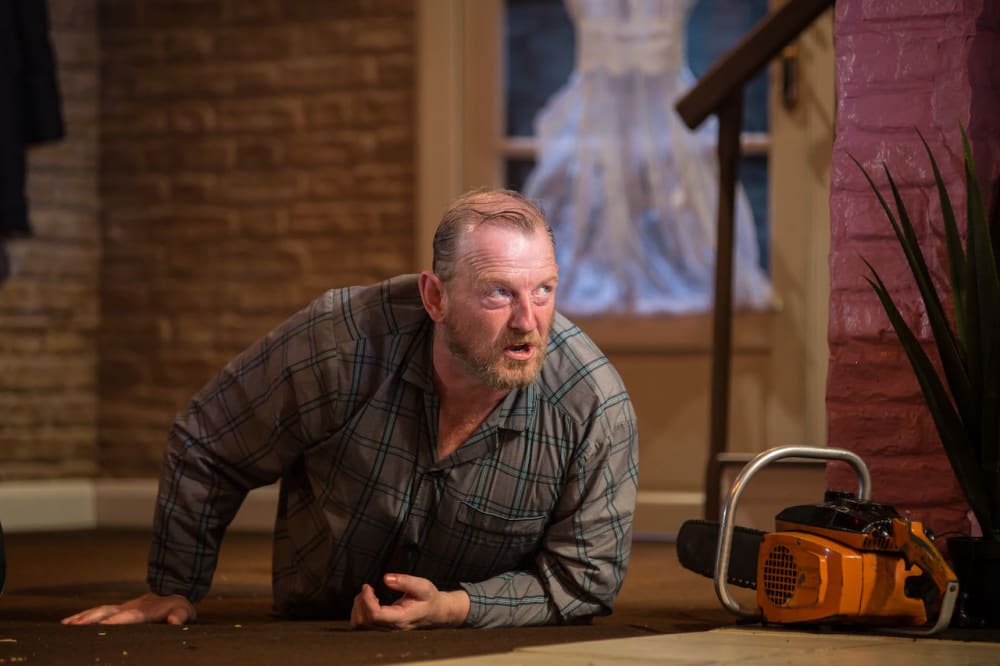 Trailing glory from its rapturously received Edinburgh Festival run, Meghan Tyler's Crocodile Fever at Belfast's Lyric Theatre sees the young playwright's caustic critique of Northern Ireland's recent murderous history and its lingering consequences clothed in the shared garbs of Jacobean revenge drama and Grand Guignol excess.
Set in the notorious 'bandit country' of South Armagh in 1989, it doesn't so much combine as collide, hammer and smash, head on and with ferocious speed, two defining pre-occupations of Irish theatre: the fractious reuniting of siblings after prolonged separation unlocking dark, domestic secrets and the pernicious sectarian blood-letting of the Troubles.
As the chalk-and-cheese sisters—pious, buttoned-up, OCD-afflicted Alannah and firecracker IRA activist Fianna newly released from gaol for a crime her sister committed—Lucianne McEvoy and Lisa Dwyer Hogg deliver sharp, spiky, sassy portraits of long-simmering sibling tensions coming to the boil. Incited by Tyler's headlong descent into hell, their increasingly unhinged energy occasionally blurs clarity and focus. Especially so as they begrudgingly reorientate themselves to each other before gleefully surrendering to psychotic, grisly revenge on their abusive, widowed father (played with macabre muscularity and menace by Sean Kearns) already paralysed by a bullet from a British soldier's rifle.
What results is only partially expected as naturalism is slowly shredded into farce, grotesque violence and the downright surreal. When it's in full flow, Tyler's rhythmic drive propels the personal and political into a dark, Grimm-like fantasy where it is beaten, stabbed, shot and chainsawed with all the grand-standing, blood-spattering élan of Quentin Tarantino.
There's no gainsaying the ambition here. From time-worn threads, Tyler has woven something that feels new and fresh (if not yet fully focused) and lent it a scathing, sardonic bite and violent, cartoon-like immediacy. She's aided and abetted by Grace Smart's pink-saturated split set that deftly accommodates three startling set-piece entrances while providing a banal backdrop to casual brutality and cancerous insanity.
Her mapping of the private and public traumas of the Troubles onto the conflict's political context is somewhat less secure, frayed by the wild, unfettered energy of her writing and occasional lapses of design. The intrusion of a gun-toting British soldier counts for less than it should, uniform and weapon (on a pedantic note) looking suspiciously inauthentic for the period. The final scene's striking coup de théâtre, boasting Rachael Canning's magnificently outsized crocodile, plunges us into a dark pantomime out of which too little light escapes.
Bold, brash and, on its own fiercely frenetic terms, brilliant, what Crocodile Fever lacks in terms of narrative control, cogent argument and refinement, it more than makes up for in the acid-sharp wit and sheer gusto of Tyler's imagination.
Reviewer: Michael Quinn