Crush
Kath Gotts and Maureen Chadwick
Big Broad
Richmond Theatre
–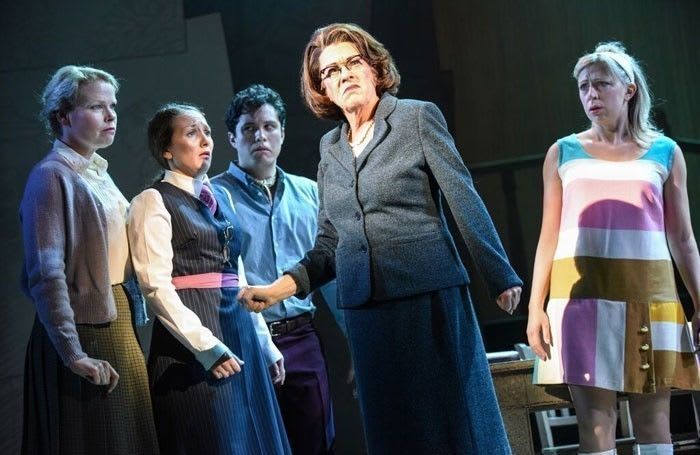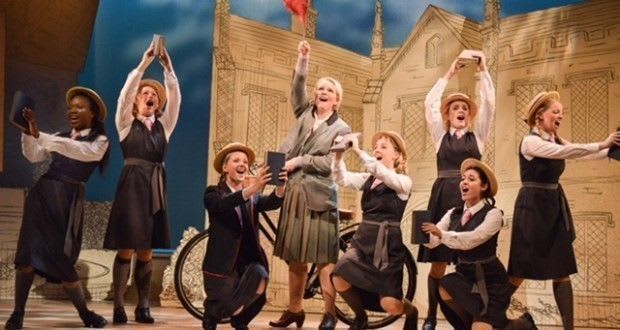 Referencing girls' school stories such as Malory Towers and St Trinian's, Kath Gotts and Maureen Chadwick's new musical Crush proves quite delightful.
The musical's tone is more one of affectionate homage to its sources than out-and-out parody and Gotts (music and lyrics) and Chadwick (book) are astute in achieving a pleasing equilibrium here. Crush taps into the subversive undercurrents of its source and brings them to the fore, producing a show that's boldly queer and a little bit crazy, yet with enough innocent exuberance to make it family-friendly, too.
The action unfolds in 1963 at Dame Dorothea Dosserdale's School for Girls, a progressive institution whose values are now under threat following the death of its founder and the installation of a new headmistress, Miss Bleacher.
Believing that "schools without rules breed savages—or socialists" and viewing the girls as mere "breeding stock" (as a witty early song, "The Future Mothers of the Future Sons of England", reveals), Miss Bleacher has begun an oppressive regime. She's especially keen to nip in the bud a class-crossing romance between two of the girls, Susan Smart and Camilla Faraday, who stand accused of "indecent, unnatural acts" in the art room.
Despite the attempts at intervention by two sympathetic teachers, Miss Austin and the new substitute Miss Givings, Susan and Camilla decide to run away to London together, with the shallow Camilla treating the flight as more of an entertaining escapade than anything else.
Crush's aesthetic is cartoonish yet, within that framework, the characters' emotions register strongly and with some intriguing twists. While not all of Gotts's songs are first-rate, the best of them are amusing and even affecting, with standouts including "It's Only Because We Love You", a well-constructed composition that brilliantly explores the dynamic between Susan and her parents.
With the exception of the "beyond beastly" Miss Bleacher, none of the protagonists are demonised and there's a pleasing generosity of spirit to the way in which the characters are presented, with both the spying school swot Brenda (excellent Georgia Oldman) and the superficial, posh Camilla given more depth than might first appear to be the case.
Aided by jaunty choreography by Richard Roe, director Anna Linstrum keeps up the pace and a fine cast doesn't flag with enjoyable turns from Stephanie Clift and Charlotte Miranda-Smith as the young lovers, from Brianna Ogunbawo as Daimler, a fellow pupil nursing her own crush on Susan, and from Sara Crowe, engagingly channelling Joyce Grenfell as the kindly, liberal Miss Austin.
"Token male" James Meunier also proves his versatility throughout, not least with a marvellous appearance as a particular icon in the show's most surreal moment: a hilarious, imaginative interlude that briefly transforms the evening into supper-club cabaret.
Best of all, though, is the always-stylish Rosemary Ashe, who brings a wonderful touch of gleaming-eyed mania to her Miss Bleacher and gets a sublime exit song that's worth the price of admission alone. The plot resolves wonkily yet satisfyingly, and the end result is a very likeable new musical that's as sneakily subversive as it is jolly good fun.
Reviewer: Alex Ramon