Crystal Springs
Kathy Rucker
Epsilon Productions
Park Theatre (Park 90)
–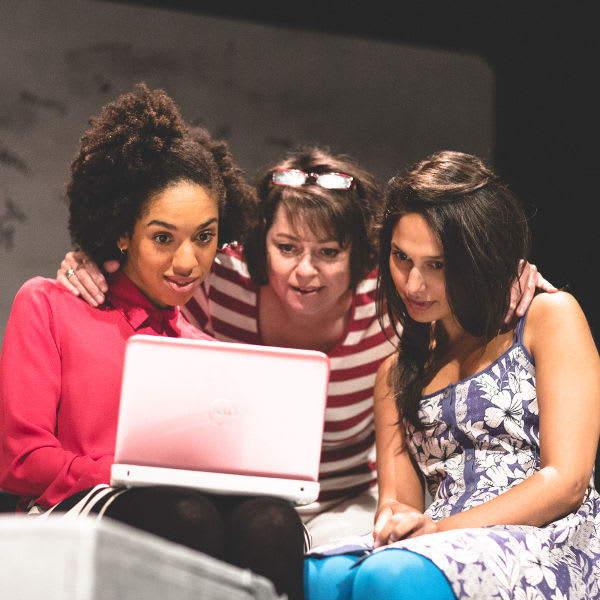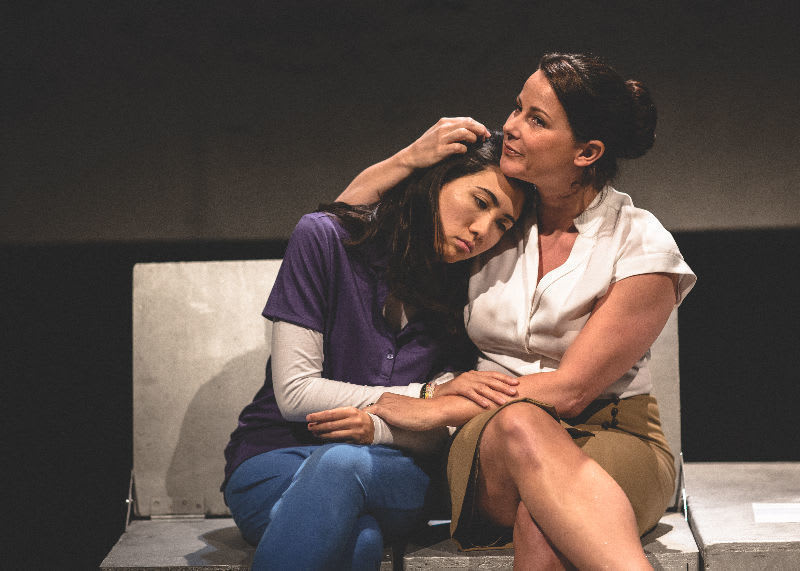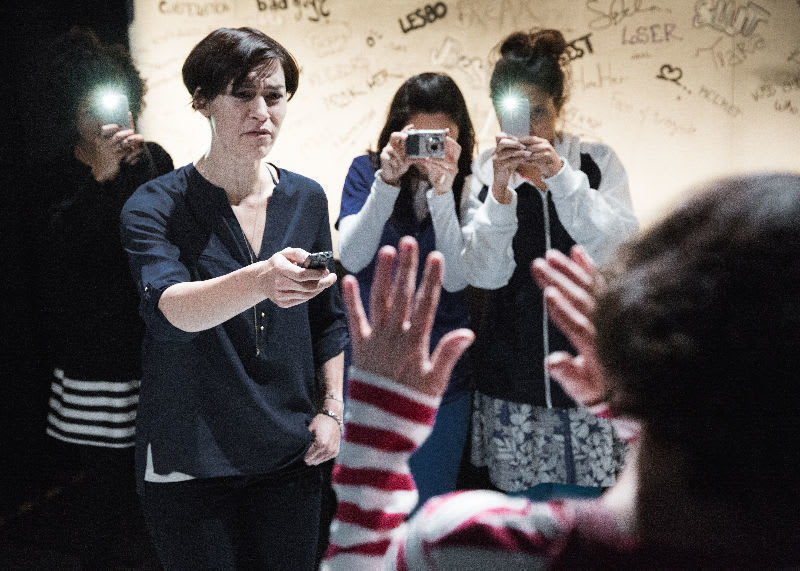 There have always been bullies, at school, at work, in the forces, on the street, and there have probably been writers of poison pen letters since there have been pen and paper but cyber-bullying is something new for bullying on today's electronic social media combines anonymity with wide exposure.
There are plenty of real-life examples that show how pernicious it can be and with what tragic results. Kathy Rucker's play isn't a verbatim piece or based on actual incident but it is a fiction that demonstrates very clearly how easily such bullying can come about and what a damaging it effect it can have not just on the tragic victim but on all those involved.
Crystal Springs (named for a location, the neighbourhood where it is set) doesn't tell anything new or particularly revealing but, by starting in the aftermath and gradually working backwards, it holds the attention by revealing events layer by layer in much the same way as its journalist Claire uncovers information for the book based on this particular case that she has been commissioned to write by a publisher who sees it as a money spinning best seller about a hot topic.
I wouldn't say the same for this play for, apart from one scene with a suicide hanging with a symbolic laptop power cable, it avoids the sensational and high-octane dramatics. It is the relatively low-key ordinariness of the situations to which Rucker is drawing attention as she traces things back to social and cultural differences, old-fashioned class prejudices and jealousies.
The journalist is there as the dramatist's device but Lucy Roslyn makes her clear-minded, upright and honourable in a clean cut performance but the mothers and daughters at the centre of this fictional bullying tragedy are none of them blameless.
Suzan Sylvester plays Linda, a somewhat busybody businesswoman who has moved into a smart neighbourhood. She may find Angela Bull's estate agent Rose, who lives opposite, obnoxiously snooty but their daughters are school friends. Rose isn't keen on her studious, insecure daughter Haley even having a mobile phone but with Linda's Jenna she has access to the Internet and Linda is already online chatting up a boy in Canada.
Rebecca Boey and Tiana Khan make convincing teenagers and their mothers are played not as they would see themselves but exactly as others see do them. Pearl Mackie's Mia, Linda's eager office assistant, older but no more mature than the other girls, is an unintentional catalyst. The relationship between her and her employer seems a little unnatural - though that could be read differently and might seem more usual in the play's original American context, but it sets up another layer of jealousy and friction that Jemma Gross's production emphasises.
Jealousy, hurt pride, fitting in with one's peers, derision of difference are all contributing factors as well as any deliberate vindictiveness in this situation but it is tracing things back to the small unthinking errors of behaviour and judgement, sometimes with well-meaning intentions that Rucker's time regressions take us.
Children have always done things outside parental knowledge. It is impossible to monitor everything and would be damaging to do so, but making our children aware of risks as well as supporting initiative and building confidence. This play doesn't preach or offer solutions but it does highlight the problems.
Reviewer: Howard Loxton