Cubanía
Choreographed by Miguel Altunaga, Russell Maliphant, George Céspedes. Edwaars Liang and Carlos Acosta
Como No
Royal Opera House
–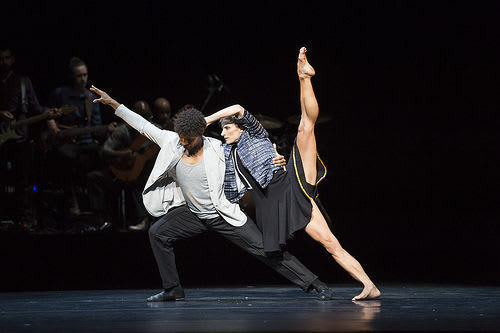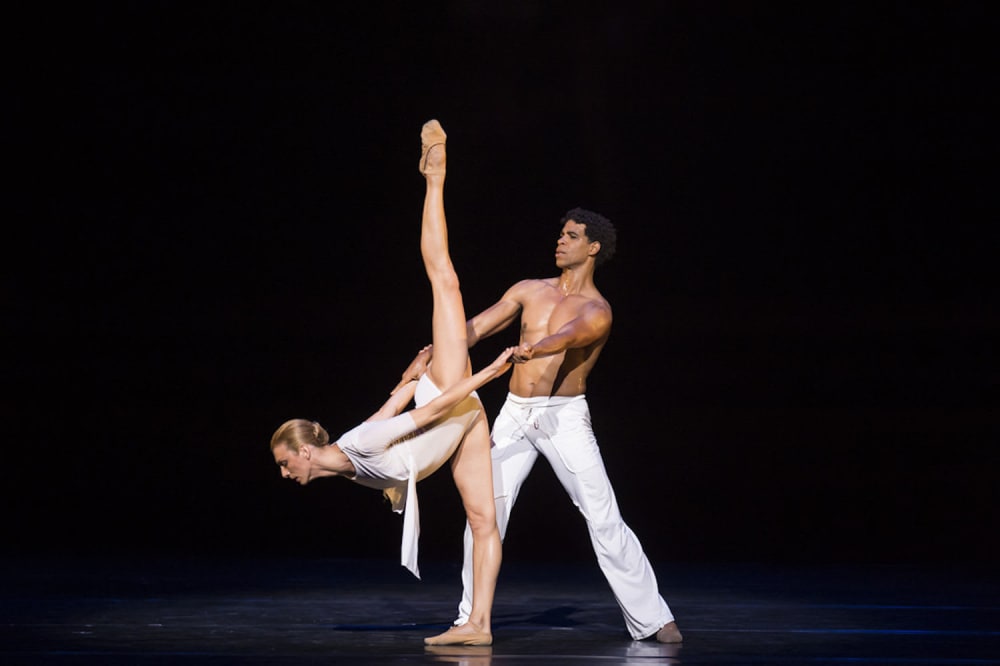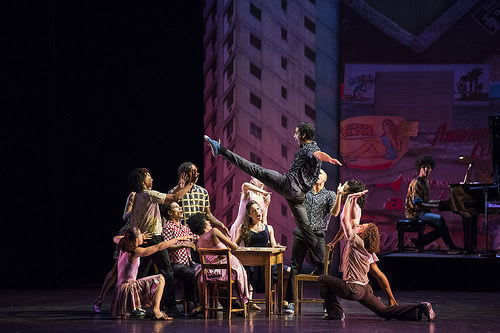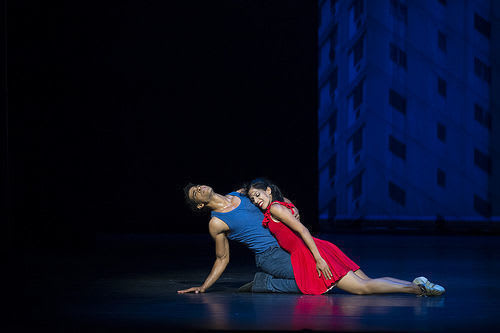 Seen briefly for three performances last year and now back again at the Opera House, this is ballet star Acosta celebrating his native Cuban music, dance and dancers.
The first half of the programme offers four very distinctive contemporary dance works (two by choreographer members of Danza Contemporánea de Cuba) and the second half is devoted to a suite based on Tocororo, the full-length dance piece that Acosta created in 2003.
Cuban choreographer Miguel Altunaga's Derrumbe opens the evening. It means "collapse" and is a violent picture of relationship breakdown. It begins in dramatic darkness with flashes of light revealing Acosta and Kiwi ballerina Pieter Symonds in a series of frozen positions around the stage before they tear themselves apart from a locked grip as a mutter of guitar turns into an every louder grumble.
A sequence of confrontations, endearments and rapprochements becomes increasingly violent; donning new jackets, they appear to be making a fresh start, from difficult lifts moving to dancing the same steps together until that concord breaks down.
Durrumbe is a disturbing picture of an abusive but passionate relationship, with clothes falling down from the flies, danced to thunder and lightning, subsiding briefly into plangently plucked strings and reconciliation before she walks away leaving Acosta.
Flux, choreographed by Russell Maliphant and danced by Alexander Varona, is an intense and concentrated solo piece. A dimly seen figure centre stage slowly writhes on the ground to a soft insistent tapping rhythm accompanied by what sounds like water drips hitting a pan.
He whirls increasingly upright as the light increases, rests kneeling, switches position, rolls on the floor, and spins around the stage. Varona's smooth transitions between fluid movements and pauses marred for me by the fidgety large head in front of me of a man there to impress his girlfriend but not really interested. He newly blocked my vision however I moved ruining a piece in which the transitions are so important.
Ecuación, by Cuban choreographer George Céspedes, was danced by Carlos L Blanco, Mario S Elias, Yanelis V Godoy and Jenny Nocedo, all members of Danza Contemporánea de Cuba.
It is danced in a space defined by a cube outlined in metal into which the dancers enter slowly in sequence and in silence each inhabiting the cube before another replaces them in movements that at first seems influenced by India. When all are lined up either side of it, bright light suffuses the cube and to a tabla-like rhythm they leap into it.
Fast, tight choreography with all four within the enclosure is exciting and then each takes possession in turn with challenges from the others: bold kicks and leaps, circling arms and bent elbows. Changes of rhythm bring them back in exciting ensemble.
Sight Unseen, choreographed by former NYC Ballet and Nederlands Dans Theater dancer Edwaard Liang, is a duet for Acosta and his Royal Ballet co-star Zenaida Yanowsky with rapid runs, back bends and almost hieroglyphic twisting, bent-limbed movements to a hieratical Georgian song sung a capella (though now recorded not as originally sung live by an onstage choir).
After a pause when they circle each other, the music changes to Michael Convertino's Pärt-like "Hanging Man", beautifully played on violin by Omar Puente, and everything becomes more lyrical. The emphasis now is on Yanowsky's long-legged extensions, making even awkward shapes seem graceful as Acosta supports her in a romantic pas de deux in which, with a touch of the hand, he seems to finally bewitch and control her.
The second half offers a brief overture to highlight the band then Acosta's Tocororo Suite, which is a cut-down version of his full-length work. It still opens with Acosta arriving as a ballet dancer returning to Havana where he encounters a group of locals and Alexander Varona's loose-ankled, gyrating El Moro and the delightful Verónica Corveas as a young woman who takes a fancy to him.
The original narrative is largely lost but Acosta charmingly sends up his balletic self, offering some Bournonville prettiness to contrast with the Havana exuberance so vividly presented by the members of Danza Contemporánea de Cuba. His encounter with Corveas leads to some pleasant duets and, returning after her off-stage training, he gives El Moro strong competition on his own ground and it is a no contest when Acosta's character starts spinning.
The vitality and joy that the dancers of Danza Contemporánea de Cuba bring with them is matched by their technical accomplishment but the choreography is sometimes a little too well ordered, giving a touch of those international touring shows that show off national dances and crowd activity artificially inserted.
One either needs to dig deeper into the story or trim this a little further to its essence: the dance competition between styles and their final fusion.
Reviewer: Howard Loxton