Cupcakes and Carousels
Gavin Crippin
A Rebours Theatre
Lion & Unicorn Theatre
–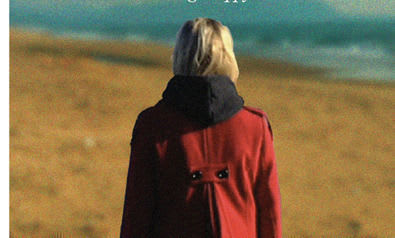 Nominated for the North West Playwrights Best New Play Award when originally premiered in Manchester last year, this production is a "reimagined version" directed by the writer.
"Life's not all cupcakes and carousels" says children's-home-raised Anna addressing the audience at the end of the play, when she is back in an institution. She knows, for by then we have seen the disintegration of two marriages. One is hers and Ben's, the other that of Ben's childhood friend Sally and her tattooed, gold-chained bully of a husband Mickey.
It starts with Ben talking to the audience and then moves backwards to Anna and him newly married, then back to his proposal, forward to the time when he re-encounters Sally, and to Sally's home. We also see Anna at two appointments with a doctor, which I suspect may offer a key to understanding her problems but, since I couldn't understand much of what the doctor said, it still left me in the dark.
Perhaps the North-South divide is deeper than I thought; I found the consonant scarce and often very rapid delivery of these actors sometimes a challenge to comprehension, especially when they speak quietly. At times two of the men seemed to have forgotten there was an audience there at all. Hey! You aren't miked and in close up. This is theatre and even tiny theatres need projection across to the audience.
Writer-director Gavin Crippin largely shows us the failure of these marriages, the incompatability of the couples. There is little to suggest what attracted them to each other. His theme is that in fact we don't fall in love with other people, only with an imaginary person we project upon them. We see only what we want to see. When perhaps the light dawns, it is too late. We are trapped in a situation that we haven't the will to get out of.
Paul Irwin plays Ben as a likeable bloke, gradually feeling stonewalled by Anna's refusal to talk things out. Eve Burley gets almost no chance to show us a likeable, let alone lovable, Anna, only the shrill, shouting creature she has turned into. Geraldine Sharrocks's Sally is the likeable one of the other pair; Matthew Hattersley's Mickey frightening and ruthless.
One household seems fuelled on drink, the other by intimidation. We see what's wrong but it is shown it in a vacuum of information as well as minimal staging. Against the black walls of the theatre it is bleak and painful, though Paul Anderson's seagull-call soundscape and lighting help provide an openness for brief, pleasant encounters at the seaside.
Between the many short scenes, the actors enter and exit and set and strike props in darkness, a feat in itself. But the play keeps a little too much in the dark; we need to know much more about these people.
Reviewer: Howard Loxton