Cyrano de Bergerac
Based on the translation by Anthony Burgess of the play by Edmond Rostand
Royal & Derngate and Northern Stage
Northern Stage, Newcastle
–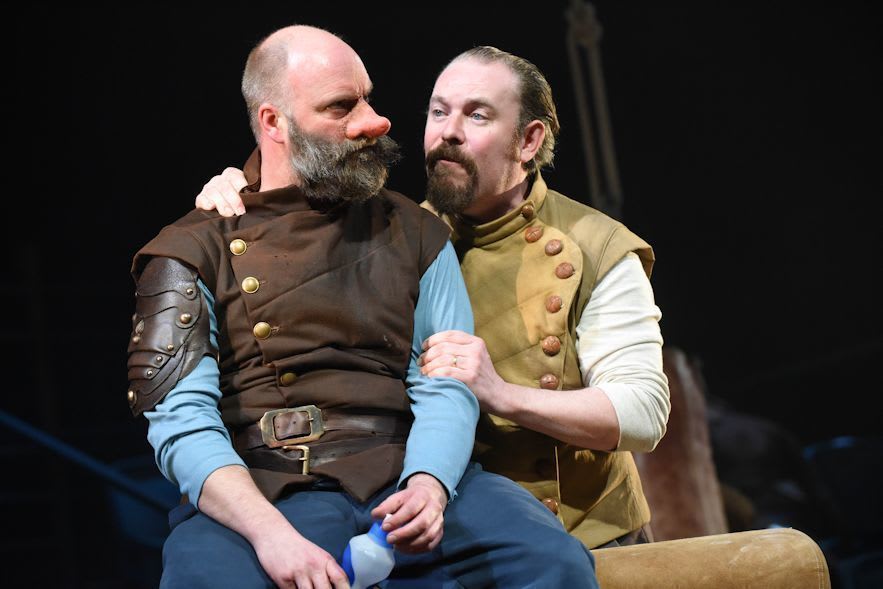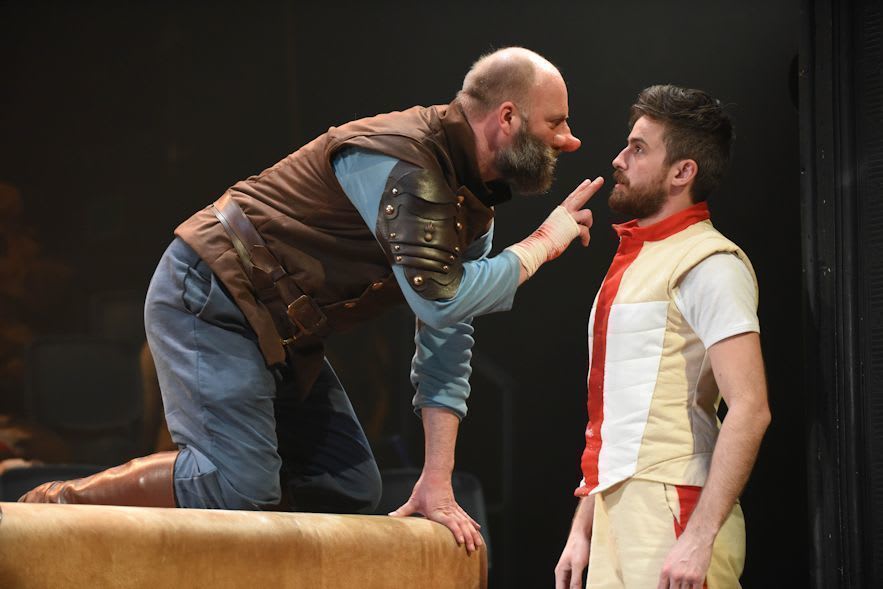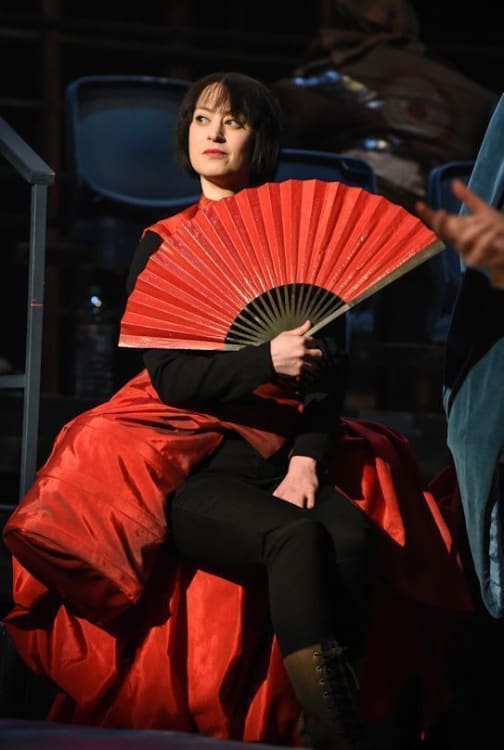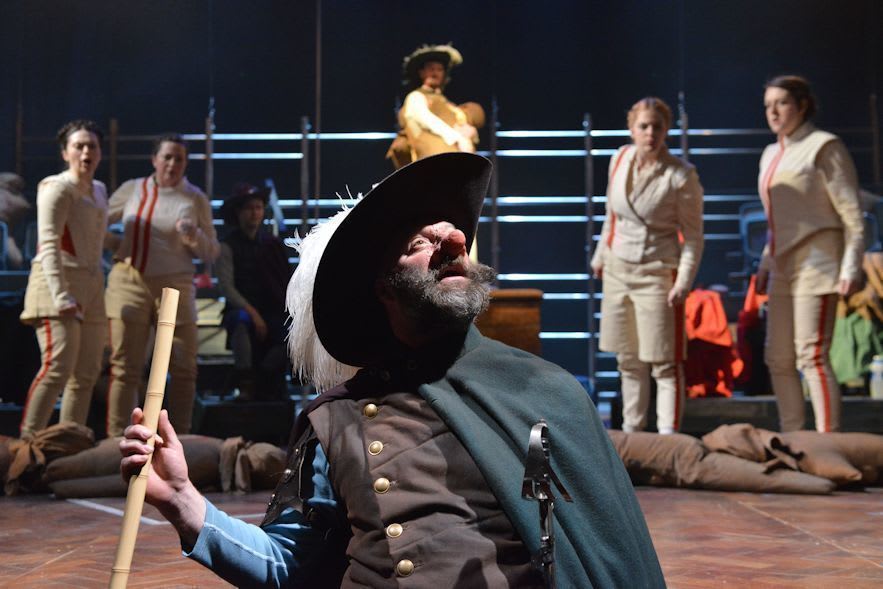 It's all about words, words which glitter and shine, which leap and soar, which provoke and excite. The passionate love affair between Christian and Roxane is fuelled, set ablaze by Cyrano de Bergerac's words, but they are words which express his own love for his beautiful distant cousin, a love which he believes can never be returned because of his disfigurement, his huge nose.
He has the soul of a poet but, since he "cannot prove a lover", he becomes instead a great fighter and soldier. Full of swagger and panache, he dominates Paris to the extent that he bans the actor Montfleury from the theatre and, when he dares to attempt to perform, drives him from the stage.
Set upon by 100 paid ruffians, he defeats them all, suffering only the most minor of injuries himself. He is, in truth, a larger than life character in every way—not just in terms of his nose but in poetic talent, in the strength of his love, in generosity and in wit—who never achieves the one ambition that matters to him most, the love of Roxane.
Anthony Burgess's translation—actually "version" is a better word for there is so much of Burgess's own genius here—is clever, witty and poetic, playing with the verse rather more than Rostand did. It's also long—longer, in fact, than Lorne Campbell's production which comes in at just over two and a half hours (including interval) for director Campbell has obviously (and rightly!) indulged in some judicious pruning here and there.
It places a huge burden on the shoulders of the actor playing Cyrano and Nigel Barrett faces the challenge head-on—and wins. He is well supported by Cath Whitefield who makes Roxane a woman with a real personality rather than the somewhat colourless beauty of the original.
Chris Jared plays Christian as definitely good-looking but low in the personality and intelligence stakes, whilst George Potts, with very little change of costumes, creates two distinct and contrasting characters in pastry-chef and poetry lover Ragueneau and nasty aristocrat De Guiche.
John Paul Connolly is compelling as Cyrano's friend Le Bret and also plays Lignière who warns Cyrano about the planned attack on him.
All the other parts—and there are many—are played by members of NORTH15, Northern Stage's training scheme for young actors.
Campbell has chosen to set the production in a gymnasium where the Cadets (young aristocrats serving in the army) train and develop their swordplay skills. There are vaulting horses and a beam, climbing bars and ropes, crash mats and punchbags, along with what looks like spectator seating at the back of the stage, and as the audience enter we see the Cadets, dressed in fencing costume, going through their training routines.
The first scene is the theatre where Montfleury is to perform and this is indicted by a stage being built out of two thick crash mats piled one on top of the other. After the actor is driven out, the fight between Cyrano and Valvert is played out on a vaulting horse with the coup de grace being a sword thrust to a punchbag from which sawdust pours like blood.
Thereafter, however, the gym motif is more or less forgotten which left me wondering why it was there in the first place.
Reviewer: Peter Lathan