Cyrano
Deborah McAndrew after Edmond Rostand
Northern Broadsides and New Vic, Newcastle-under-Lyme
Everyman, Cheltenham
–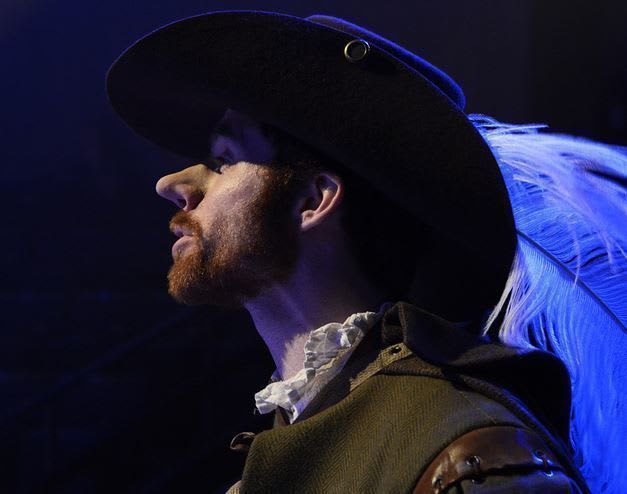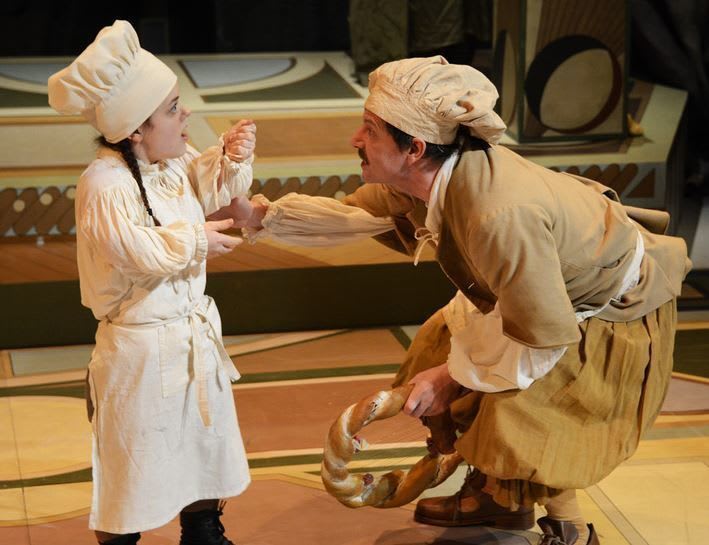 You can understand why they did it. Let me quote Cyrano himself:
"Shall I hide my roots, and change my voice
Modulate my vowels to fit in?"
They could be words carved on the heart of the admirable, bloody-minded Northern Broadsides formed 25 years ago, where ever since kings have spoken like commoners.
Cyrano seems just the man to represent them—talented, poetic, heroic against all odds, and even in death still brandishing his sword at hypocrisy, prejudice, treachery. I hope it's not the fate of the company when the latest Arts Council grants are announced in July.
The original 1897 play by Edmond Rostand created a terrific, original character, the brilliant, tragic poet who apostrophises his beloved Roxane on behalf of another because he believes she cannot love him on account of his abnormally large nose.
Hollywood loved him and opera celebrated the extremities of his attributes, but if M. Rostand is not as famous as his creation, there's a good reason: the play is pretty much a dud.
Messy, inconsistent and uninspired, the piece is only partially redeemed by Deborah McAndrew's valiant adaptation—schmoozes inspired by muses and the like—but which like our hero's most evident feature is much too long. In one scene toward the much desired end, three nuns came on stage and departed having done nothing. Spare me.
Christian Edwards, who reminded me of a prosthetically extended David Tennant, plays Cyrano with a laid-back, witty charm, but for me the show is pick-pocketed by the pocket-sized pickpocket Francesca Mills in this and each of her three other roles.
Sharon Singh is a delightful enough Roxane to inspire odes, Andrew Whitehead a gruff Le Bret with a tuneful extra string to his violin bow, whereas Adam Barlow's Christian, the handsome but dim object of Roxane's affection, sings a bucolic folk-song out of keeping with his otherwise inarticulate character, perhaps simply on the basis that the actor can play the guitar.
I nevertheless looked forward to the musical interludes by director and composer Conrad Nelson, McAndrew's husband, even if these were not performed to the highest standards, and wished I'd heard more of the drunken troubadour Ligniere's alter ego Mike Hugo in his off-stage banter with the audience, that sounded much more amusing than anything on stage.
Reviewer: Colin Davison