Cyrano
Edmond Rostand, adapted by Deborah McAndrew
Northern Broadsides & New Vic Theatre
The Dukes, Lancaster
–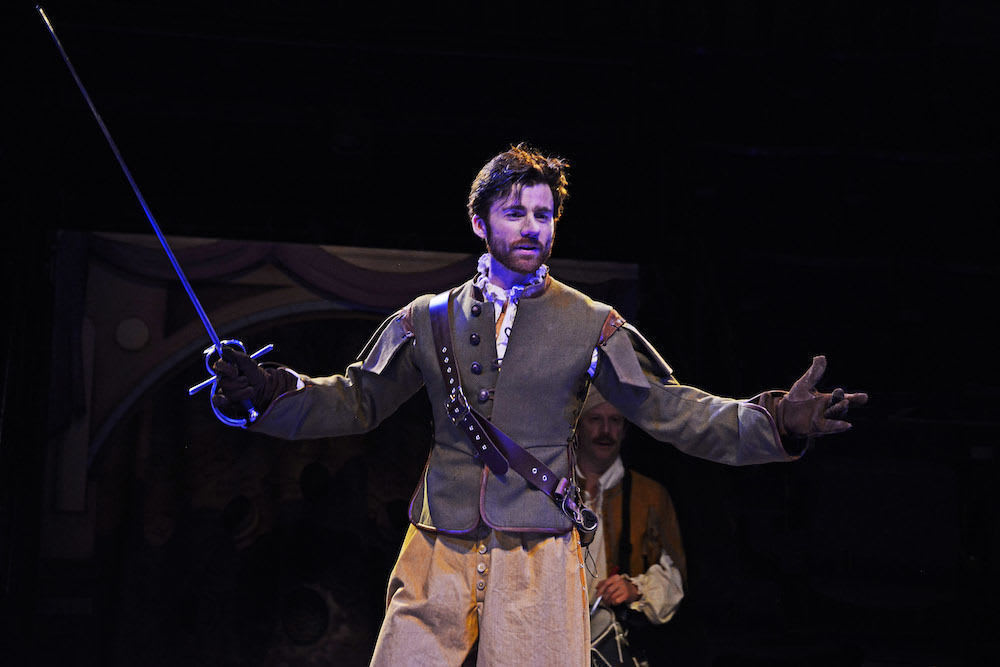 To start celebrations of the 25th anniversary of Northern Broadsides theatre company, they serve up a fresh adaptation of the silver-tongued romantic hero in a large-scale co-production with Newcastle's New Vic Theatre.
Husband and wife team, director and composer Conrad Nelson and adaptor Deborah McAndrew, have evidently had a lot of fun re-working Edmond Rostand's original romantic comedy, even if it doesn't always shine across the footlights.
Northern Broadsides stands doggedly by its determination to represent regional voices on stage, but—not for the first time—it can lead to a flattening out of the dialogue into a monotone.
In a play that's about the love of language, as much as the language of love, that too often obscures some of McAndrew's witty and occasionally heart-rending verse. She might also have taken the opportunity to trim some of the story's epic proportions. The narrative sprawls either side of the Siege of Arras, and after nearly three hours some might wish to raise a white flag.
The compensations come from some assured performances and the overall ensemble effect achieved by a highly-talented cast of 13 delivering three times as many characters.
Christian Edwards effectively carries the burden of the central character's sharp wit—and equally pointed nose! His proxy courtship of his cousin is the romantic entanglement at the centre of the story. Sharon Singh makes a feisty Roxanne and visibly quivers when wooed with words.
There's also a lot of visual fun to be had from three stooge cadets, or the height differences between respective nuns.
Above all though the production picks up pace considerably with its baroque 'n' roll musical interludes, especially Adam Barlow's guitar solo of Christian's lament.
Reviewer: David Upton