D!CK the Adult Panto
James Chalmers, Nick Wyshna and Charlotte Bateup
Guildford Fringe Theatre Company
The Back Room of The Star Inn
–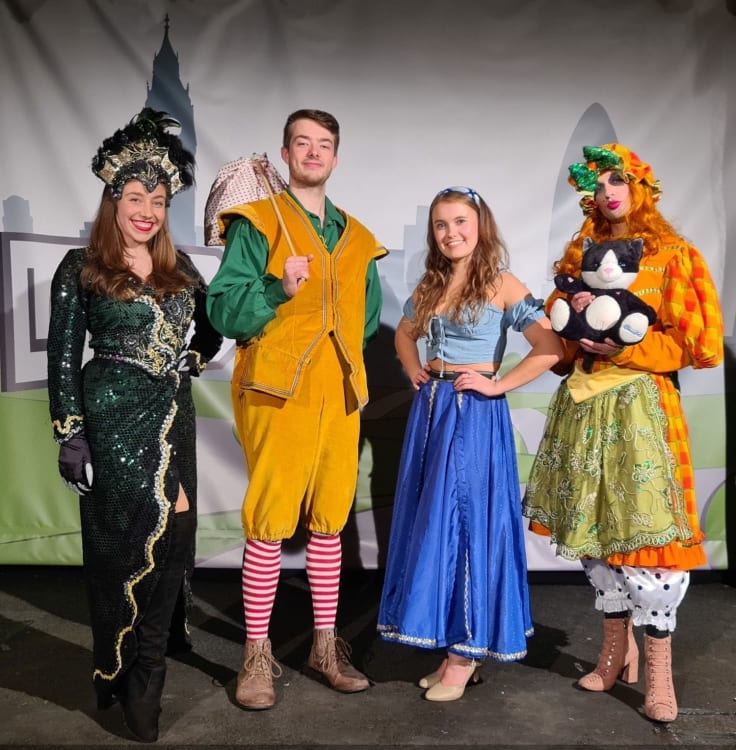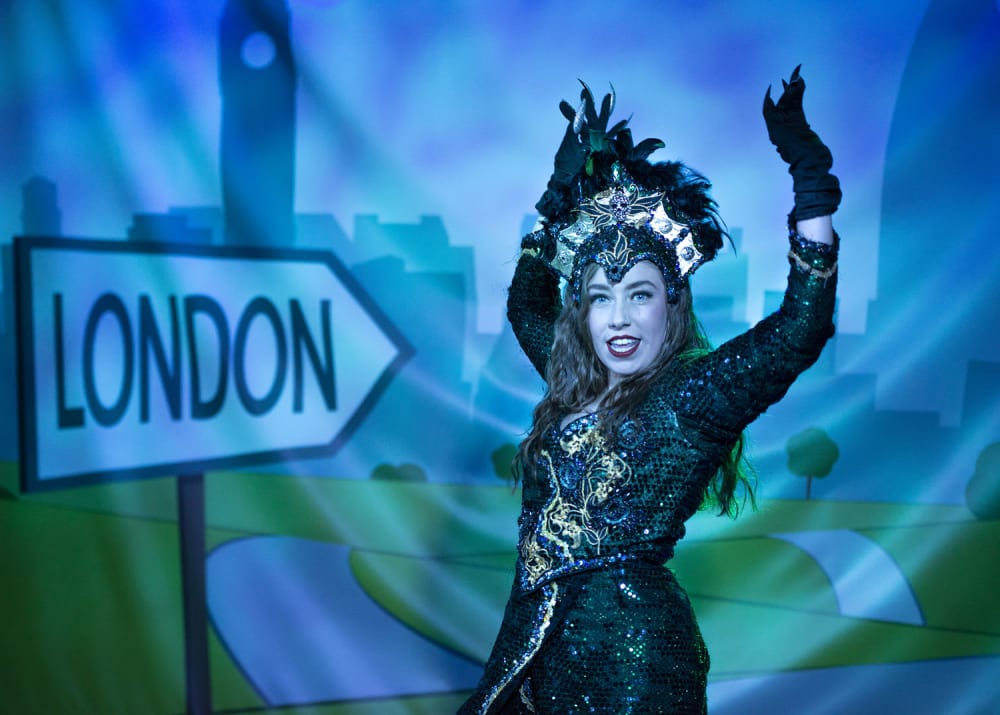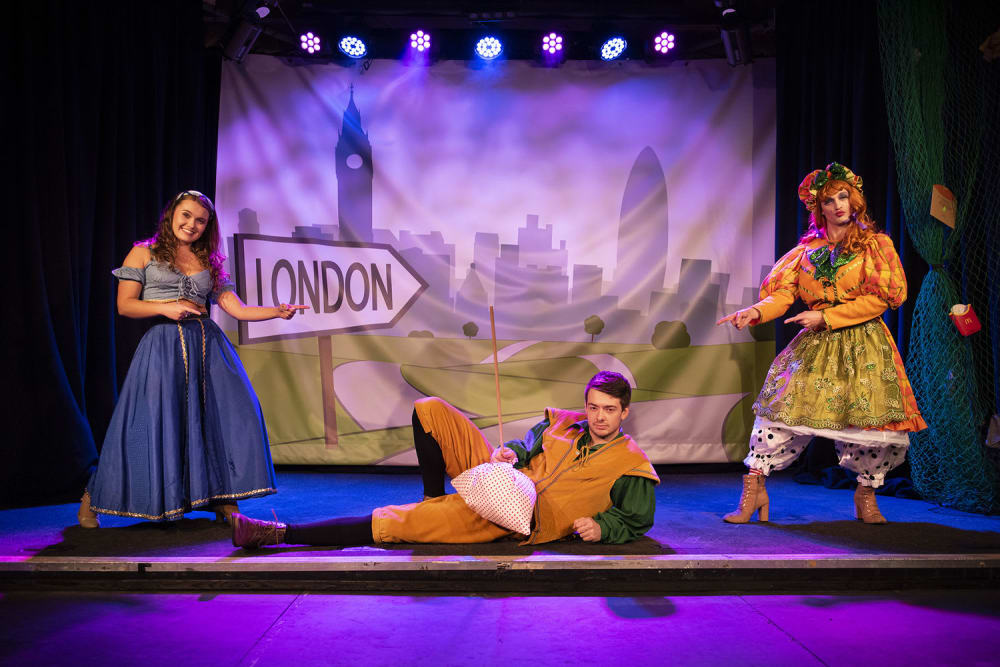 Of all the panto plots, Dick Whittington is perhaps the most obvious for the adult panto treatment. Even in a family show, the temptation is often too strong and jokes somehow slip into the script.
In Dick the Adult Panto, no such sly subtlety is needed and, as you'd expect, the storyline, dance moves and audience interaction are packed with innuendo and filthy fun. Our hero has been Dick all his life, but is he enough of a Dick to become Lord Mayor of London? Will Queen Rat execute her evil plan with the help of Dominic Cummings? Will Fanny fall in lust?
This is Guildford Fringe's ninth adult panto and it goes almost without saying that the 2020 show is little different from normal: reduced cast and audience size, social distancing measures and a running time of an hour. The result is an even more intimate show than usual and the animated cast of four work hard to deliver the fast-paced script by James Chalmers, Nick Wyschna and Charlotte Bateup.
As Dame Dixie Normous Fitznicely, Paul Toulson is a delight, a young, fierce dame with sharp tongue and dainty dance moves. Jack Marshall and Rachel Warrick-Clarke bounce off each other successfully as Dick and Fanny, his wide-eyed wonder a great match to her saucy temptress. Olivia Rook charms as cockney Fairy Big Bells but clearly has a blast as Northerner evil Queen Rat.
With punchy pop songs given the adult panto treatment (opening number setting the tone for the evening with the title song from Fame given the lyric "remember his member"), energetic dance routines and effective costume changes, this small-scale production goes all-out. And, adult panto or not, the classic "Twelve Days of Christmas" set-up never fails to create chaos and is a welcome inclusion.
It's hard to fully show your appreciation for a cast when wearing a face mask, but the cheers during the finale should have been a sign that the small but perfectly formed audience had a great time, at a live event, supporting local professional theatre.
Reviewer: Amy Yorston