Diary of Madman

NoPerks Theatre
Quaker Meeting House
–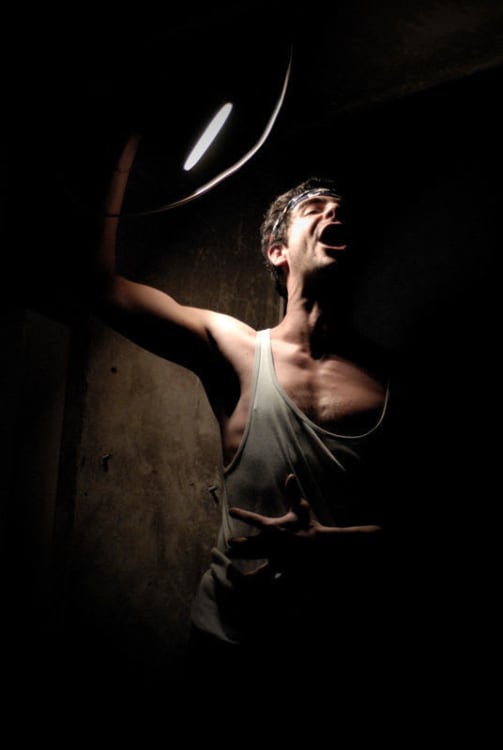 Meaning is often more important that absolute accuracy, and NoPerks Theatre's adaptation of Gogol's classic short story about the perils of bureaucracy and depression in 1830s Russia is loaded to splitting with heart, soul and genuine understanding.
The tragic tale of Poprishchin, titular Counsellor and low-level civil servant, and his dissatisfaction, hallucination and complete descent into madness is as bitterly funny as it is cuttingly accurate and relevant today.

Milo Caltagirone captivates in the role of the minor nobleman, loping round the set, cavorting and pontificating as he recounts his skewed perspective on his life, while a trio of musicians sit at the corner of the stage, adding percussive ambience and 4th wall breaking music which only accentuate the ever slipping grip on sanity in Poprishchin's mind.

It's a fascinating play, let down only by a slightly overlong running time, and a few unnecessary moments of inaction onstage which seem to bleed on to no real effect. However this is a minor point in a wonderful production, with a spectacular turn from Caltagirone in holding together such a piece with sympathy, humour and believability.
Reviewer: Graeme Strachan