Dance`til Dawn
Book by Ed Curtis, choreography by Karen Bruce, Flavia Cacace and Vincent Simone
Sam Spiegel Productions
Aldwych Theatre
–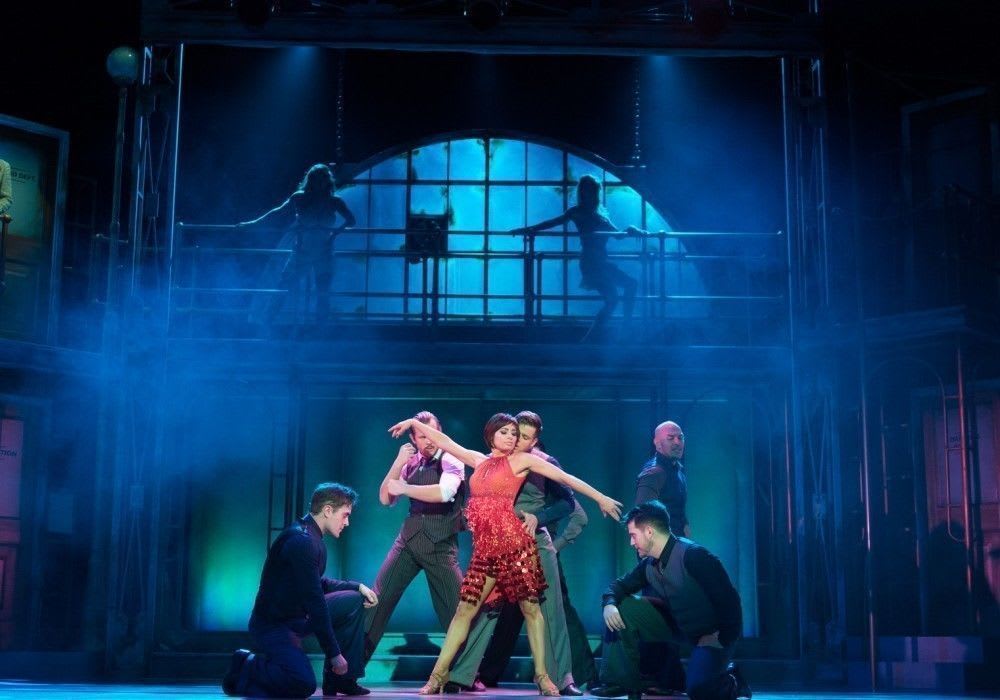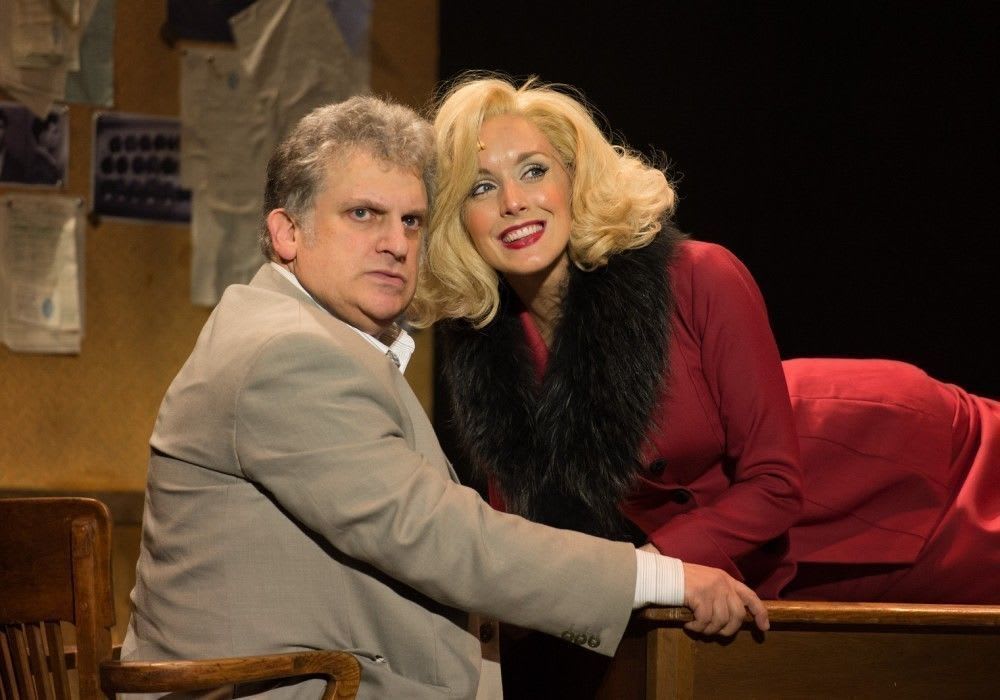 This latest dance spectacular showcasing Vincent Simone and Flavia Cacace transports them to Hollywood for a Los Angeles set story that offers murder and romance in a tongue-in-cheek send-up of film noir.
Publicity says it is set in the forties but the songs, which include favourites such as "Moon River", "Granada", "Stand by Me" and "Cry Me a River", range mainly later while a hand-wound camera and stage full of gangsters suggest that it is considerably earlier, but who cares—it is full of energy and fun.
Ed Curtis's book presents us with Private Eye Tommy Dubrowski who acts as narrator of this tale of film star Sadie Strauss (Flavia Cacace), whose two-timing boyfriend is murdered, Tony de Luca (Vincent Simone), an up and coming young actor she has met on set who gets framed for it, and nightclub diva Lana Clemenza (Abbie Osmon), the real killer, and her hoodlums.
Teddy Kempner is splendid as cigar-puffing Dubrowski, almost gloating as he relishes the frequently self-referential gags of the script. "Why didn't you destroy the photographs?" asks the diva who employs him. "Because we need them for the second act," he replies. "She had everything a girl could need," he says of the star, "including her own entrance music".
Osman gives Monroe-blond Lana the shrill squeak of Judy Holliday in Born Yesterday but she's no dumb blond; she's a tough bitch of which everyone's afraid and sings with the same sort of power. The lion's share of the numbers is sung by the studio's "Voice" at his microphone. It is Oliver Darley, especially delightful in the gentler, more romantic numbers, his lyrics much clearer than those of the tuneful but often incomprehensible ones of Osman and the chorus, though their energy is exciting.
Director Karen Bruce, who also choreographs alongside Simone and Cacace, keeps the show always deftly moving with a wide range of dance styles. There are rumba, samba, foxtrot and paso doble, even going a touch balletic before the tantalising tango everyone has been expecting. On the way, the on-stage testosterone is jokingly punctured by well-directed kicks in the groin from luscious long legs, a cop chase leaps over the corpse of the man murdered and there's a spectacular fall from a staircase; all build into the choreography.
The dancing has precision and panache and this very strong company has a diversity of dancers who look right as cops and crooks and burst with talent. This isn't a show where the chorus simple act as a background to a star turn, they all get a chance to show how good they are, including a couple of vocal solos.
The lightweight book (which leaves Cacace and Simon silent, to concentrate on dance) doesn't intrude on the dance fest; it gives just enough time to get the breath back or switch a costume.
This team has produced a show that doesn't have phoney pretensions. It is relaxed in its humour, using it to build a bond with its audience and then delivering exactly what the stars' followers will want. Fans of Strictly will lap it up—and who doesn't love Strictly?
Reviewer: Howard Loxton