Dance 'til Dawn
Ed Curtis
Adam Spiegel
New Victoria Theatre, Woking
–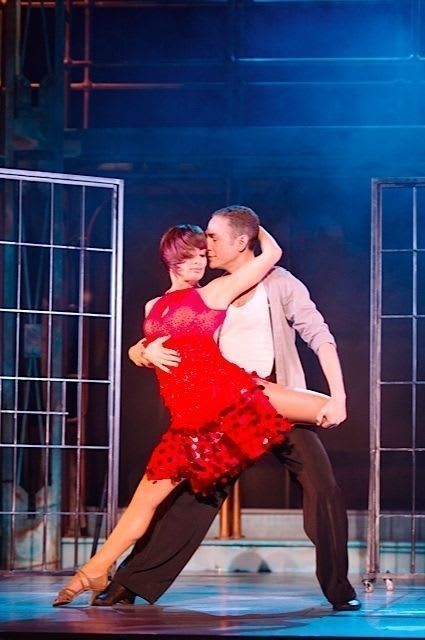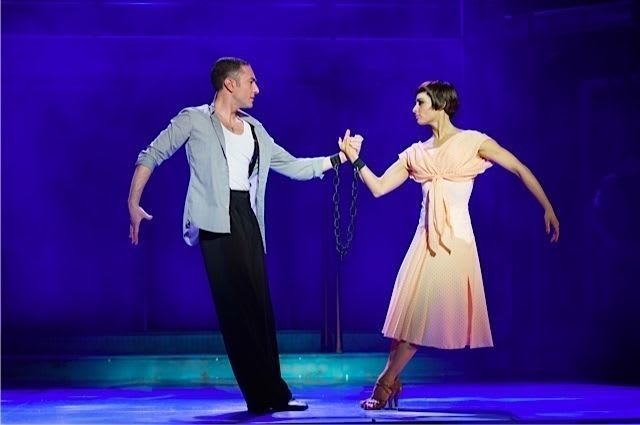 This is a show which has everything: gangsters with murderous intent, cops raiding a night club, a murder and our hero wrongly accused, a body stuffed in a laundry basket, a prison break out...
The list goes on and on with the essential wisecracking private eye on hand to provide the comedy, and there's no pretending that this is meant in any way to be a serious thriller. The main intent is a showcase for Karen Bruce's spectacular and intricate choreography danced to perfection by Strictly favourites Flavia Cacace and Vincent Simone and a thirteen-strong ensemble of equally exceptional dancer-actors.
As well a creating the choreography (together with Simone and Cacace), Bruce also directs and keeps the show at a fast pace while still making sure each dance has its own space. She has devised a great fight scene when a night club is raided, and all done in a very clever dance sequence. If only all fights could be arranged this way.
Vincent is the first of the two to make an appearance, strutting in and posing for the applause as only an Italian male can do while Flavia arrives in slightly less spectacular fashion but is greeted in much the same way. The show is built around them and, exhibiting their versatility, includes every one of the ten dances that, amazingly, are all their specialities.
They take in charleston, waltz, chacha, slow foxtrot, tango, jive all vaguely within the context of the plot. They quickstep at high speed over several dead bodies when being chased by The Law, and end the show with their famous smokey and sexy Argentine tango, bodies entwining and legs flashing in all directions.
The period is set in the 'Golden Age of Hollywood Dance', the time of Fred and Ginger and Gene Kelly, and what a great excuse to indulge in the fabulous costumes inspired by their films. Vicky Gill, the costume designer for Strictly, has created some beauties here, elegant and tastefully flamboyant (oxymoron?) and every one enhancing the dance and the dancers.
There's no attempt to hide scene changes or to complete them surreptitiously. Detective Tommy Dubrowski is searching for the prison escapees (Simone and Cacace) who are on the run and hiding. No problem, he says to the audience, "I just stand in the middle of the stage and they bring in the next scene behind me".
Abbie Ozman plays the 'not so dizzy' blonde night club owner Lana Clemenza, her raucous speaking voice placing her somewhere between Marilyn Monroe and a 'broad' from New Jersey, but can she belt out a song and there is a delightful perfectly timed ongoing comic act between her and Dubrowski (Teddy Kempner).
The main vocalist, however, is Oliver Darley, called simply 'The Voice', and what a find he is. His voice is not only resonant, perfectly pitched and beautifully melodic, but he puts such feeling into every song that at times it almost eclipses the dancing. "Moon River" is a dream and "I Walk Alone" brings tears to the eye.
It's a razzle-dazzle of a show, exquisitely danced and sung, fast-moving with song after glorious song and music played superbly by the ten-piece band under the direction of Patrick Hurley. I enjoyed every single minute.
Reviewer: Sheila Connor