Dancing at Lughnasa
Brian Friel
National Theatre
National Theatre (Olivier Theatre)
–

Listing details and ticket info...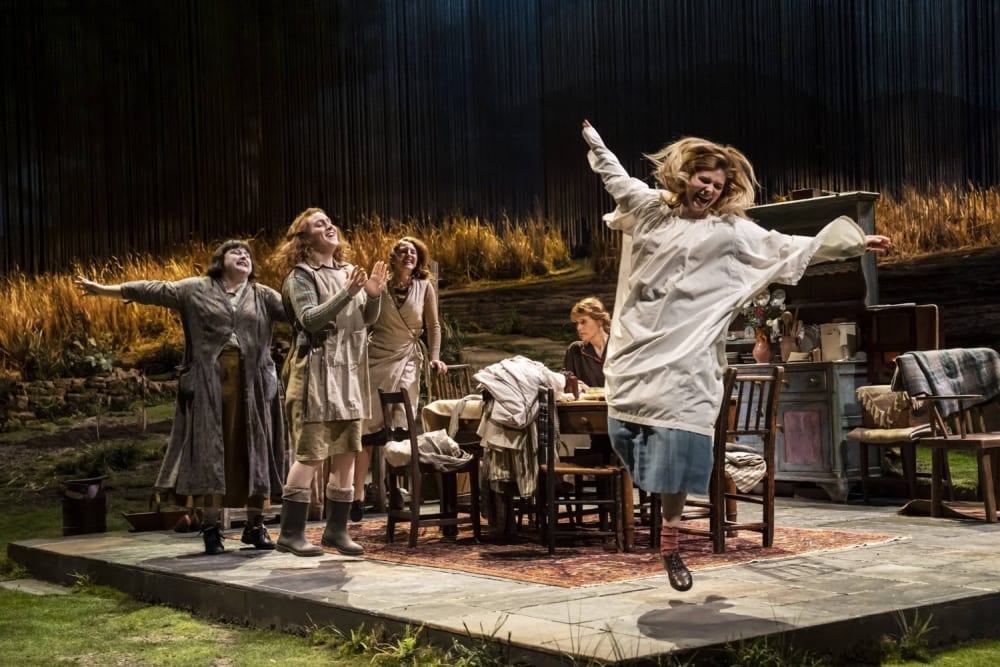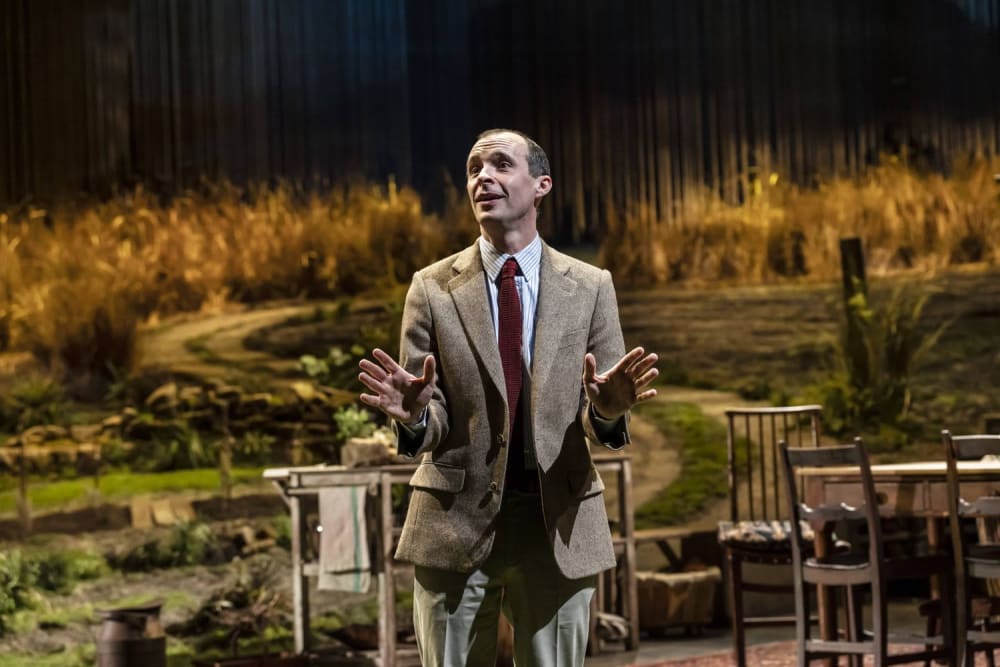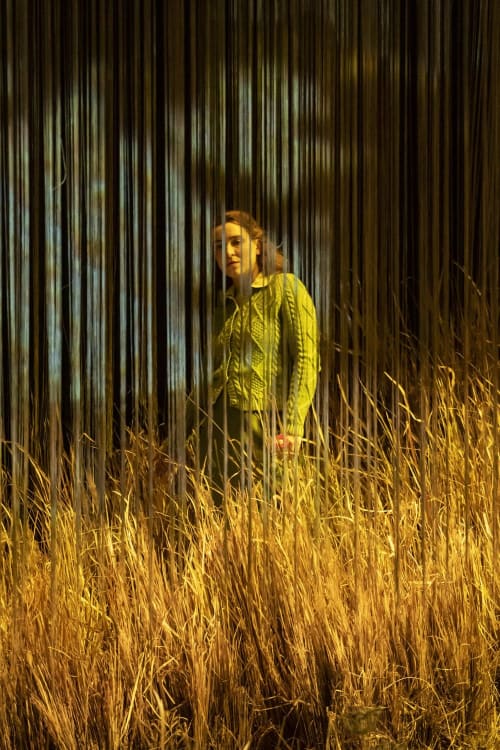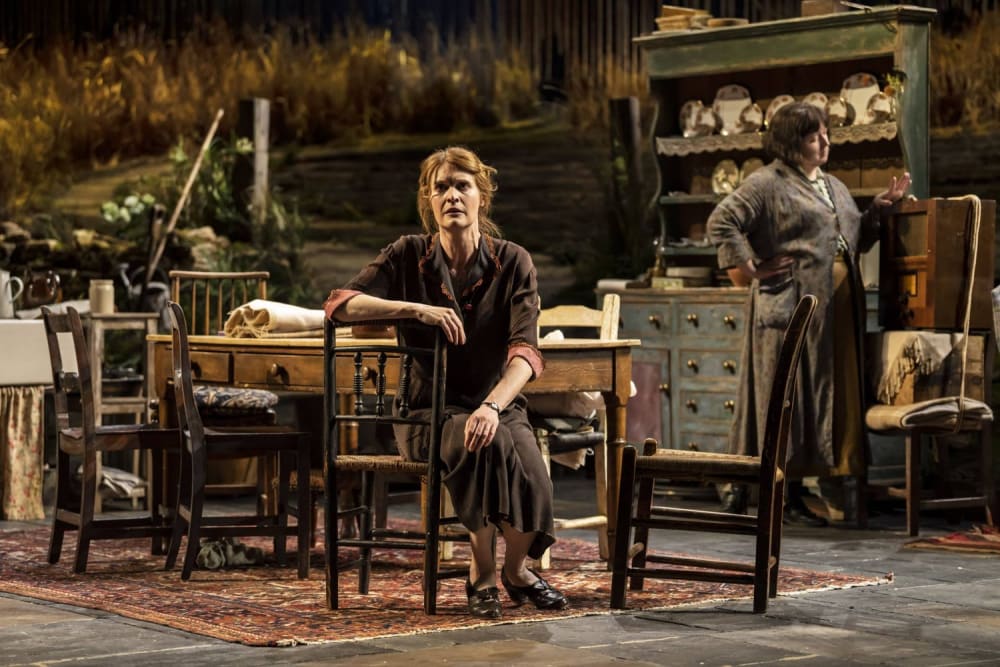 Brian Friel's memory play, the première production of which won both Olivier and Tony Best Play awards, gets a beautifully detailed revival in this production directed by Josie Rourke.
The Olivier stage becomes a whole landscape: a Donegal hillside with a path winding back from the home of the Mundy sisters though a cornfield and over the brow of the hill and mountains in the distance but, despite its scale, Robert Jones's setting doesn't detract from what is happening in the cottage kitchen set downstage, its walls removed to reveal the lives of the five unmarried women and seven-year-old Michael who live there.
A grown-up Michael (Tom Vaughan-Lawlor) tells their story, his memory of that summer in 1936 round the time of the Celtic Lughnasa festival that marks the beginning of harvest, the summer when he made kites and aunt Kate gave him a top, but what he especially remembers is that they got a radio and uncle Jack came home from Africa.
Young Michael is unseen by the audience, but voiced by his adult self and made clearly present by those who engage with him, which seems to add to the intimacy as he shares his tale which, as he says, is more about atmosphere than incident.
These are nevertheless lives at a critical moment. Eldest sister Kate is a teacher at the village school, the family's only wage-earner. They all depend on her income but she knows that her employment is precarious. Agnes and Rose earn a little knitting gloves, but a glove factory opens that they can't compete with. Michael's feckless father Gerry Evans, who seldom turns up, talks of marriage to his mother, youngest sister 26-year-old Chris, but it never happens and now he announces he is off to fight in Spain.
Kate may put on a stern front, religious scruples make her insist they don't join in the pagan-inspired Lughnasa dancing, but that doesn't stop her from joining the wild explosions of dance that the intermittently working radio sparks off. Justine Mitchell lets us see her mother-like care for the others and the concern she has for the future.
We see Alison Oliver's Chris light up whenever Michael's dad visits and Tom Riley gives him a jokey charm that it seems Louisa Harland's lonely Agnes has also fallen for. Agnes is very protective of Bláithin Mac Gabhann's sweetly innocent Rose (who has a learning disability that makes Kate concerned about her seeing a local man). From the first moment when she is seen warming her behind in front of the kitchen range, Siobhán McSweeney's Maggie is sheer delight, cheering her sisters up and disappearing to puff on a Woodbine when she needs to escape them.
These are all fine performances individually and as an excellent ensemble, a real family, not least in their support for Father Jack, returned from his leper colony in Uganda where his Catholicism has been infiltrated by local lore and Swhili replaced his English vocabulary: a beautiful befuddlement as Ardal O'Hanlon presents him.
Tom Vaughan-Lawlor's Michael makes direct contact with the audience, but this whole play becomes a sharing, feeling the frustrations and fears of the Mundy and their enthusiastic breakout to find release in dancing. This is a splendid revival.
Reviewer: Howard Loxton