Danger: Memory
Arthur Miller
Nearly There Productions in association with Group Theatre & Film
Theatro Technis
–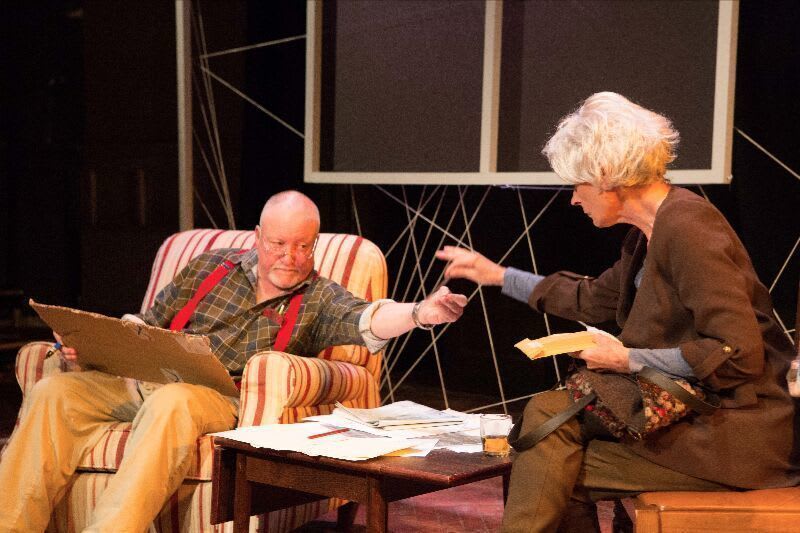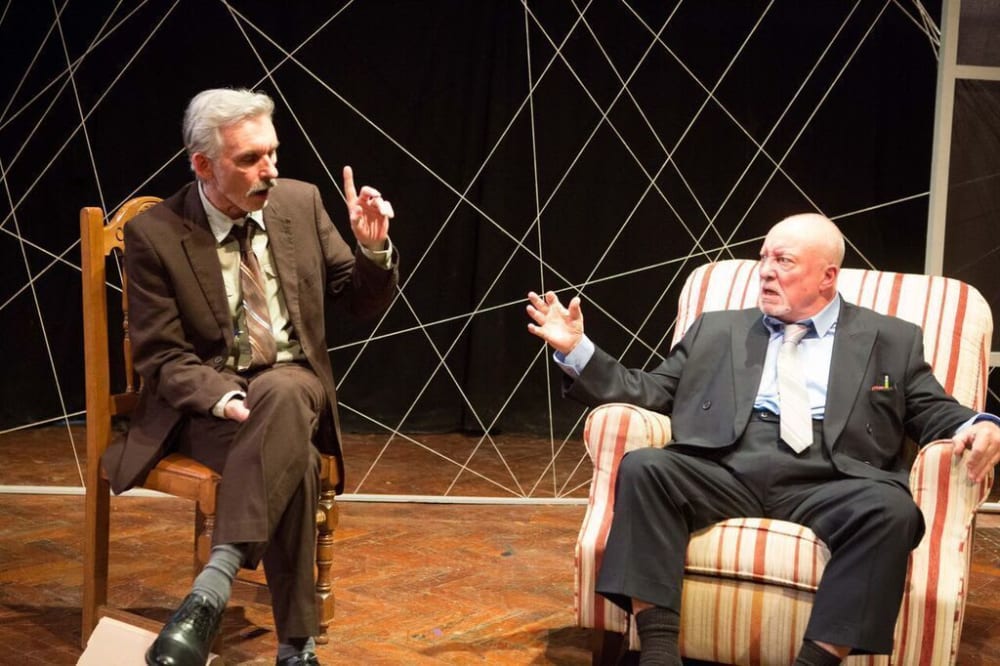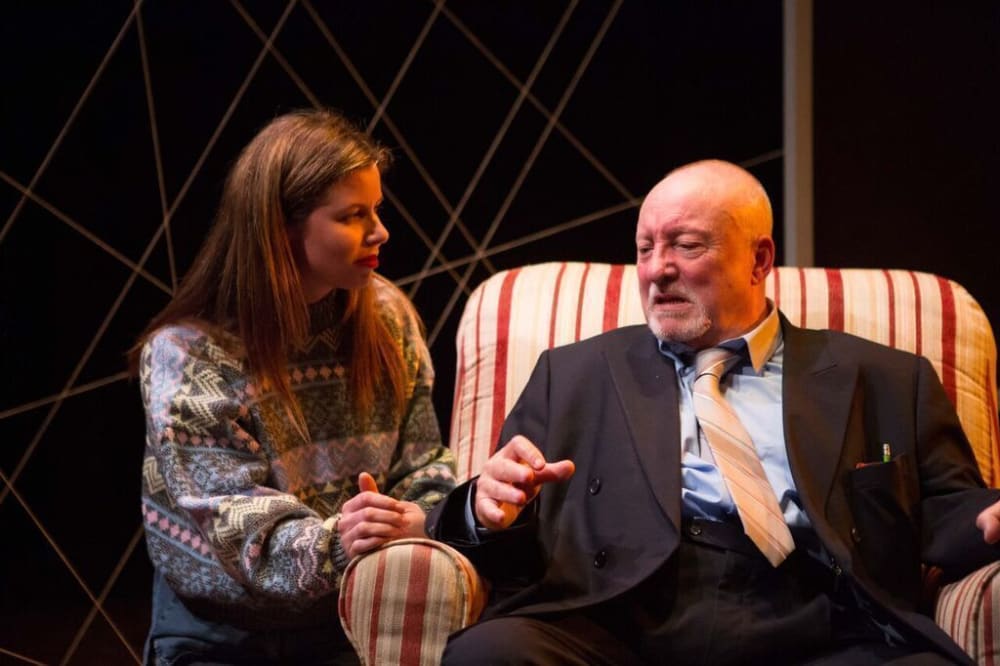 This is a double bill of two plays that Arthur Miller wrote in 1987. When they were produced at Lincoln Centre that year, Frank Rich in the New York Times called them "grey" and found them lacking in drama and a London production a few years back wasn't greeted with excitement, but director Nathan Osgood's staging here, against a minimalist setting by David Meunier-Palmer that concentrates attention on the actors, makes an interesting if somewhat disturbing experience.
Both plays are about memory loss: the first about the onset of dementia, the second the result of shock or even guilt.
I Can't Remember Anything presents an elderly couple: Leo, a retired architect, and Leonora, his best friend's widow who's a little older and into her nineties. Last left when so many friends are around no longer, what is there in life for them? He still seems actively involved in things: he's checking the calculations for a bridge another architect is building, still holds his hopeful far left opinions. She sees no point in things and thinks suicide a solution but meanwhile finds repeated relief in Leo's whisky.
Thirty years after Miller wrote it, this seems even more relevant to our aging population, friends gone and faculties faltering, but it is a picture that offers both pessimist and optimistic outlooks, personality traits becoming even more obvious with age.
Leonora Deborah's Javor is a woman who clearly was a beauty and an intellectual whose life was lively. She is still elegant and wide awake, too much so with a musician son in touch rarely, one paragraph of scribble accompanying a recording of some awful new composition she won't listen to and social life shrunk to nothing.
Leo tries to keep the past alive, to stir her memory, partly to keep it lively, but she can't be bothered to look back; it emphasises today's dullness.
Julian Bird makes Leo a very affable fellow. He knows he's slowing down and less efficient, a little forgetful but staying upbeat. His relaxed, easy-going performance nicely contrasts with Javor's more mannered playing, adding an extra edge to their bickering friendship.
There is almost no plot to this play: it is a picture of a situation, an all too real one, and an opportunity for two excellent character performances.
Clara, the second play, perhaps has too much plot, though one that is difficult to decipher. Detective Fine is conducting a murder investigation. A young woman social worker has been murdered. As the police photographer is taking pictures of the crime scene, the victim's father lies next door in a daze. Could he have done it?
Anthony Taylor makes an insistent detective, prodding and provoking reaction. The crime photographer's flashbulb light bursts are now echoed in Simeon Miller's lighting to emphasise the breakthrough of memory through the father's trauma. But, as Albert Kroll reveals his daughter's background and a possible perpetrator, is it shock and grief that blocks his memory or a guilty feeling that the liberal upbringing he gave her has helped make her the victim?
This play is much more confusing. Miller is perhaps trying to pack in too much into what is on the surface a snippet of detective story, but it too is strongly acted with Kirsty Quade wandering behind the scene as Albert's ghostly memory of Clara and briefly interacting with her father.
While drawing interesting performances from his players, Osgood overdoes things with a loudly ticking clock right through the first play. In a play about a geriatric couple, we hardly need so obvious a reminder of time passing. Then, in the second play, there is an insistent soundtrack that at first I though a noisy ventilator then realised was deliberate ambience and traffic noise.
Rather than help the plays, both become a distraction, especially when the cast are having to deal with the acoustic of this wide playing space, though the actors do largely overcome it.
Reviewer: Howard Loxton