Dangerous Corner
J B Priestley
Richmond Theatre
–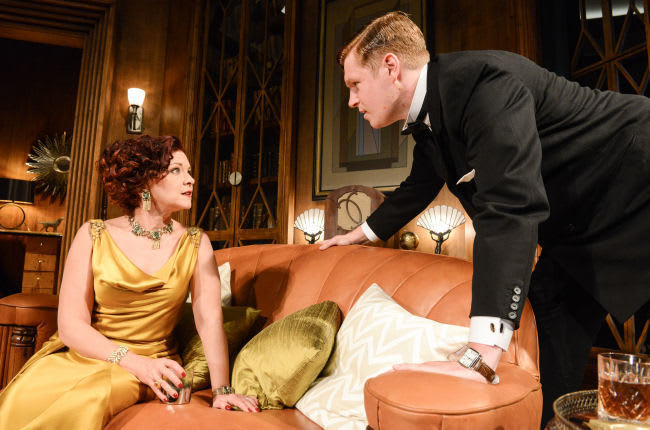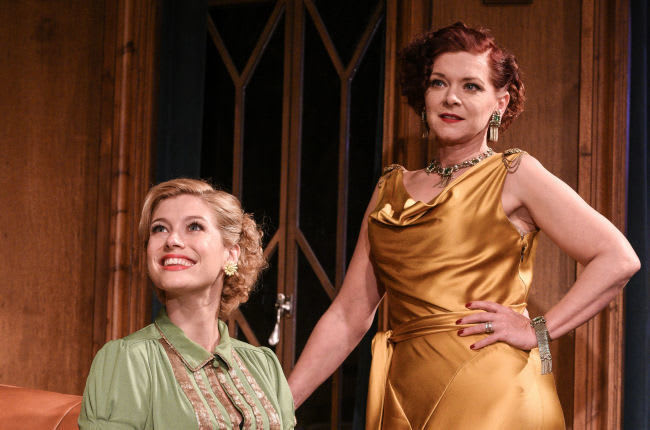 J B Priestley's 1932 Dangerous Corner—the writer's first play—demonstrates its undiminished power to grip in Michael Attenborough's proficient touring production which is at Richmond Theatre this week.
Priestley's carefully constructed relay of revelations unfolds in the drawing room of the Caplans, Freda and Robert, where a group of colleagues and chums, all connected to a transatlantic publishing house, have gathered for the weekend.
When a musical cigarette-box that belonged to Robert's dead brother Martin is produced, a question arises over whether one of the guests, the unmarried Olwen, could ever have seen it before.
Pursuing the point, Robert ends up uncovering a web of betrayals, lies and lusts from which no-one emerges with clean hands, and which will impact upon the compartmentalised existences of all of the gathered company.
Dangerous Corner is invariably positioned as the first of Priestley's "time plays," primarily due to its closing moments: an inspired final flourish that memorably turns the drama back upon itself. However, the play's main concern is Truth, with the piece exploring the difficulty of ever knowing the "whole story" about another person, and ultimately echoing Ibsen's The Wild Duck in its insistence that truth-telling may be more destructive than cathartic in its effects.
You wouldn't call it Priestley's best work: the dialogue often has the over-explanatory quality that's typical of the period, while the endless succession of "He was in love with her—and I knew about it!" reveals sometimes teeters on the risible. But, though flawed, the play remains fascinating, for its engagement with "daring" subject matter—drug use, gay desire—and for the way in which its very conventional trappings gesture toward a more experimental type of drama through "meta" aspects.
At the centre of the piece is an absence—the dead Martin—a figure about whom all the characters have their variant versions, fantasies and projections, and who serves, in this way, as a forebear to a number of pivotal "off-stage" characters in 20th Century drama, not least the eponymous never-seen seducer in Kevin Elyot's just-revived My Night With Reg.
Unlike Laurie Samson's 2001 production, which updated the action to the present-day, Attenborough's take on Dangerous Corner is as traditional as they come in terms of design and overall tone. Gary McCann supplies a serviceable Art Deco set and costumes, and there's a selection of creamy '30s standards to be heard. But the production is none the worse for that. The director whips the plot along smartly without fuss and the cast contribute some engaging performances.
Stylish Kim Thomson's insightful Olwen is a sympathetic "voice of reason," and soft-voiced Michael Praed conveys arrogance, wit and, at the last, surprising warmth as the bachelor Stanton.
Finty Williams lets Freda's gracious-hostess manner quickly slip to reveal the character's brittleness and cruelty. And Matt (Downton) Milne—contorting his burliness into strange shapes as he delivers unpalatable home truths—makes something compellingly weird and interesting out of the character of Gordon, whose obsessive attachment to Martin has driven his wife (Lauren Drummond) to another man.
The production could go darker yet, especially in its second half. But the play's subversive examination of the secrets and illusions necessary to this "charming group... of nice, easy-going people" still comes through.
Reviewer: Alex Ramon